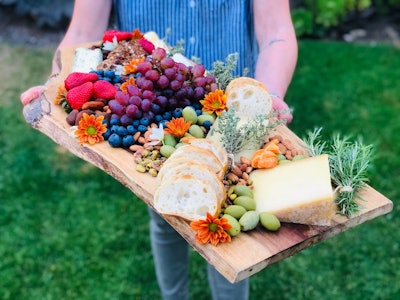 Photo: Courtesy of Create Hospitality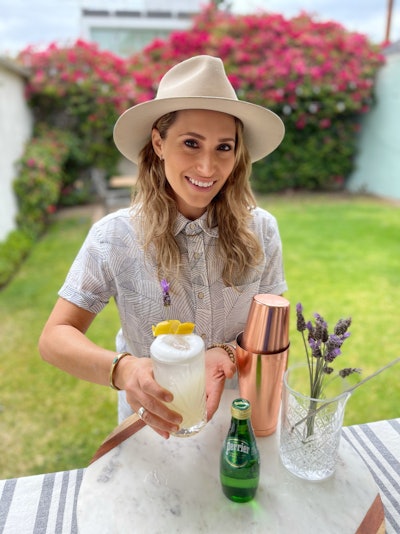 Lauren Koeppe is the CEO and co-founder of Create Hospitality, a Los Angeles-based hospitality consulting, branding and operations company that specializes in restaurant concepts, catering and events.
How she got her start: Koeppe started working in the hospitality industry in 2005, which led her to receive her master's degree in Food Studies & Hospitality at New York University in 2010. Upon graduation, she began her career in management at some of the country's top restaurants, including The Standard in New York, Hakkasan at Fontainebleau Miami Beach and Hinoki & the Bird in Los Angeles.
"I later transitioned into events director roles at several of LA's most popular restaurants and bars, including E.P. & L.P., followed by creating, branding and launching catering companies for celebrity chefs Antonia Lofaso and Curtis Stone," she adds. "We founded Create Hospitality in Los Angeles in 2017 with the purpose of creating memorable experiences through new restaurant concepts, food and beverage, branding, operations, catering and events, as well as finally bridging the gap between brands and hospitality."
The best part of her job: "Every client and brand experience is different, and so I enjoy utilizing our unique experiences with each client to build upon the next," she says.
What innovation means to her: "In our field, we must stay at the forefront of innovation and be constantly pushing not only the consumer experience, but also the way that brands deliver storytelling through immersive experiences," Koeppe says. "We must travel, eat and drink all over the world, attend international events and always stay open to being inspired in order to stay creative and forward-thinking. Cut, copy, paste does not cut it in this industry."
A memorable recent event: Koeppe cites Roger Goodell's Tailgate Party, held in honor of Super Bowl LVI in Los Angeles this year, as a standout. "Our team was selected by the NFL Business Connect committee to cater and produce iconic LA bites for a VIP crowd of over 5,000 people," she remembers. "We were so honored to be selected and get to activate at the Super Bowl."
Her all-time favorite food: "Marcella Hazan's bolognese! This is a dish that my mom always makes for us, and is true comfort food."
Her biggest hope for the F&B industry: "I think we are all thankful to be back after a two-year hiatus due to COVID-19. There was so much uncertainty in our industry, and we were not sure if large events and activations would ever come back as they had before," she says. "I think that in the coming years, the F&B and catering industries are going to continue to celebrate the opportunity to come back, innovate and connect with their communities in new ways."
Back to the full list: "Industry Innovators 2022: 10 Caterers and F&B Pros Making Their Mark on the Hospitality Industry"