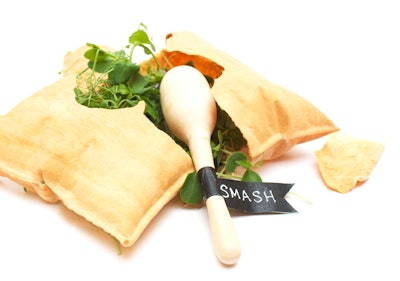 Photo: Courtesy of Alexa Babbin Winter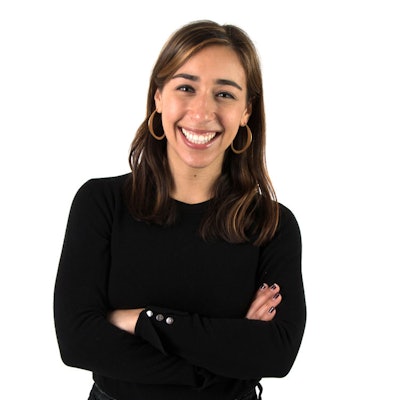 Alexa Babbin Winter is the chief events officer at Pinch Food Design. She's based in New York.
How she got her start: Winter says she always knew she wanted to be in events. "I started with my studies at Boston University's School of Hospitality Administration to dip my toes into events in a smaller city, and my first internship was with a local wedding planner in Boston," she says, adding that during college she spent some time working with industry big-wigs Colin Cowie and Bryan Rafanelli.
"When I graduated, I immediately moved to the Big Apple and applied for any job related to events," she adds. "I sent out hundreds of emails and cold-called every type of company. My first real, grown-up job was at a luxury catering company, and I realized I was passionate about the food and beverage side of things—and years later, I landed my dream job at Pinch, my second home."
The best part of her job: "I genuinely love what I do and love the people I work with. Every day and every client is different, which keeps you on your toes and makes you excited to start each new day," Winter explains.
Another bonus? Getting the chance to put a smile on guests' faces. "Yes, it's as simple as providing a basic human need—food and beverage—but it's really so much more than that. What I love about catering is how dynamic it is. We start with the idea, a proposal on paper, and then it comes to life for one night only—and the next day, poof, it's gone. It's like magic," she says.
Winter also appreciates the small size of the industry, which leads to the chance to work with old friends, and the privilege of working in iconic spaces like MoMa, the New York Public Library and Central Park. "I get to see inside where some people who live here their whole lives don't even get to see," she says. "Oh, and I also love to eat, so being around food every day is the cherry on top!"
What innovation means to her: To Winter, innovation is all about pushing boundaries, trying things that haven't been done before and thinking outside the box. "Our owners, Bob Spiegel and TJ Girard, are such creative geniuses—they inspire me every day to be better and do more," she says. "Since our company is so design-based, the creativity we provide clients inspires me every day. The industry is constantly growing and always looking for the next big thing. I'm inspired to find that thing before anyone knows it exists."
She adds, "We like to say clients sometimes don't know what they want because they don't even know what's out there!"
The Pinch dish she served at her own wedding: "One of our favorite dishes is an interactive first course called 'the pillow.' A plate is served to the guest with a giant oyster cracker; you are then given a maraca that says 'smash me.' As the guest smashes into the pillow, it breaks into pieces revealing a beautiful salad, and the broken cracker pieces act as the 'croutons,'" she explains. "It's truly unexpected and creative, and we hilariously call it an inter-course (for 'interactive course'). I love it so much; I had it at my wedding this past summer!"
Her all-time favorite food: "Seafood salmon—raw, cooked and smoked, put it in sushi or pasta or throw it on a bagel!"
Her biggest hope for the F&B industry: Other than working at Pinch until she "physically can't eat anymore," jokes Winter, she hopes to see the industry bounce back "lounder, bigger and crazier. If there's anything the last year has taught us it's that we are strong, resilient and you can't hold a New Yorker back from a great party!"
Back to the full list: "Industry Innovators 2022: 10 Caterers and F&B Pros Making Their Mark on the Hospitality Industry"