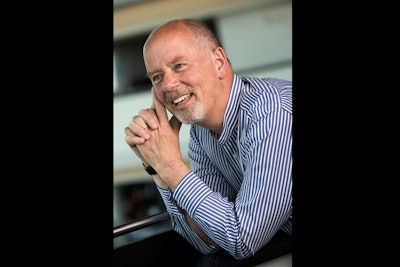 Despite his 45-year career in the arts, Anthony Sargent stepped into somewhat unfamiliar territory when he was appointed C.E.O. of the Luminato Festival, Toronto's most high-profile annual celebration of the arts.
Many of his previous positions, including founding general director of Northeast England arts venue Sage Gateshead and concert-planning manager for BBC, had been jobs he was the first to hold. But when the 67-year-old British arts leader—whose work led Queen Elizabeth II to make him a Commander of the Order of the British Empire—took his current position in 2015, he was tasked with building on the legacy left by Luminato's founding C.E.O., Janice Price.
Sargent's first major responsibility was planning Luminato's 10th anniversary celebration in 2016, which was one of the festival's most innovative and memorable editions yet: For the first time, the entire event took place at the Hearn Generating Station, a decommissioned power plant where the opening-night galas and art installations took on an industrial past-meets-creative-future theme.
"The one thing that has always defined this festival is doing things that people don't expect and presenting work that hasn't been seen before," says Sargent. "We couldn't think of a more insane and absurd place to do it. It was an astonishing success."
However, he notes, the festival's 10th anniversary wasn't without its critics. According to Sargent, many people said traveling to and from the venue was difficult, and that the festival's presence was missed downtown. These criticisms gave Sargent a sense of direction for the future. "What the board asked me to do was create a fresh vision for the festival's second decade, which is what we're in the process of doing now," he says.
The 2017 edition of Luminato, which kicks off in June, is heading back downtown, where David Pecaut Square will serve as the festival hub. While it will still showcase international talent, the event is aiming to refocus on Canadian artists. Sargent's main collaborator is new artistic director Josephine Ridge, an Australian arts veteran who previously was the artistic director of the Melbourne Arts Festival.
"We wanted to re-envision the way we relate to the downtown area in a fresh way," says Sargent. "What Josephine and I are thinking about is the unexpected, fresh, and thrilling things we can do now that would have corresponded to those in 2007 when Luminato was born."
One concept will turn David Pecaut Square into a pop-up environment that will offer nightly programming in a 1920s-style spiegeltent—a European tent built from wood and canvas with mirrors inside that traditionally housed provocative cabaret performances. "We thought it would be great fun to take this conventional middle-city square and place in it a tent that represents some of the most scandalous events in 1920s Europe," Sargent says.
And to shine a spotlight on Canadian artists, Sargent says the festival is using new venues such as the Ryerson's Mattamy Athletic Centre and Don Montgomery Community Centre in Scarborough. Both venues will host Vertical Influences, an ice-skating program from Montreal-based collective Le Patin Libre that puts audience members in the center of an ice rink, where they will be surrounded by speed-skating breakdancers.
On the fund-raising side, Sargent says he's focusing on multiyear relationships with private donors and corporate sponsors. "In the past, a lot of festival fund-raising was done on a single-year basis. Apart from the fact that it's incredibly time intensive, it deprives you of the opportunity to build long-term relationships," he says. "The other day we did a deal with an anonymous donor, who pledged $200,000 a year for three years, for a particular part of the program. The corporate relationships are going to be like that."
Sargent hopes that his and Ridge's re-envisioning of the festival will have the event leave even more of an impression on Torontonians than it already has.
"I think Luminato needs to become a festival of Toronto, not just a festival in Toronto. What we both want the festival to become is a festival that is more organically linked to the community that we serve, rather than just being an event people can come marvel at before it goes away again," he says. "We shouldn't just exist here. We want to reach out and engage people in a very proactive way."
Back to the Most Innovative People in Events and Meetings list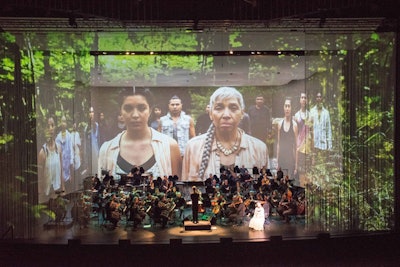 Photo: Fred Cattroll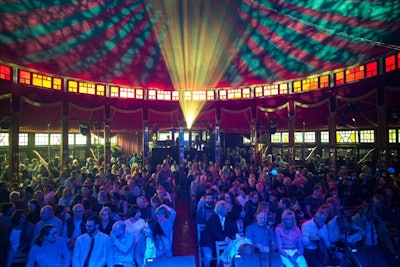 Photo: Thierry Franco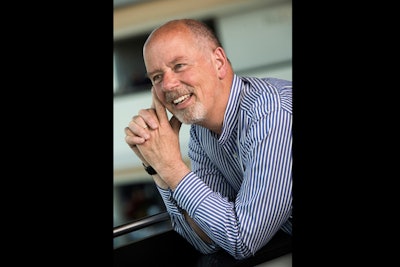 Photo: Mark Savage