Event Innovators 2014: Eddie Mullon
The founder and C.E.O. of Fashion GPS and Events GPS has revolutionized the fashion-show world with his cloud-based applications.
June 17, 2014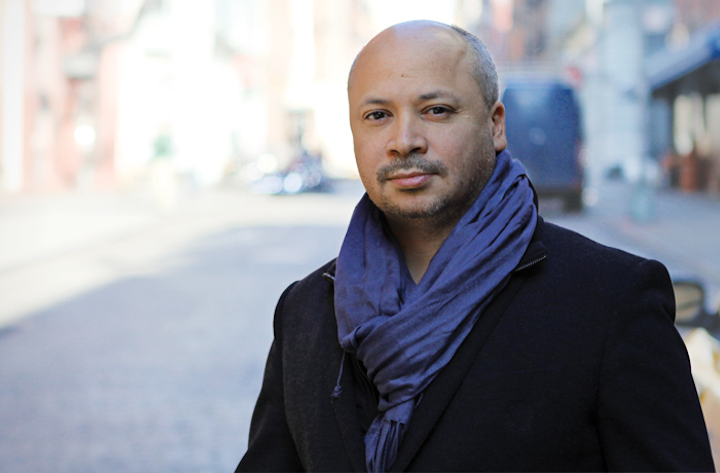 Photo: Courtesy of Fashion GPS
His name is not as recognizable as those of his clients—brands like Calvin Klein, Donna Karan, and Christian Dior—but Eddie Mullon is undeniably a star of the high-end fashion world. The Malawi-born, England-bred Mullon, 42, is the founder and C.E.O. of Fashion GPS, a suite of cloud-based applications that manages the complex operations of fashion shows for more than 200 of the industry's most recognizable companies.
Mullon has considered himself a techie since childhood, but his foray into the world of fashion developed by chance when he was living in New York in 1999 running a computer repair service. A publicist for KCD, an international fashion publicity and production agency, called him to remove a virus from her computer. News of his skills spread throughout KCD, and the firm hired him to develop a system to manage samples. Over the next few years, designers such as Marc Jacobs and Donna Karan adopted Fashion GPS for their sample tracking. Mullon, meanwhile, was learning more about the fashion industry and realized there was a need to digitize and automate shows' operational elements, such as seating and check-in, and in 2008, he launched GPS Events. Two years later Mullon partnered with IMG Fashion for Mercedes-Benz Fashion Week, and since then his business has grown exponentially.
[PULLQUOTE]
Now Fashion GPS encompasses the products of GPS Events; GPS Samples for sample tracking; GPS Styles, an online showroom; GPS Contacts to manage and track communications; and GPS Radar, a community of 20,000 buyers, celebrities, and members of the media who can manage their Fashion Week schedules, access runway images, and request samples. Mullon employs 38 people in offices in New York, London, and Paris; a Hong Kong office is opening this summer.
In August 2013, Mullon created a similar system known as Events GPS for clients outside the fashion industry, such as the Museum of Modern Art and IMG Worldwide.
"I feel the most important thing, even though we are building technology, is it's always about people," Mullon says. "You've got to listen to what they need. We are constantly tweaking and adjusting the product to fit as a glove for them." But, he says, the technology should operate in the background: "An event is a gathering of people and that's what it should be. What the technology does … is to streamline and make things more efficient; it's not to take over what people should be doing at the event."
Featured Venues/Suppliers: