Event Innovators 2019: Dave Clark
The C.E.O. of OM Digital creates highly shareable photo and video experiences for the world's biggest entertainment brands and events.
November 12, 2019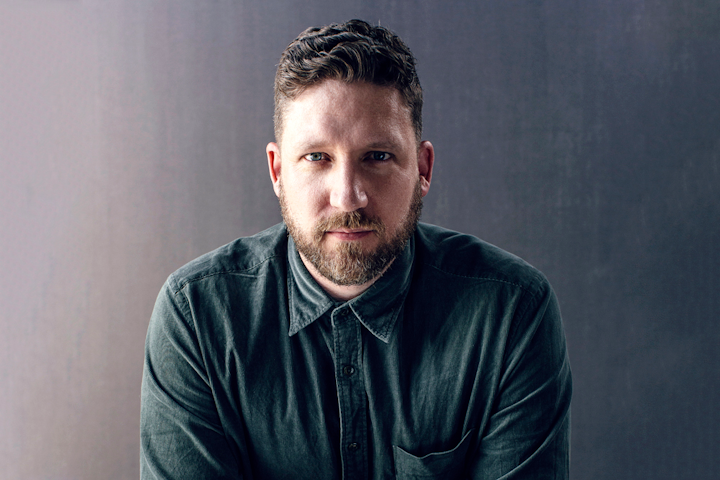 Photo: Jaclyn Campanaro
OM Digital is having a moment. In the past year, the company—which creates fully immersive, commercial-quality photo and video experiences for events—has activated backstage at the Emmy Awards, on the red carpet at the Oscars, during the Savage x Fenty runway show at New York Fashion Week, and at other high-profile, star-studded gatherings around the world.
The man behind the camera is C.E.O. Dave Clark, 33, who co-founded the company in 2010. Clark, who lives in Los Angeles, says OM Digital is much more than a photo booth company. "I would describe us as a creative agency with a focus on production and technology," he explains, noting that his team works closely with event producers to build activations that fit seamlessly into the overall decor.
So, how does it work? During an event, OM Digital staffers, many of whom are experienced filmmakers, direct and film guests from multiple angles. The footage is then put through what Clark calls "our secret sauce," a custom process that automates cuts and combines video from multiple cameras. The result is a professional-quality video, created in seconds, that can easily be shared through email and social media platforms.
"We've built up robust creative, production, and technology capabilities in-house to continually evolve the types of content and experiences that we create for our clients," says Clark, who emphasizes the importance of thorough preparation. Before each event, OM Digital activations go through an extensive prototyping process in a studio. 
"We practice camera movements, we create edits, we integrate branding and music before the activation actually happens," he explains. "So when we're on-site, we're able to have a clear-cut plan on how we'll be shooting it and how we'll be directing people."
While attending college in Washington, D.C., Clark initially considered a career in government. He started a small photo booth company as "a fun and interesting job to get me through college," he remembers, but quickly discovered a passion for entrepreneurship. That company eventually morphed into OM Digital, which now has offices in New York, Los Angeles, and Washington, plus employees spread as far as London, Stockholm, and Hong Kong. The team comprises about 25 core employees, plus freelancers around the globe. Staffers range from set and lighting designers to directors to UX designers to social strategists, allowing the company to cover all steps of the process in house. 
Clark says OM Digital is constantly evolving and expanding. "What I love about advertising and marketing is that no one really knows what the next six months are going to look like," he says. "We want to continue producing content that blurs the lines between social media, first-class advertising, and art. ... Our expertise is identifying what's possible in that environment."
And OM Digital has quite the roster of clients to experiment with. In addition to work at the Oscars, Emmys, and Fashion Week, recent clients are a who's-who of big entertainment brands—think Disney, HBO, and Amazon Prime Video—plus the N.F.L., Airbnb, Tresemmé, and many more. Unsurprisingly, that means working with A-list celebrities and athletes.
"It's still surreal a lot of time," laughs Clark. "At the recent Savage x Fenty project, Paris Hilton said to me point-blank that the video we created of her was 'f*cking hot.' I didn't realize that was a bucket list item until it happened!"
That Savage x Fenty event, by the way? It reached a whopping 150 million people on social media—which Clark notes eclipsed the audience of the last Super Bowl. "It just shows the power of social media in today's advertising," he says. "At the end of the day, our M.O. is to create good vibes, good experiences—and at the top of that list, good work."
Follow OM Digital on Instagram
Back to the Most Innovative People in Events and Meetings list