Event Innovators 2019: Imani Ellis
The Creative Collective NYC founder chats about the inspiration behind CultureCon.
November 12, 2019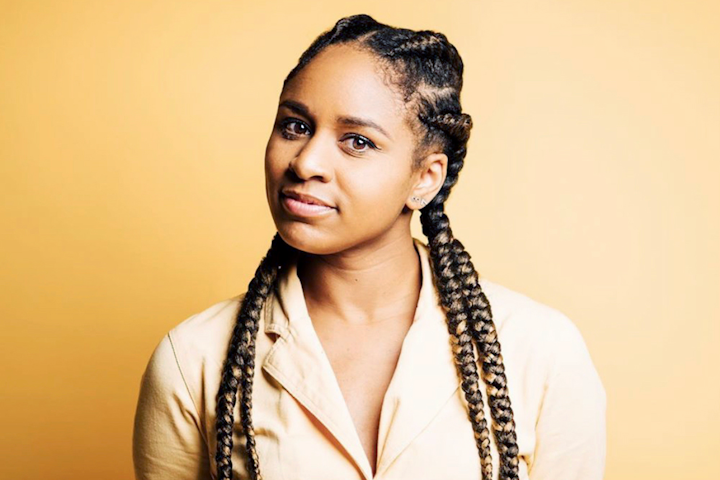 Courtesy of the Creative Collective
"Building something that we didn't see in the world"—that's the driving force for many innovators and how the Creative Collective NYC founder Imani Ellis describes the genesis of CultureCon.
The one-day conference, the latest iteration of which took place October 12 at Duggal Greenhouse in Brooklyn, aims to bring together creative types and entrepreneurs for panel discussions and workshops on topics ranging from social media marketing to starting a podcast to black masculinity. This year's speaker lineup included Tracee Ellis Ross, Regina King, Elaine Welteroth, Sanaa Lathan, and Keke Palmer, among others.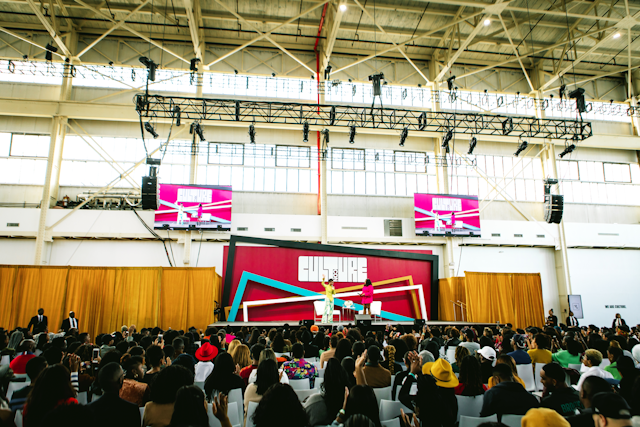 This year's CultureCon took place October 12 at Duggal Greenhouse in Brooklyn.Photo: Courtesy of the Creative Collective

Started in 2017, the conference was a natural evolution from the Creative Collective's monthly meet-ups, which covered topics from financial wellness to cooking to speed dating. The group, which Ellis formed in her Harlem apartment in 2016, "combats this idea that you're only one version of yourself, that whatever your 9-to-5 is that's what defines you."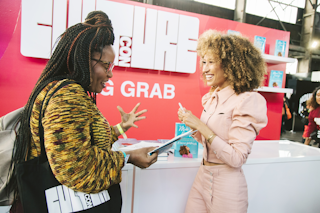 A conference attendee chats with panelist Elaine Welteroth.Photo: Jontahan LopezAfter seeking out a like-minded community and coming up short, Ellis, who is also the director of communications at Bravo and Oxygen Media, handling press strategy across the networks' various shows, was inspired to start the community that's devoted to creatives of color.
And as the Creative Collective has grown, so has the conference, expanding from 150 attendees in 2017 to 2,000 in 2019, with 30 percent of this year's attendees traveling from outside the New York area. In turn, Ellis' team has quadrupled in size.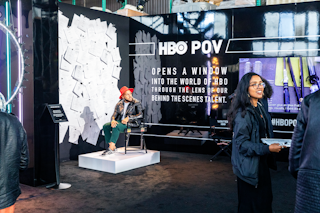 HBO was on site with its POV activation, produced by Team Epiphany.Photo: Courtesy of the Creative CollectivePlus, for the first time, the group hosted sponsored events and programming during the week leading up to the conference, including a screening of the HBO series Watchmen, as well as the new movie Gemini Man with Paramount. On site, other big-name brands such as Target, Cadillac, B.E.T., and more popped up inside what was known as "activation alley." Ellis also brought on Beyond 8's Brittney Escovedo to handle production for this year's CultureCon.
"It's not just a day of celebrity. It's not just a day of creatives. It's this mix-and-mingle that shows we all make each other stronger," Ellis says about the conference. "We wanted to make sure that it felt like a living room. So even though we have more than 2,000 people, it feels like you've met those people before. [We wanted] to create an atmosphere like you're coming home. I think that's different from your typical conference."
Despite the rapid growth, Ellis strives to maintain the essence of the Creative Collective and why she started the group in the first place. "At the end of the day, connectivity and collaboration should always be our 'north star.' If you're keeping community first and what they really want and need is connectivity, you're setting yourself up for success. People are the center of the wheel."
Back to the Most Innovative People in Events and Meetings list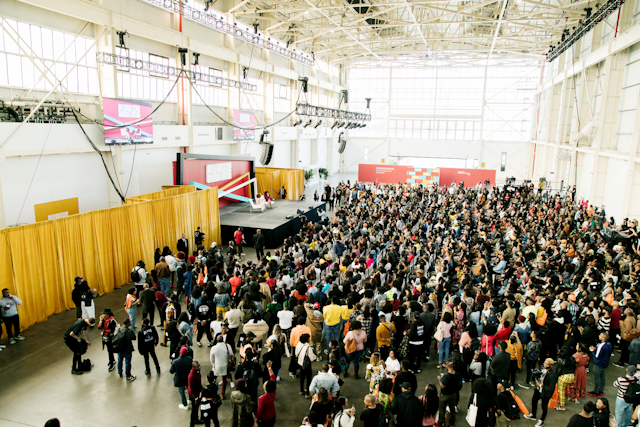 This year, 2,000 attendees gathered at CultureCon, the largest number so far.Photo: Jontahan Lopez