Event Innovators 2015: Peter Corbett
The C.E.O. of iStrategy Labs creates unique, memorable activations for brands like NBC Universal, Geico, and Cinnamon Toast Crunch.
July 1, 2015
It's rare that somebody loses a job for performing too well, but such was the case for Peter Corbett. In 2007, the Washington-based advertising pro was closing sales fast and furiously; his employer simply couldn't afford to pay Corbett the bonuses he was owed. "I got laid off on a Friday, and that following Monday I launched iStrategy Labs out of my apartment as a digital and experiential agency," Corbett, 34, says.
In that first year, Corbett ran the business alone and picked up contractors for various projects along the way. His first major project was the "iHeartCaveman" campaign for Geico, which centered on a mock dating site that let women find their "caveman" matches and spurred a mock start-up launch party at South by Southwest. "We arranged to have a Geico caveman in full makeup attend the event, and even steal [guests] out of the line to the Facebook party," Corbett says. "The SXSW community loved it."
Today, iStrategy Labs has 60 employees, having tripled its head count in the past two years, and has been picked up by clients such as Facebook, Google, and GE. "In a given year, we're probably engaged in about a dozen brand activations," Corbett says. "We're the kind of team you call when you have a big, hairy, audacious goal and have no idea how to get there."
[PULLQUOTE]
In March, iStrategy returned to SXSW to help launch Mr. Robot, a hacker drama, for NBC Universal. "In short, we hacked the [festival's] food trucks with an army of 32 hooded programmers that used beacon push technology to communicate with attendees," Corbett says. Through the activation, messages sent to festivalgoers' phones suggested finding a hooded "hacker" to redeem $10 worth of credit at participating food trucks. The clever campaign generated nearly three million impressions online.
Corbett says his most memorable activation from 2014 was a promotion for Nickelodeon and Cinnamon Toast Crunch. "The campaign featured a video live stream where kids could trigger real-world actions based on their Web-game scores," Corbett says. When players scored high enough, blasts of cinnamon hit real actors dressed as giant pieces of cinnamon toast. "It was great fun to see hundreds of thousands of people on the Internet influence what was happening on our real-world set in real time," he says. "We think this kind of 'experiential Web scale' is the future of marketing in so many ways."
Back to the Most Innovative People in Events and Meetings list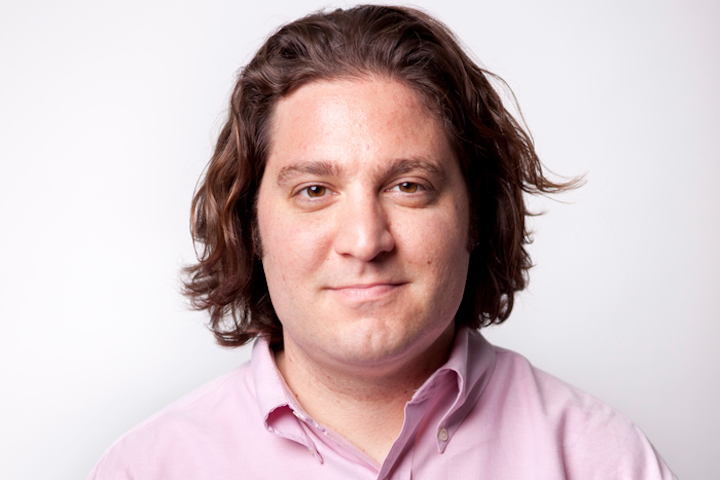 Photo: Dakota Fine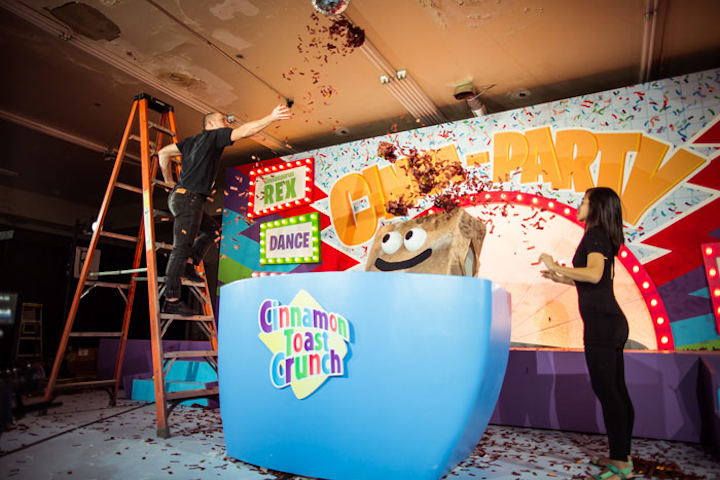 Photo: Courtesy of iStrategy Labs
Featured Venues/Suppliers: