Waterloo & City: British Gastropub in Culver City
May 24, 2010
Officially opened on May 12 in Culver City, Waterloo & City is the latest addition to that area's growing dining and nightlife scene. The venue is named for the London underground railway line where executive chef and proprietor Brendan Collins set out for adventures in his youth. Collins (who has worked at Melisse, Anisette, and Palihouse) and his partner, general manager and proprietor Carolos Tomazos (from New York's Per Se and Le Bernardin), aimed to create a traditional British gastropub with a relaxed atmosphere and top-level cuisine.
The main dining area, including the patio, has room for 145 guests for seated events, and the bar seats 30. The venue is available for full buyout on a case by case basis, with preference given to daytime events. Smaller groups of as many as 15 may dine in a semiprivate section of the restaurant. The owners are also developing a 1,000-square-foot room behind swing doors (currently being used for storage) that may become an additional private room in about a month.
Designers Thoreen & Ritter transformed the old Crest House Family Restaurant into a modern venue with pops of color accenting architectural details like repurpoed church pews painted pink, brown, and orange in the lounge; and overstuffed taupe suede banquettes accented by lime baseboards and black high-backed wooden chairs. A large communal table in the lounge anchors the 30-foot copper-topped bar. Antique mirrors, silver platters, and vintage photos accent the walls, and black zig-zag wainscoting adds more detailing. An 800-square-foot front patio provides additional space.
Collins's seasonal menu features pastas, salads, pizzas, and main courses made with farmers' market ingredients. Signature dishes include Manchester quail with chopped liver on toast, gnocchi with shrimp and veal ragout, corn soup with Parmesan ravioli, and whole roast chicken with wild mushroom pot pie. There is also a cheese cart with a selection of British and international options.
Wine offerings include 25 whites and 25 reds, many available by the glass. There are also 10 international craft beers on tap, plus 20 to 25 bottled beers. The seasonal cocktail list focuses on British classics, like Pimm's Cup, and rickeys made with fresh fruit juices and purees.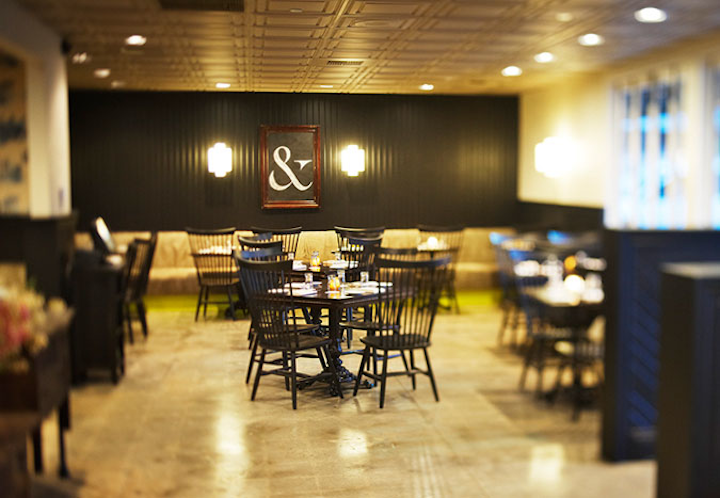 Photo: Michael Print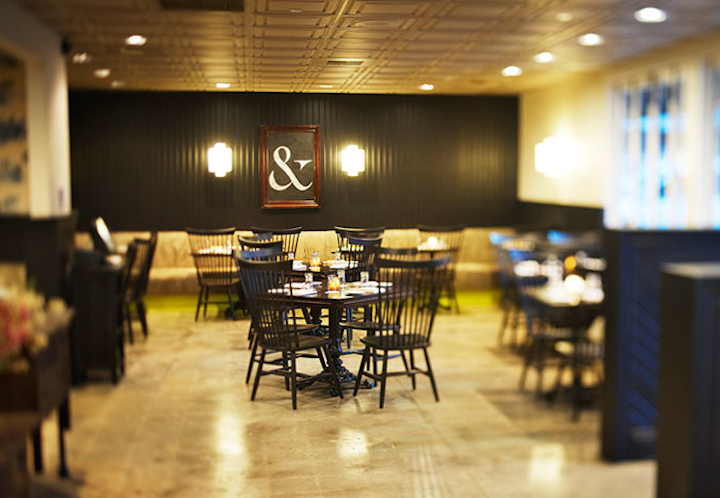 Photo: Michael Print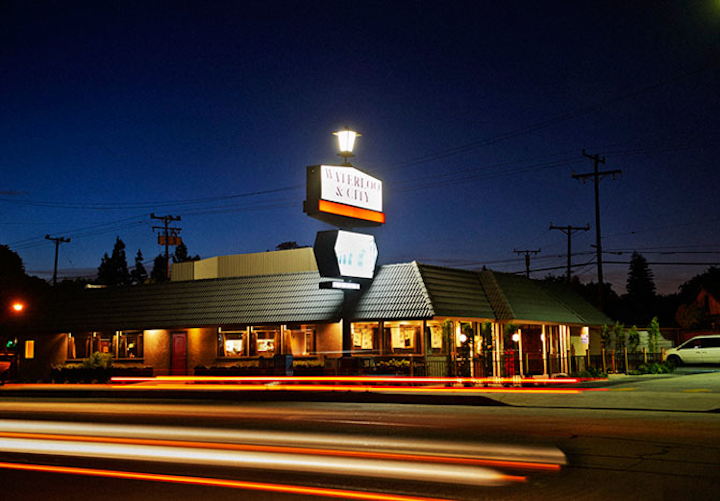 Photo: Michael Print
Featured Venues/Suppliers: