Top 100 Events in Canada 2018
Our picks for the country's best trade shows, festivals, conferences, and other events that make the most impact year after year.
September 18, 2018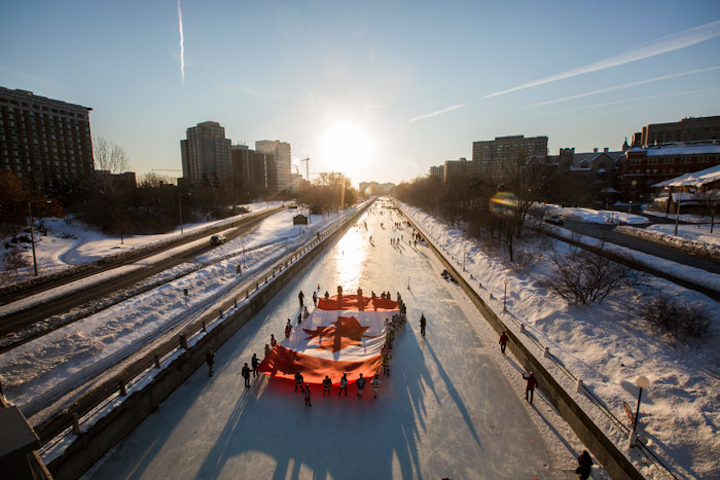 Photo: Courtesy of Canadian Heritage
Canada's 150th birthday celebrations seem like a distant memory, and many events that pulled out all the stops in 2017 pulled back in size this year or disappeared altogether. Other events have emerged in prominence and caught our attention.
In the sports world, the Grey Cups moves to the top of the rankings because Edmonton, a city thick with Canadian Football League fans, is hosting the festival and the game, with a huge turnout expected. Toronto's Queen's Plate climbed the ranks because the horse race weekend added a third day, and Montreal's Formula 1, which sold 28 percent more tickets than last year, also moved up.
Two new entries in the music category are Toronto's Veld and Boots and Hearts, a four-day country music festival 90 minutes north of Toronto. The Toronto Jazz Festival climbed to first place, with 165 free concerts, and OVO Fest dropped off the list because hometown rapper Drake failed to mount the festival for the first time in nine years.
And in benefits, where Montreal's Daffodil Ball and Vancouver's B.C. Cancer Foundation's Inspiration Gala usually spar for first place, the former came out on top this year, celebrating its 25th anniversary and netting $2 million for cancer research.
To choose and rank the annual events on this list, we look at several factors, including economic impact, buzz, innovation, and an event's prominence within the communities it intends to serve.