This Week in Canada: Meteor Shower Gazing, Hotels' Fight for Federal Assistance, an Online Jurassic Park Experience
BizBash's new Canada-focused column covers the week's biggest event news.
August 13, 2020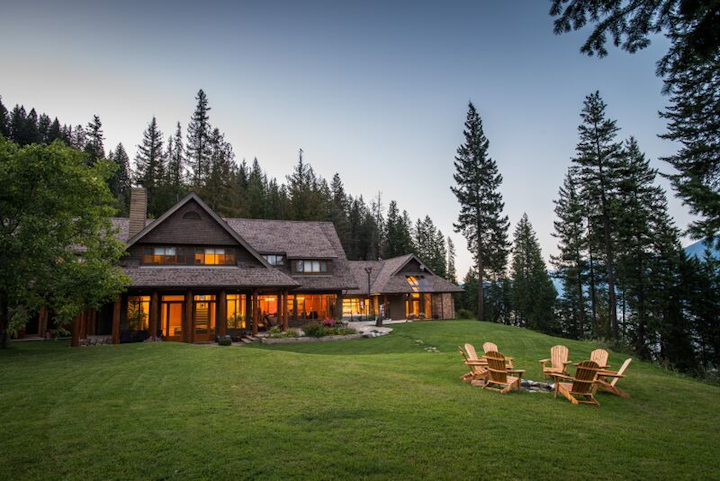 Photo: Courtesy of Mountain Trek
Welcome to BizBash's newest column, covering Canada's biggest event news from coast to coast. Got a tip? Get in touch!
Provincial News
British Columbia: Last night, H.R. MacMillan Space Centre, Vancouver's astronomy museum and observatory in Vanier Park, hosted an outdoor viewing party of the Perseid Meteor Showers. Beginning at 10 p.m., organizers welcomed a group of registrants every half hour, with each time slot featuring a venue tour as well as a talk on the history of the shower, star-gazing tips, and light pollution prevention led by staff. The sold-out evening was also livestreamed on YouTube.
Alberta: Paradise Hill Farm, famous for its frequently Instagrammed sunflower fields just outside of Calgary, created an auction offering access to the location in its most golden state to support the Children's Wish Foundation of Canada. While the farm is available for regular photography session bookings from 7 a.m. to 7 p.m. throughout the summer, bidders had the opportunity to capture the landscape in the "magic hour" from 7 p.m. to sunset.
And following the unveiling of the new Rainbow Road alleyway last month, Edmonton Ghost Tours is hosting a mural walking tour through Old Strathcona every weekend this month.    
Manitoba: SOCAN announced Winnipeg's William Prince as the winner of its 2020 Songwriting Prize for his song "The Spark." With the first prize package including $5,000, a Yamaha keyboard, and a $500 gift card from Long & McQuade, SOCAN awarded each of the other nine finalists $500 to help ease the effects COVID-19 has had on Canadian musicians and songwriters.
Ontario: Toronto's Street Eats Market, which engineered last June's drive-through Street Eats Market, has announced a free ice cream festival coming to Scarborough Town Centre from Aug. 15 -16. Pogo Waffles, Tala, Eva's Original Chimneys, and Fugo are some of the vendors, and the 150,000-square-foot outdoor event space will host food markets focused on Filipino cuisine, BBQ favorites, and nighttime treats later this summer.
And Niagara Falls' Mario Kart-style go-kart track reopened for the second time this week. The track shut down at the end of July when an employee tested positive for COVID-19.   
Quebec: The 2020 digital Montréal Pride Festival launched on Aug. 10, with over 150 artists, 60 activities, six DJ sets, and eight free shows scheduled until Aug. 16—including performances from Melissa Etheridge, Pose star Dominique Jackson, Adam Lambert, Rufus Wainwright, and Canada's Drag Race queen and judge Brooke Lynn Hytes. This year's "360 Edition" aims to celebrate the full spectrum of sexuality and gender identities across different communities and drive conversations about the struggles they each face. This year's parade was canceled.
Coast to Coast
During a House of Commons industry committee meeting on Monday, the Hotel Association of Canada predicted that over a quarter of the country's hotels will go bankrupt without prompt federal aid. Association president Susie Grynol emphasized that contrary to the popular notion that the biggest financial impact is on large multinational hoteliers, it's individual Canadian franchise owners who are at risk of losing their livelihood—with the majority reporting 70-90% revenue losses. In addition to government loans, Grynol endorsed temporary commercial rent assistance and wage subsidy programs to enable hotel operators to keep doors open and keep employees paid past September.
Even as more provinces relax gathering restrictions, the majority of Canadians are unlikely to attend in-person music events before the end of the year, according to a study by Abacus Data. While 90% of respondents stated that they really miss going to concerts and that digital experiences don't replace the feeling of watching live music, 55% said that they will wait six months or longer to attend music festivals or large concert venues after physical distancing measures end—compared to roughly 40% who said they would wait at least that long in May. The study was commissioned by Music Canada, a not-for-profit that represents Sony Music Entertainment Canada, Universal Music Canada, and Warner Music Canada.
And while the Canadian National Exhibition (CNE), won't be opening in the coming weeks as usual, it is the most-attended major Canadian festival as of December 2019, according to a new Statista report. Out of 1,668 respondents 16 or older, 12% reported visiting the event in the last two years, and 22% attended more than two years ago. Just for Laughs, Festival International de Jazz de Montreal, and the Calgary Stampede claimed the second, third, and fourth spots. 
Overheard
"The Raptors social and digital team had done such a great job from day one of engaging that community and building it up. They're sort of at a point now where they're at the top of the heap because they looked at the opportunity Twitter provided in terms of not only communicating and engaging with our fans, but we can lift them up and put them on a pedestal. Now they have this really interesting opportunity where the conversation is so vibrant around them and it's growing massively year-over-year. The Raptors as an organization have these incredible players who are personable, they want to engage with fans, they want to feel connected, and they really play up the fact that they love playing in Canada."
—Conor Clarance, head of sports at Twitter Canada, speaking to Complex about how Toronto Raptors fans digitized the Jurassic Park experience.
On the Scene
The Calgary Floating Lanterns Peace Ceremony, commemorating the 75th anniversary of the Hiroshima and Nagasaki bombings, took place on Aug. 8.