NEW YORK—On Sept. 15, just in time for National Honey Month, Jack Daniel's Tennessee Honey Whiskey and The Bee Conservancy, a nonprofit organization dedicated to protecting the insects, teamed up to host a seated, 20-person educational dinner at 1 Hotel Central Park in New York.
The evening event, which was produced by creative consultancy LITO Creative, featured sustainable honey-centric dishes and cocktail pairings, along with an informal discussion led by The Bee Conservancy's managing director Rebecca Louie and founder and executive director Guillermo Fernandez.
"Jack Daniel's Tennessee Honey reached out to us with the goal of expanding their sustainability initiatives to directly impact a species close to the brand's heart and identity—bees," Louie explained. "Their generous support helps us further our mission to protect bees, safeguard the environment and secure food justice through community-based education, research, habitat creation and advocacy."
During the event, guests were able to participate in a hands-on honey extraction where they learned how to remove honey from a frame that holds the honeycomb and then sample their efforts during the meal.
The menu for the "Save The Bees" dinner included dishes that showcased the impact that these tiny creatures have on our food supply. "I wanted to highlight our hyper-local produce that relies on these native bees to pollinate the fields of our purveyors," explained Rob Eggleston, the chef de cuisine at Jams, the hotel's on-site restaurant. "This led me to create a squash blossom crostini with whipped ricotta, pickled mustard seed and honey, as well as scallops with a tomatillo salsa, charred corn and poblano succotash with house-made hot honey. I wanted the honey to complement these fresh and local ingredients."
He explained that to grow, squash and peppers require "buzz" pollination, which is when bees use vibrations to remove and collect pollen from flowers incidentally fertilizing them.
The event also included a silent auction featuring an autographed Sinatra Select bottle by Jack Daniel's master distiller, a two-day staycation at 1 Hotel Central Park, custom Jack Daniel's sneakers designed by The Shoe Surgeon and a native bee house handcrafted by Brooklyn Woods. All proceeds went to The Bee Conservancy.
In addition to members of the media, the dinner also included hotel guests who purchased tickets in support of The Bee Conservancy. Attendees were required to provide proof of vaccination and a negative COVID-19 test. Plus, as part of Jack Daniel's "Safe Ride Home" initiative, guests were provided Uber codes.
"Creating a safe environment for attendees was a priority for us. While we had originally hoped to activate a larger scale event, we decided on a more intimate setting: a private, invitation-only dinner capped at 20 people," explained Brian Chambers, associate brand manager for Jack Daniel's Tennessee Honey.
See more below from the "Save The Bees" dinner.
Photo: Courtesy of LITO Creative
Photo: Courtesy of LITO Creative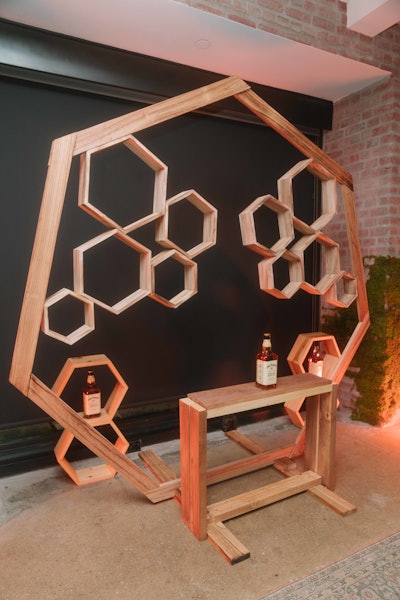 Photo: Courtesy of LITO Creative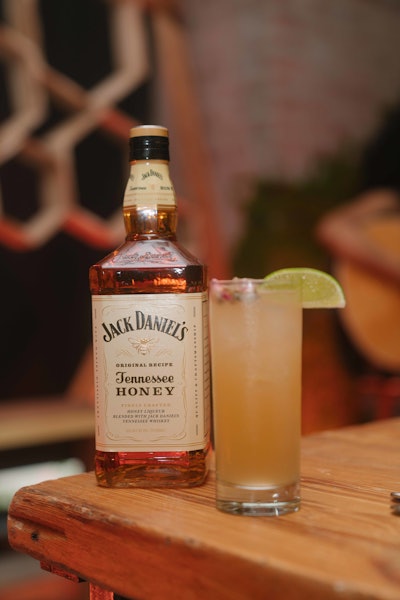 Photo: Courtesy of LITO Creative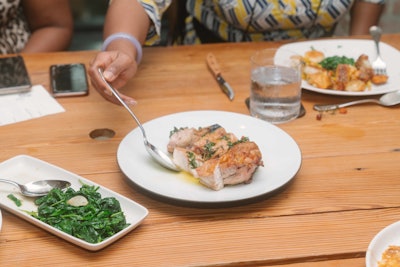 Photo: Courtesy of LITO Creative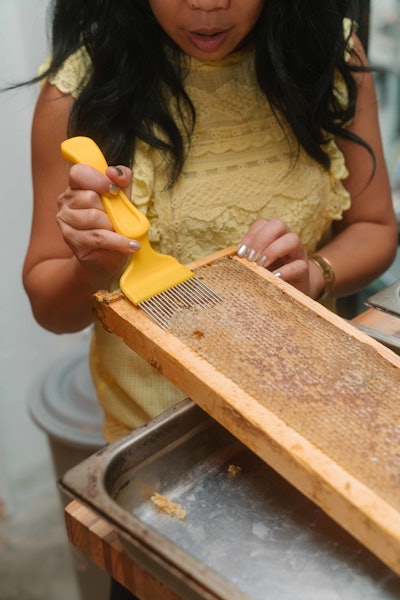 Photo: Courtesy of LITO Creative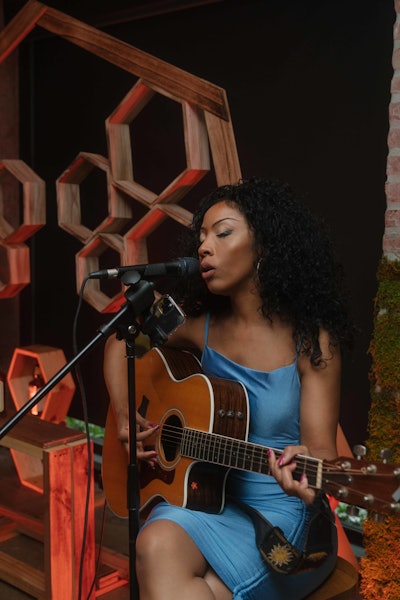 Photo: Courtesy of LITO Creative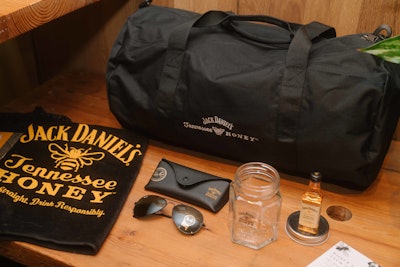 Photo: Courtesy of LITO Creative