How to Host a Breakfast in Bed Event—at Night
The mattress company Casper invited 100 New Yorkers to an evening event with an irreverent breakfast theme.
May 5, 2015
About 100 New Yorkers were invited to have breakfast in bed—at night—for an event sponsored by the mattress company Casper. Guests, mostly local media and social media influencers, gathered on April 14 in the third-floor event space at Haven's Kitchen in Chelsea for the Breakfast in Bed Fest, where it was O.K. to fall into a "food coma," according to Monica Brouwer, Casper's director of experiential marketing.
The New York-based company celebrated its first anniversary in April and has launched a marketing campaign that includes live events. Brouwer said the company likes events as an opportunity to introduce its products to consumers in an "unconventional and fun way."
"One thing we wanted to do was to put an evening spin on breakfast in bed and help consumers finish the day the way they wished they started it," Brouwer said. Food blog the Infatuation helped select the restaurants that catered the event, opting for restaurants with a booming brunch business—Sweet Chick, Tacombi, and Russ & Daughters—and allowing guests to sample the food without any long lines.
The concept extended to the decor, which consisted of lining the loftlike space with beds topped with Casper mattresses and decorating the walls with art masterpieces that had been slightly reworked to incorporate breakfast foods. Think the "Mona Lisa" with the subject holding a mound of bagels.
"We thought, how do we take something as serious as wall art and make it tongue-in-cheek?" she said. "You recognized all of the pieces—the 'Mona Lisa,' 'American Gothic'—then you did a double take. We wanted consumers to have an a-ha moment. We didn't want this to be your traditional cocktails and hors d'oeuvres event."
All Day Breakfast produced the event.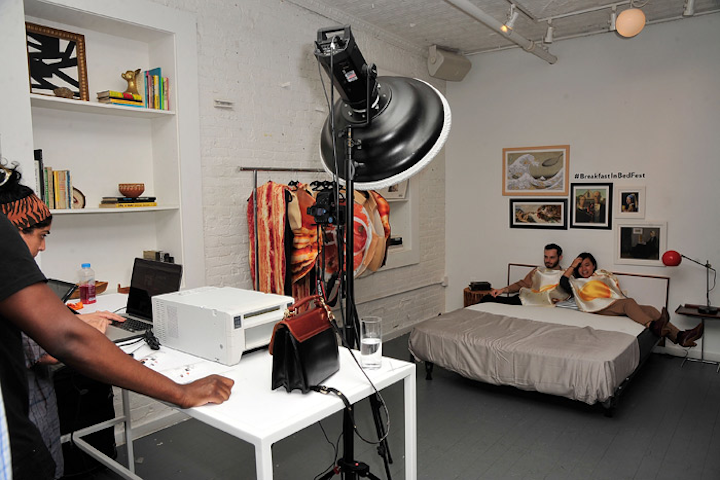 Photo: Chance Yeh/Getty Images for Casper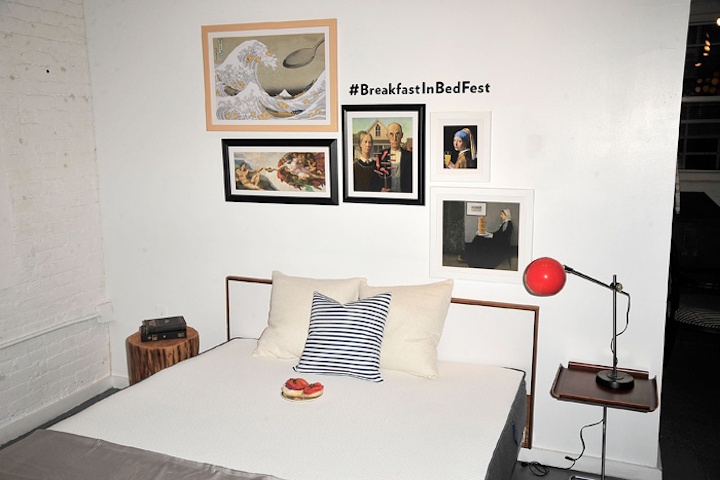 Photo: Chance Yeh/Getty Images for Casper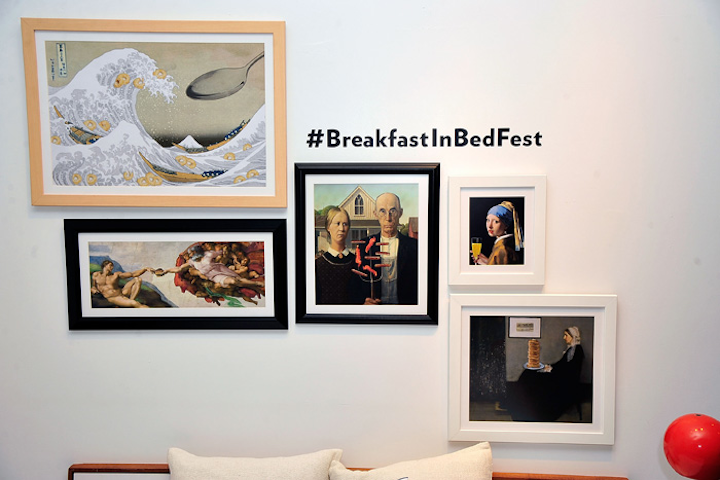 Photo: Chance Yeh/Getty Images for Casper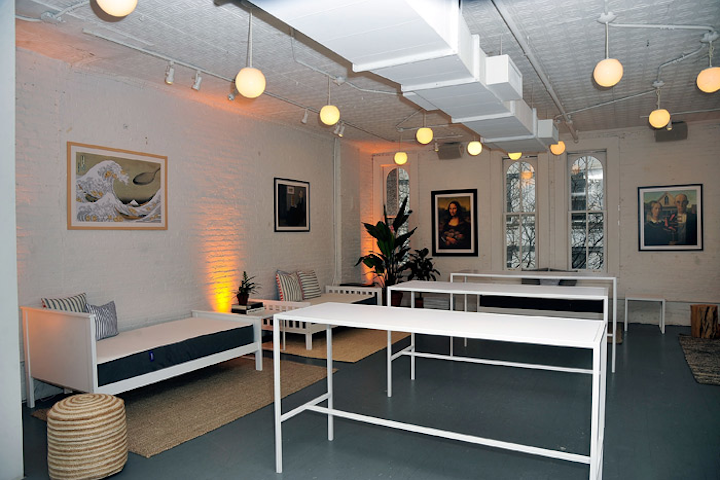 Photo: Chance Yeh/Getty Images for Casper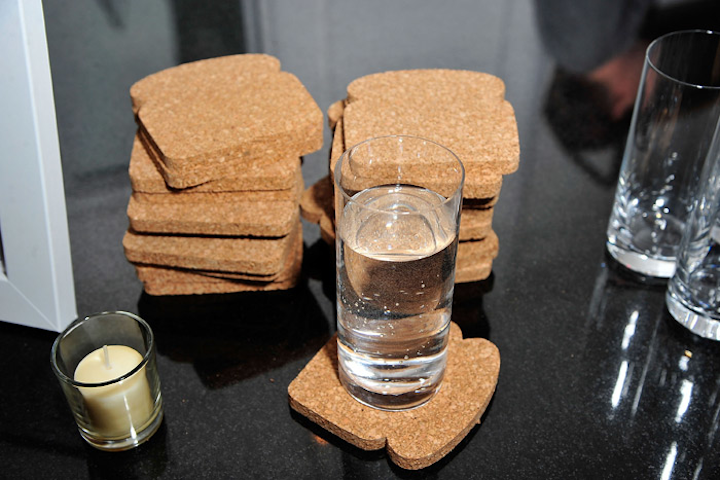 Photo: Chance Yeh/Getty Images for Casper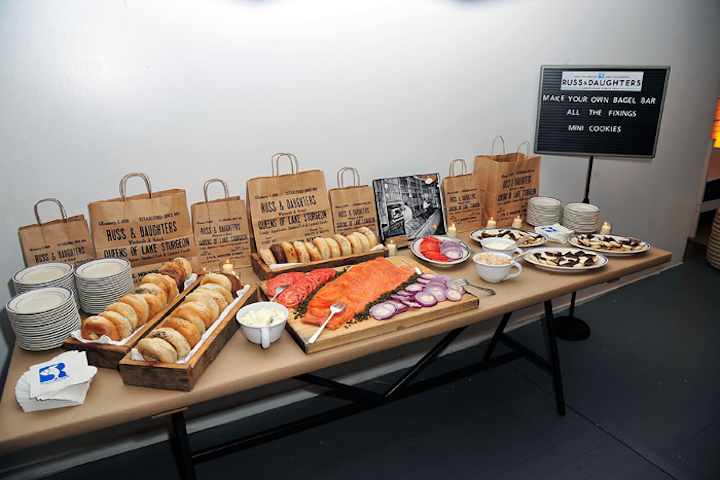 Photo: Chance Yeh/Getty Images for Casper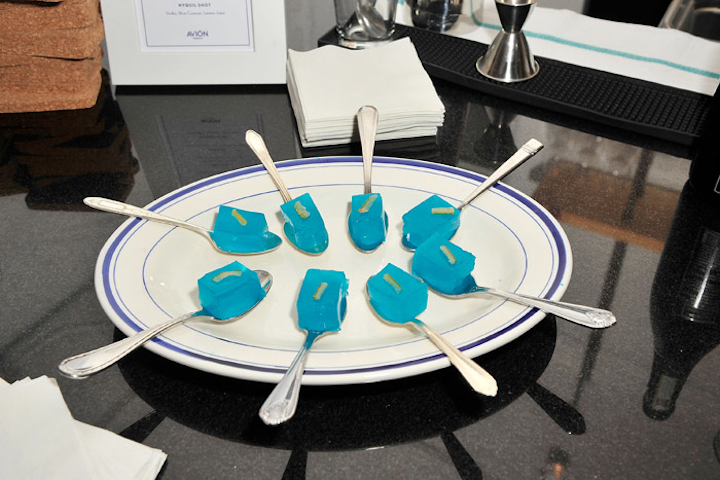 Photo: Chance Yeh/Getty Images for Casper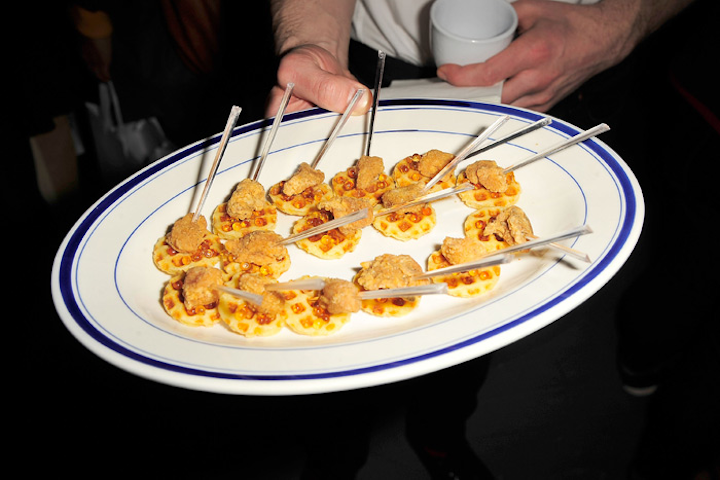 Photo: Chance Yeh/Getty Images for Casper
Featured Venues/Suppliers: