Event Innovators 2015: David Evans
The owner of Catering by Seasons allows event planners to direct catering from the ground up.
July 1, 2015
When an eco-minded bride discussed plans for her wedding with Catering by Seasons, the first idea was to work with some local farmers to plan a local, sustainable reception. Then the caterer dreamed a little bigger. "We were far enough out we could literally sit down and design the menu and grow to order, in essence," says owner David Evans. So the company planted a dedicated "wedding garden" at a farm near its base in College Park, Maryland, and in seven months grew produce as well as raised chickens. The bride's father even helped harvest and process the poultry.
The success of the event turned the experiment into a permanent offering called Seeds to Celebrations where brides or any kind of event planner can direct their catering from the ground up. With nearly 30 years in the catering business, Evans already had a focus on sustainability—his company is certified by the Green Restaurant Association—as well as a family connection that makes the program easier to manage: Evans's daughter, Margaret Evans Brown, operates a farm on Maryland's Eastern Shore that now supplies Catering by Seasons as well as its corporate events arm La Prima Catering & Events with fresh and local vegetables, eggs, and other foods.
Going a nontraditional route means that clients have to be flexible. For instance, menus may be adjusted based on how the crops are growing or how the pesticide-free farm fares in fending off bugs. But the customization and connection to the land has upsides as well. For example, another bride grew her wedding flowers on the farm.
"Working with the farm and Seeds to Celebrations goes with the overall push to run a sustainable business," Evans says.
Back to the Most Innovative People in Events and Meetings list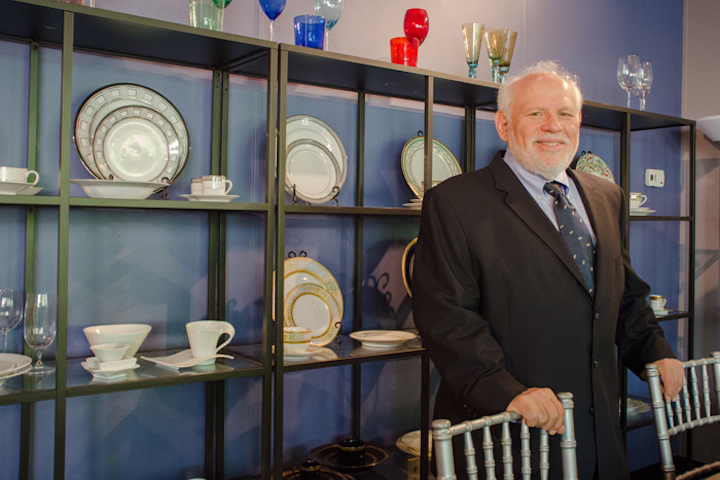 Photo: Kimberly Haines
Photo: Kimberly Haines
Featured Venues/Suppliers: