5 Ideas and Trends Shaping Today's Catering Industry
Catersource and the International Caterers Association's fifth annual Art of Catering Food conference headed to Washington, D.C., for three days of tasting and education.
August 23, 2016
Nearly 500 catering chefs and vendors gathered from August 15 to 17 at the Renaissance Washington, DC Downtown Hotel for the fifth annual Art of Catering Food Conference—presented by Catersource and the International Caterers Association—for education, demonstrations, sampling, and recipe-swapping. The programming, which was a collaborative effort between Catersource's in-house education director Linda West and the International Caterers Association's Culinary Council, mixed speaking sessions with demonstrations and tasting opportunities, all focused around the latest trends in the catering industry. 
"Part of the appeal for coming to this conference is for the chefs to experience new ideas or new ways to do things," said Catersource's brand director Ron Bigley, who explained that the event's programmers "get together to talk about things that are new and different for attendees that would spark interest." 
This year's Art of Catering Food drew the biggest crowd in its history—a 25 percent attendance increase from the 2015 event in Salt Lake City, according to Bigley. He attributes the rise in attendance to Washington being a more accessible city for the primarily East Coast-based catering industry. In addition to offering its main programming at the hotel, the Art of Catering Food also had off-site programming for attendees including three different tours of catering facilities in Washington on August 15, as well as a Capitol Fare party (produced by Occasions Caterers) that was held at Dock5 in Union Market on August 16.
Here are five catering ideas and trends that stood out at the event: 
1. Catering to special diets is the new norm.
Having a single vegetarian alternative to your meat-focused main dish no longer meets the needs of attendees. Vegan, gluten-free, organically grown, and nut-free are more common diets than ever. Planners and caterers need to be aware of all allergies and diets when crafting the menu. Lynn Buono, owner of Feast Your Eyes Catering in Philadelphia, accommodates diverse diets by changing her Asian noodle station at events into a rice bowl station with toppings such as lemongrass chicken, brisket, and vegetables. Guests can choose toppings based on their diet. 
"We have guests coming to our region [in central Pennsylvania] and they are expecting us to provide local and sustainable, too," said JDK Group sales and marketing director Steve Sanchez, who added that his company organically grows aquaponic produce for events with a few months' lead time.  
2. The right garnish can take your dishes to the next level. 
"It's not just what you put on the hors d'oeuvres, but also how you display it," said Rachanee Keovorabouth, executive chef at Thomas Caterers of Distinction in Indianapolis. Keovorabouth sources her garnish ideas from common items displayed in unique ways. 
When serving fish, she removes and bakes the skin, adds some salt, and serves it as a skin chip to complement the main dish. With beef, she utilizes red wine and leftover mushrooms to create a red hibiscus wine sauce with dehydrated mushroom chips. Other popular garnish ideas include edible flowers—the latest craze—as well as charred lemons and limes and carrot ribbon chips.
3. Reinvent ways to present hors d'oeuvres and small plates.  
Keovorabouth recommends getting creative with hors d'oeuvres and small plates. Take bruschetta, for instance, and create tomato shells filled with parmesan mousse and garnish with balsamic glaze and basil crystals. It's the same combination of flavors as the traditional presentation, but with a new spin. 
"We do food labs in our kitchen once a week, and every chef has to come up with an idea for that week's theme," said chef John Walsh of Maryland-based company the Classic Catering People. Walsh presented ideas for using Iberico ham in small plates, including an Iberico bacon and apple tart made with onion, Fuji apples, Spanish pepper, and manchego cheese. Walsh's chef de cuisine Bryan Davis also served chorizo with a saffron risotto of manchego cheese, leeks, onions, and shallot reduction. 
4. Stations are becoming more interactive. 
Chefs from Purple Onion Catering, Certified Angus Beef, B&B Inc., and Blue Ridge Catering Company discussed the popularity of their food stations, which all feature interactions between chefs and guests. 
"When we do these [Iberico ham] stations, guests come up to us, and we have stories to tell them about how the hams are fed and the ingredients in the dishes. It makes people happy when you interact with them," said Davis.
Beyond the chef interaction, Blue Ridge Catering Company owner and chef Mark Baldwin gets guests involved with a grits station offering three options—pimento cheese, smoked cheddar and jalapeño, and creamy corn—for the classic Southern side dish to accompany a carving station of chicken, pork, or beef. Toppings like bacon, cheese, and shrimp gravy are also included. 
5. Turn to clod heart cuts for beef service on a budget. 
According to Peter Rosenberg, corporate executive chef for Certified Angus Beef, clod heart is the most underutilized cut of beef. He recommends seasoning it with garlic to neutralize what some find to be a livery taste for a less expensive beef cut for large events.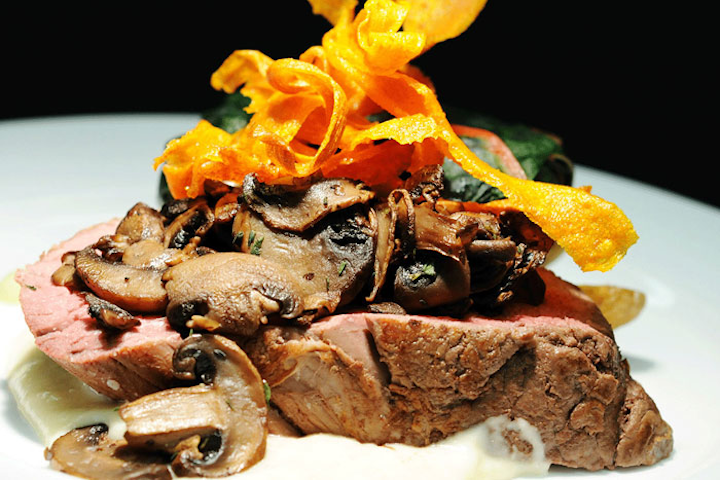 Photo: Erin Hession Photography
Photo: Erin Hession Photography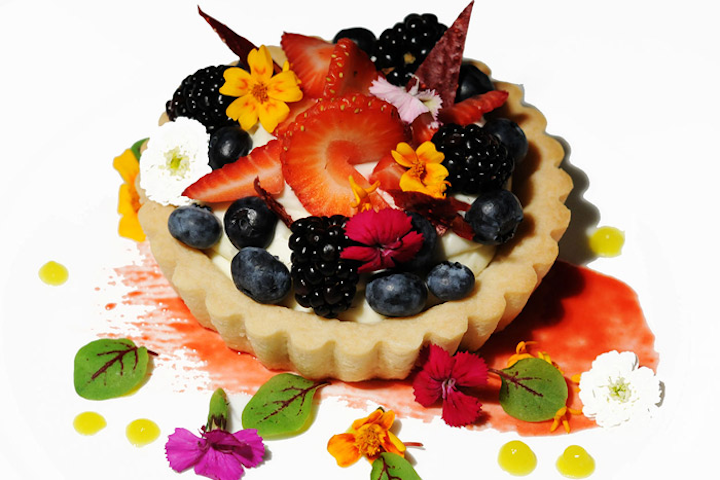 Photo: Erin Hession Photography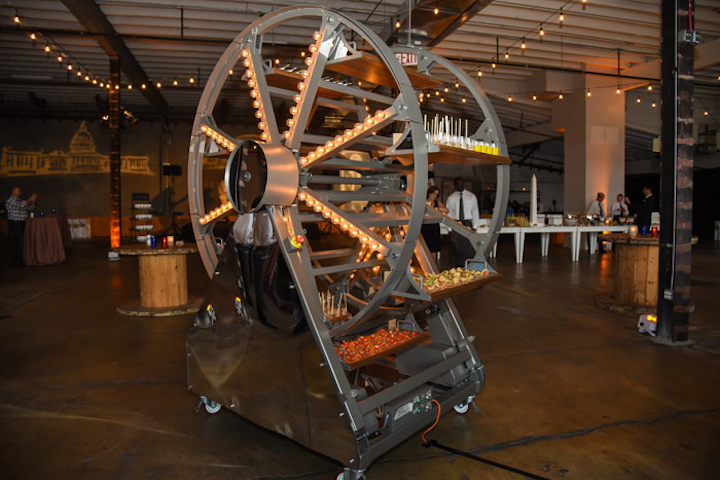 Photo: Alex Quijano/Catersource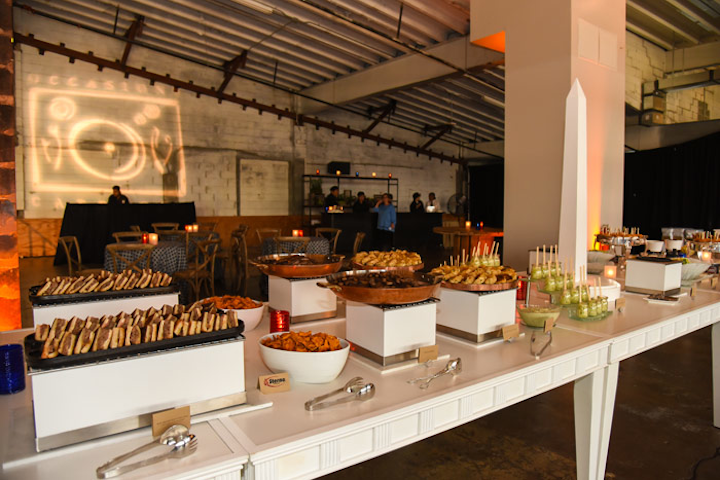 Photo: Alex Quijano/Catersource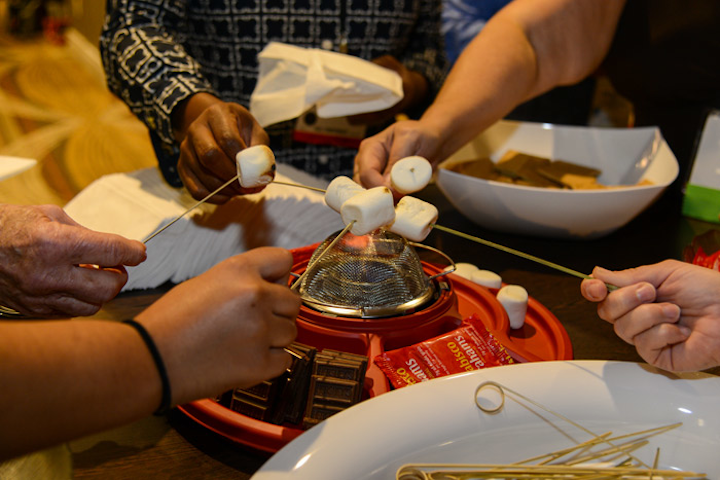 Photo: Alex Quijano/Catersource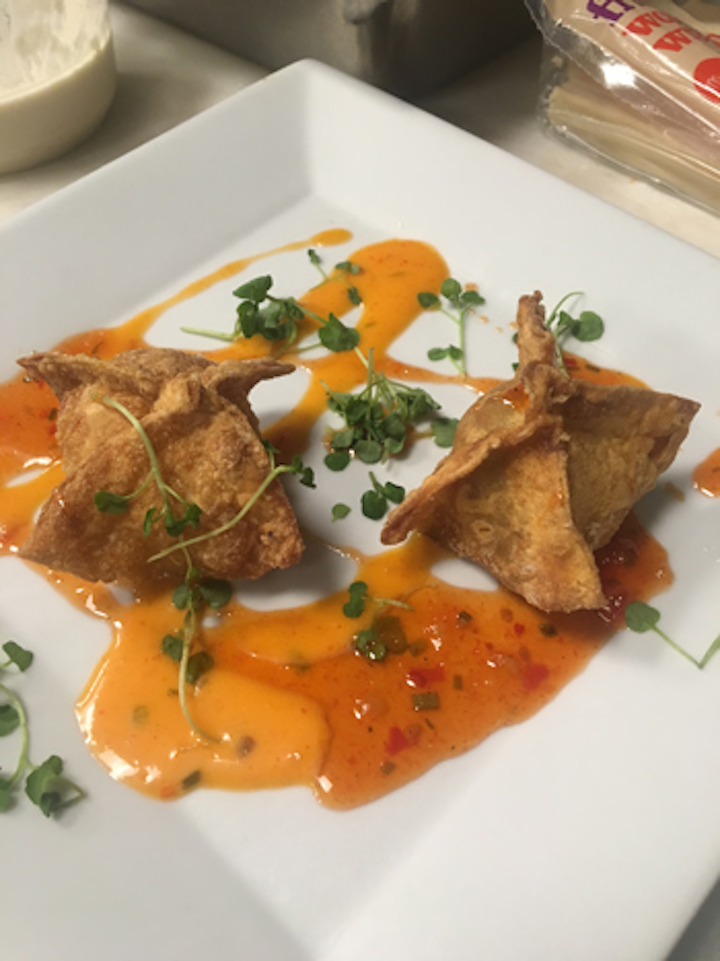 Photo: D. Channing Muller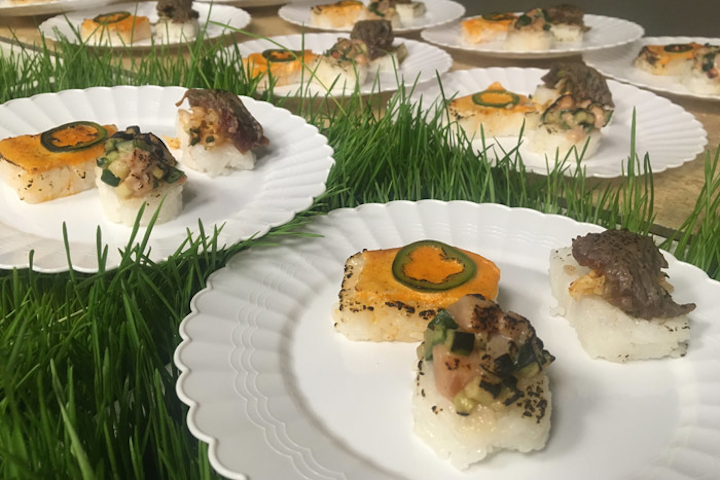 Photo: D. Channing Muller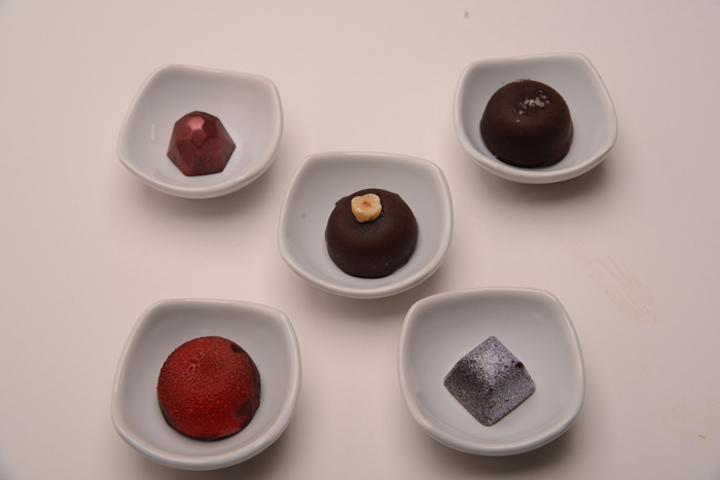 Photo: Alex Quijano/Catersource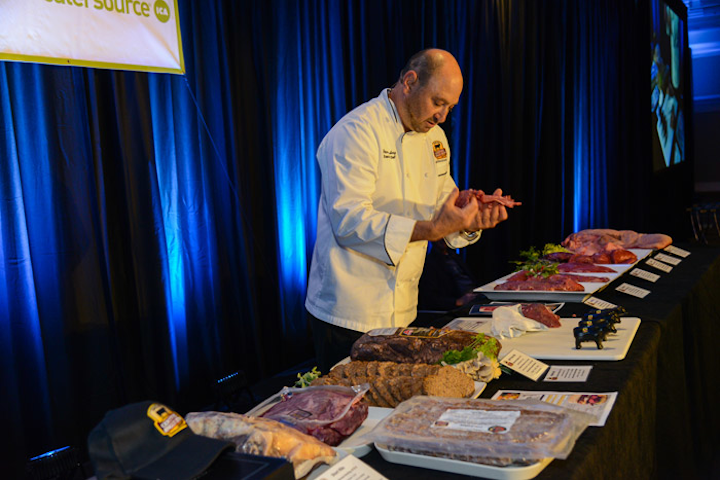 Photo: Alex Quijano/Catersource
Featured Venues/Suppliers: