How This Brewery Reinvented the Beer Festival
The Brooklyn Brewery is hosting a multi-city interactive party featuring craft beer, local eats, music, and more.
May 10, 2017
For the last four years, Brooklyn Brewery has hosted a global multi-city tour called Brooklyn Brewery Mash, a multi-day showcase of sorts for the beer company to share its wares with a variety of small-scale events like dinners, comedy shows, and concerts.
The Mash's goal was to connect with different communities outside of the brewery's home base of Brooklyn, explained Samantha Bernstein, marketing manager for Brooklyn Brewery. "We wanted to package that [experience] up and bring it on the road."
As part of the 2016 tour, the brewery introduced a new event called Beer Mansion. It was a beer fest held in unexpected locations at each of the tour stops, and featured interactive activities, art installations, and tastings with beers from both Brooklyn Brewery and other local craft brewers. "Beer Mansion encompasses everything that the Mash is about," Bernstein said.
Because of that (and since it was such a hit last year), the brewery decided to spin it off, morphing the fifth annual Mash tour into the Brooklyn Brewery Mash Presents... Beer Mansion.
This new iteration of the tour kicked off on April 21 at the Monto and the Well in Brooklyn. The two-night event attracted almost 2,000 attendees.
The setup was similar to the inaugural event but on a much bigger scale, with the warehouse venue separated into individual rooms. And instead of the spaces being dedicated to specific beer styles, such as the IPA room, this year's design, which was created and produced in-house by the brewery's events team, was focused on flavor profiles. For example, the Tart of the Tropics room highlighted sour and fruity ales, crisp pilsners, and citrus-forward IPAs, as well as playful tiki-inspired decor, while the pitch-black Darkness room featured porters and stouts. In addition to Brooklyn Brewery offerings, the event also served other local beers from Other Half Brewing, Strong Rope Brewery, and more.
This weekend, the tour heads overseas to London at MC Motors, a 6,000-square-foot East London industrial warehouse with a skylighted roof. Bernstein said that each mansion "takes on the character of whatever city it's in" and that the offbeat venues dedicate the design. The brewery's events team purposely seeks out interesting spaces that people may have heard of but haven't been to, she added. In addition, the brewery teams up with local partners, food vendors, and entertainment at each location.
Other cities on the lineup include Paris; Philadelphia; Gothenburg, Sweden; Chicago; Washington; and Boston. The tour wraps up at the end of October.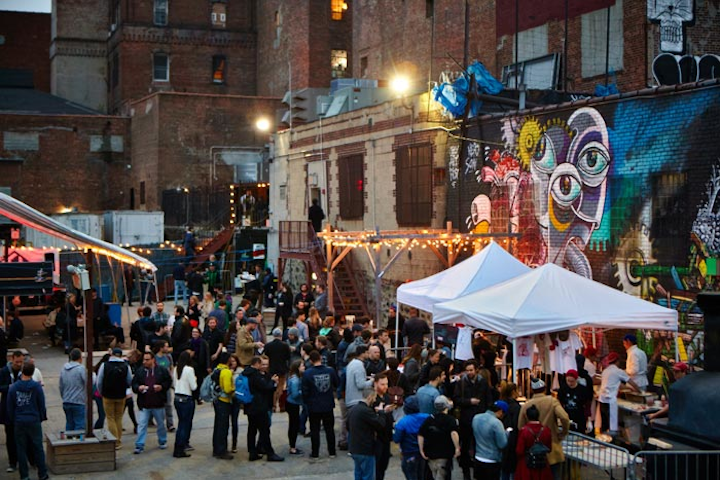 Photo: Chris Logan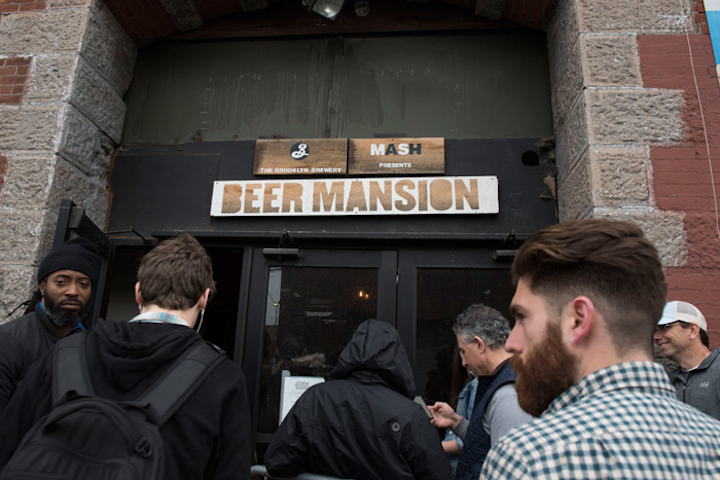 Photo: Liz Clayman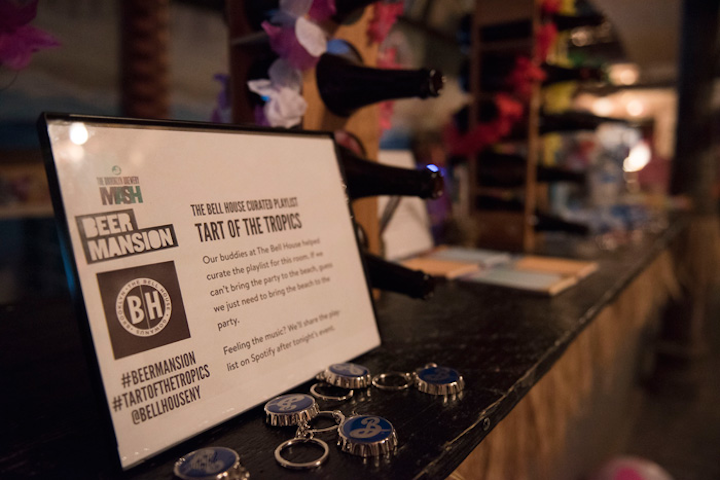 Photo: Liz Clayman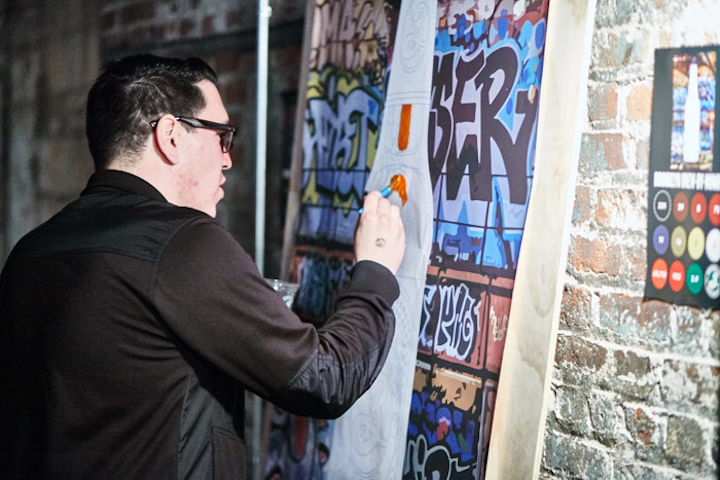 Photo: Chris Logan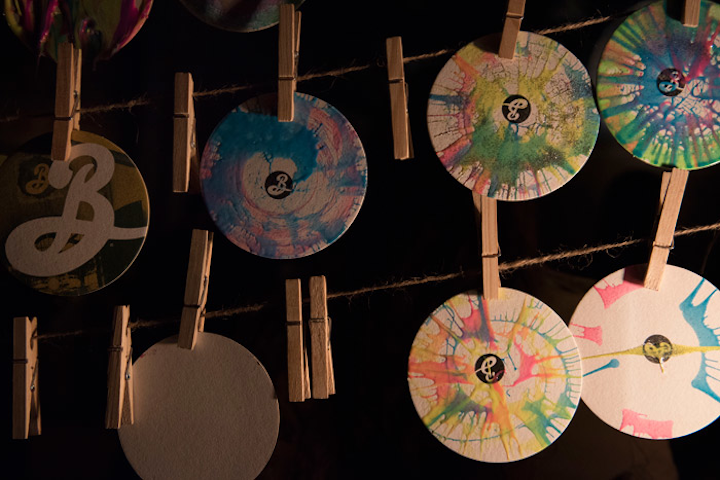 Photo: Liz Clayman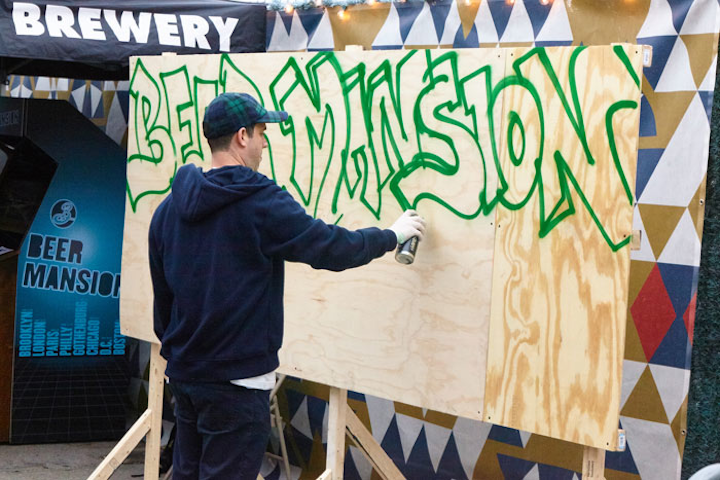 Photo: Chris Logan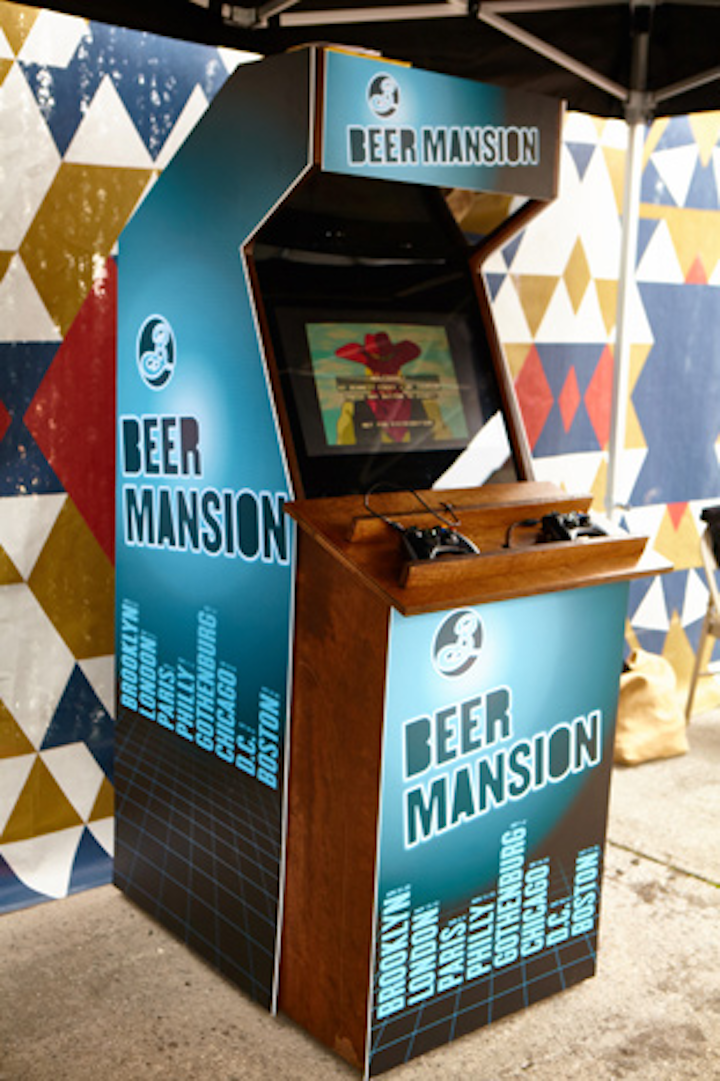 Photo: Chris Logan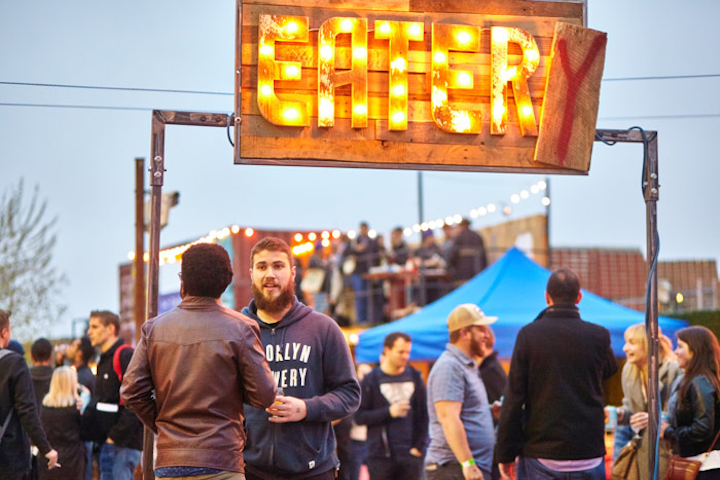 Photo: Chris Logan
Featured Venues/Suppliers: