With Memorial Day weekend on the horizon and summer party season set to kick off, event planners and hosts are looking for fresh hors d'oeuvres and appetizer ideas that look great and taste even better.
In Party-Perfect Bites: 100 Delicious Recipes for Canapes, Finger Food and Party Snacks (Ryland Peters & Small), caterer Milli Taylor shares her simple recipes for festive fare inspired by cuisine from around the world—from supper clubs to street food. Taylor, a London-based caterer who specializes in private and corporate events, boasts a client roster that includes singer Dannii Minogue and Dave Grohl of the Foo Fighters.
Her standout summertime dishes include smoked aubergine puree with feta cheese and pomegranate in chicory boats, ceviche of sea bass with avocado and chipotle dressing, and grilled peach, mozzarella, and Parma ham bites. And for dessert, rose and raspberry profiteroles, cocoa nib and salted caramel brownies, and mini doughnut balls on coffee shots serve as year-round favorites.
The cookbook also includes a guide to planning the perfect event, along with menu planners to help hosts pick the right bite based on the occasion, season, and venue.
Beetroot Salmon Blinis and Quail's Egg, Crayfish, and Caviar Blini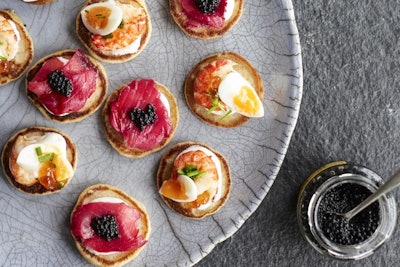 Photo: Helen Cathcart
Thai Fish Cakes and Coconut Calamari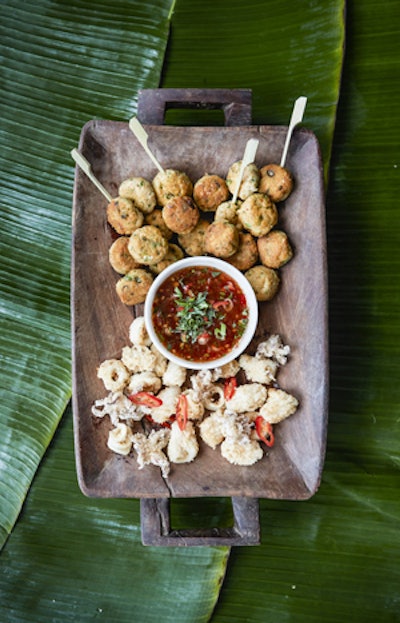 Photo: Helen Cathcart
Churros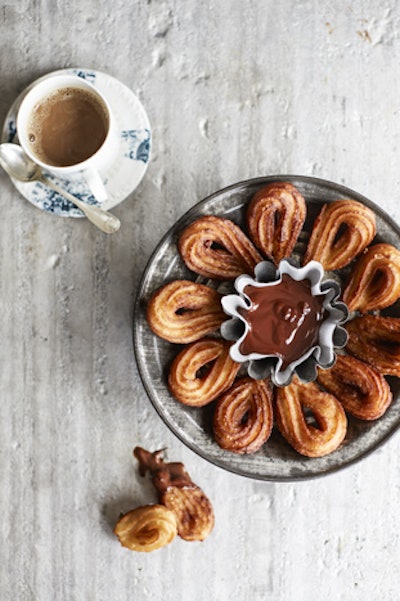 Photo: Helen Cathcart
Salted Caramel Brownies and Frangelico Truffles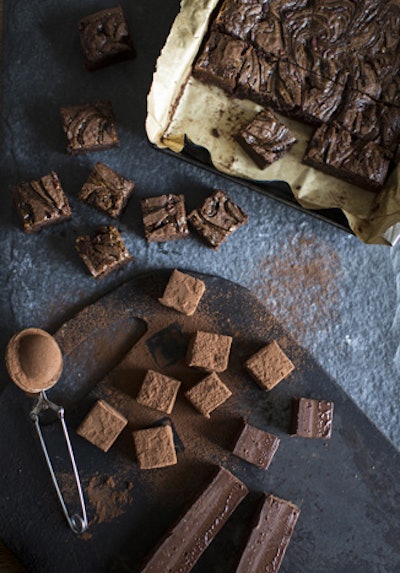 Photo: Helen Cathcart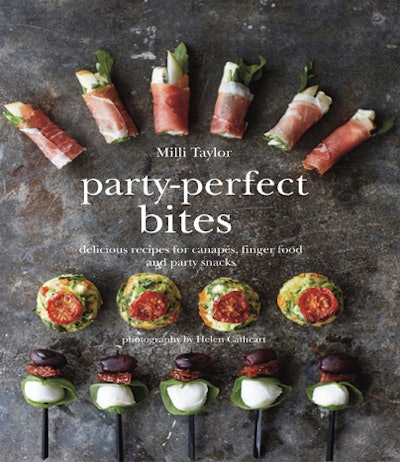 Photo: Helen Cathcart