Dick Clark Productions' Event Head Shares Her Favorite Venues
Linda Gierahn—the producer behind the Golden Globes, the Billboard Music Awards, and other televised events—names her favorite spots to host a large gathering, hear live music, spend time outdoors, and more.
July 17, 2019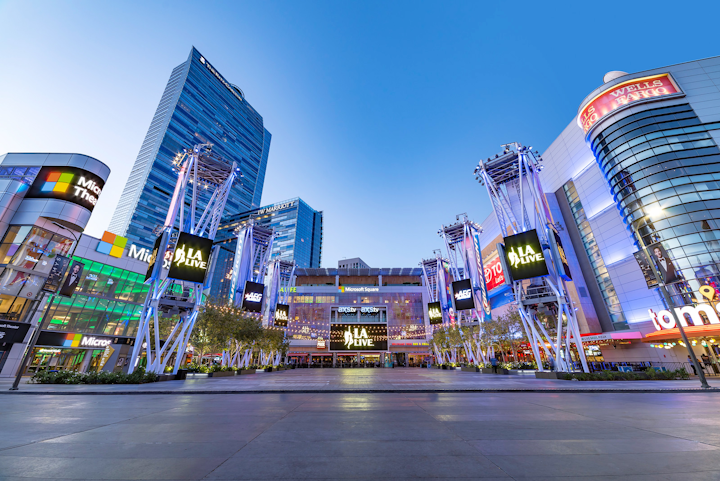 Photo: Courtesy of Microsoft Theater
Photo: Courtesy of Linda GierahnLinda Gierahn is the executive vice president of production for Dick Clark Productions, where she oversees live event programming including the Golden Globe Awards, the Billboard Music Awards, the N.B.A. Awards, and more. She previously oversaw production for VH1's tentpole events, and she has worked for other Viacom brands including MTV, CMT, and Logo during her 20-year career. After time in Nashville and New York, Gierahn is now based in Los Angeles.
To Host a Large Event or Award Show
In recent years, I've really enjoyed working in Los Angeles at the Microsoft Theater for a larger award show, and the Beverly Hilton for a more intimate setting.
To Shop
A quick stroll on Abbot Kinney Boulevard in Venice, California, will do the trick.
To See Art and Culture
I worked in Times Square for several years and loved being in the middle of the Theater District, with access to Broadway shows at any time. My recent favorites are Dear Evan Hansen and Hamilton.
To Get Inspired
I listen to music. I have my go-to playlists for any genre—country, pop, hip hop, classical. 
To Spend Time Outdoors
I love to go canoeing on the Harpeth River in Nashville, where I have an annual trip with my college friends. Closer to home, I take walks on the water in Marina Del Rey, California, or Central Park in New York.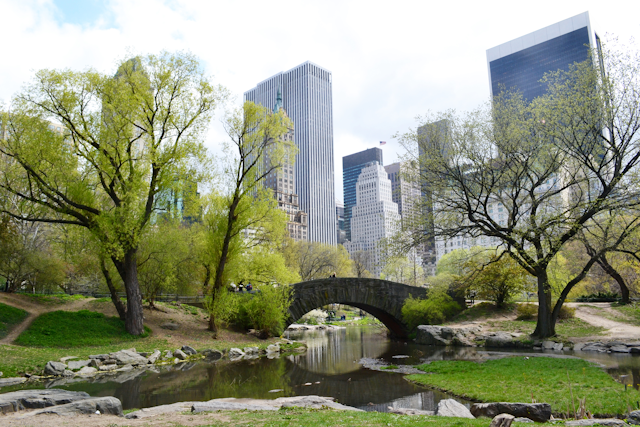 Central Park in New YorkPhoto: Greips/Pixaby
To Unwind
Kickboxing! I should probably do yoga, but I'd prefer a pair of boxing gloves. I go with my high school friends to CKO Kickboxing near my mom's house in Simi Valley, California.
To Hear Live Music
Nothing compares to a concert at Madison Square Garden in New York. The energy is insane. I also really enjoy some of the smaller, more intimate music settings in Nashville for songwriter nights.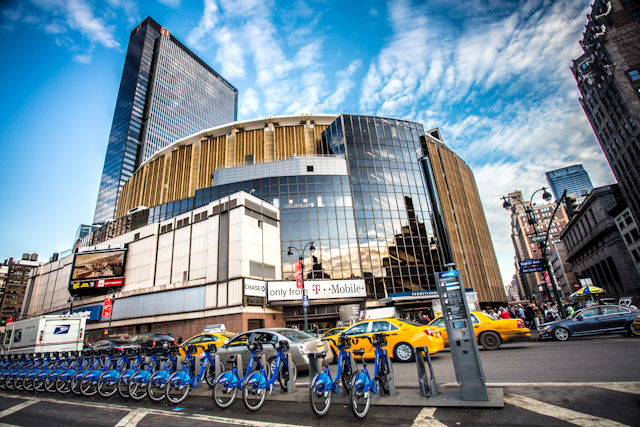 Madison Square Garden in New YorkLittleNY/iStock
To Get Work Done on the Road
I travel a lot, so a huge priority for me is to just stay healthy in order to keep up with my schedule. I stick to the basics—sleep, drink a ton of water and green juice, and find a coffee shop nearby.
To Recharge
My work life is so hectic and busy, so in my personal life, I try to keep things simple. I spend as much time as possible with my amazing friends and family, who live all over the country. They help me keep things in perspective. 
For My Favorite Meal
Felix Trattoria in Venice, California. Also, El Parador Café in New York—the staff there is amazing. Bring out the chips and guac!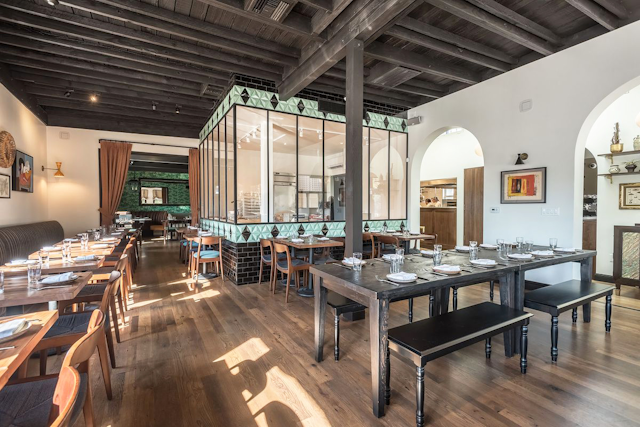 Felix Trattoria in Venice, CaliforniaPhoto: Wonho Frank Lee
This story appeared in BizBash's Spring 2019 issue.