This Week in Event Venues: Hotel Balcony Concerts, Standardized Safety Measures, and More
Rounding up the latest news from hotels, convention centers, meeting spaces, restaurants, and other event venues across the United States and Canada.
August 6, 2020
Photo: Courtesy of ARLO
As hotels and event spaces begin to cautiously reopen after coronavirus-related shutdowns, we're here to round up the biggest news of the week—in one convenient place. Got a tip? Get in touch!
Here are five things you need to know this week.
1. The next step in live music is… hotel balcony concerts?
In June, Canadian music-industry veteran Rob Cyrynowski launched Hotels Live, an out-of-the-box new way to offer safe, socially-distanced concerts. How it works: The events are held in hotels that have balconies overlooking a central pool deck, atrium, or courtyard; entertainers perform in the central area, and guests watch from the balconies and then stay the night in the room. The concept was developed by Livestar Entertainment Canada and ticketing company Showpass. The series kicked off July 1 at the Ramada Plaza Calgary Downtown.
"There is nothing that compares to the live music experience, but our hotel balcony concerts are as close as it gets right now," said Cyrynowski. "By adding more value to each package, such as a VIP box suite, private washroom, room service capabilities, and a hotel night stay, this concept has the ability to get people excited about seeing live music and the hotel experience together."
2. A hospitality union has developed a standardized set of safety standards.  
Unite Here—a labor union that represents more than 300,000 hotel and hospitality workers in the U.S. and Canada—has developed a new set of standardized resources for safe events. Consulting with meeting and event planners, the union unveiled its "clean hospitality checklist"—a set of five safety and cleanliness guidelines it says all hotels should follow. The group has also established some suggested contract language, a sample customer survey, and more. The resources can be accessed at fairhotel.org.
"The wellbeing of attendees is of primary importance for every event that I plan," said Rachelle Grant, director of meetings and travel at the AFL-CIO, about the new resources. "Safety regulations differ everywhere, adding complexity to the work of event-industry professionals. I'm grateful that the hotel workers union is partnering with meeting planners and customers so we can travel and meet safely. One way of leading the conversation with partners and providers is to add a clause regarding strong safety and cleaning procedures into event contracts, before booking, to ensure safety is prioritized during events."
3. Venue marketing stays focused on small and outdoor spaces.
In accordance with regulations restricting large, indoor gatherings, many hotels and other venues have begun highlighting more unconventional spaces. For instance, The Robey, an 89-room hotel housed in an Art Deco building in Chicago, is hosting micro-celebrations in spaces such as The Grotto, a secluded alcove within the venue's historic bell tower; the small space can hold 20 for a reception. Other available spaces for small events include the mid-century modern Up Room, the versatile Robey Hall, and the rooftop pool and bar. 
Outdoor space is also key. One venue to watch on that front is Florida's Ritz-Carlton Golf Resort, Naples, which is undergoing a massive renovation to its outdoor space that should be completed by late November. More than 14,000 square feet of space will be filled with a new adults-only pool (complete with six private cabanas), new play areas for kids, and a large water experience with waterslides and a 600-foot-long lazy river. There will also be a new outdoor restaurant and a new 3,600-square-foot event lawn. 
And in Vancouver, the city is planning to run its Dine OutSide food and drink festival from Aug. 21 to Sept. 21. In addition to prix fixe menus at participating restaurants, the initiative will offer "take-outside" picnic packs to enjoy on pop-up patios and in parks around the city—in a safe and socially distanced way, of course. Participating hotels and restaurants will be announced on Aug. 13.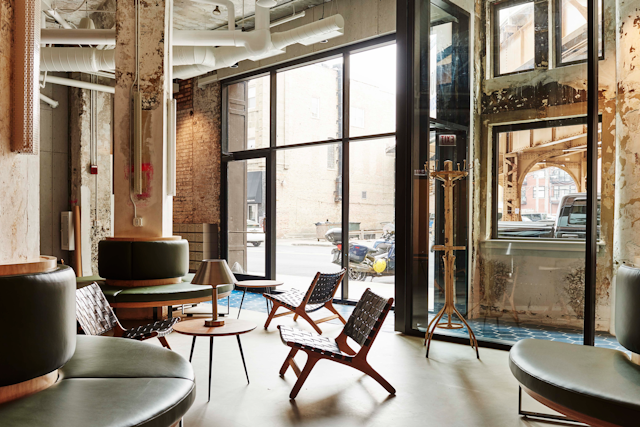 Chicago's The Robey is hosting micro-celebrations in spaces such as its historic Robey Hall.Photo: Courtesy of The Robey
4. Drive-ins get more and more creative.
Despite the recent controversy surrounding a concert and fundraiser in the Hamptons, the drive-in theater trend doesn't appear to be going anywhere. On July 31, The Grove in Los Angeles hosted 90 cars for a drive-in charity event and screening of Max Mad: Fury Road, which benefited the Charlize Theron Africa Outreach Project and was planned by event agency CH Cre8tive. Race to Erase MS will adopt a similar concept on Sept. 4: The nonprofit will host a drive-in gala at the Rose Bowl in Pasadena, Calif. The evening will feature performances by Andy Grammer, Eric Benét, and Siedah Garrett, plus a virtual look at the Fall 2020 Tommy Hilfiger Adaptive Collection, a new line designed to make dressing easier for people with disabilities.
And in Toronto, sports fans will soon have a fun new option for watching games: a new drive-in venue with a 40-foot screen, located on the east side of Ontario Place. OLG Play Stage—a partnership between MLSE, Live Nation, and OLG—will showcase Toronto Maple Leafs and Toronto Raptors playoff games starting Aug. 7; it will also host concerts and other live performances.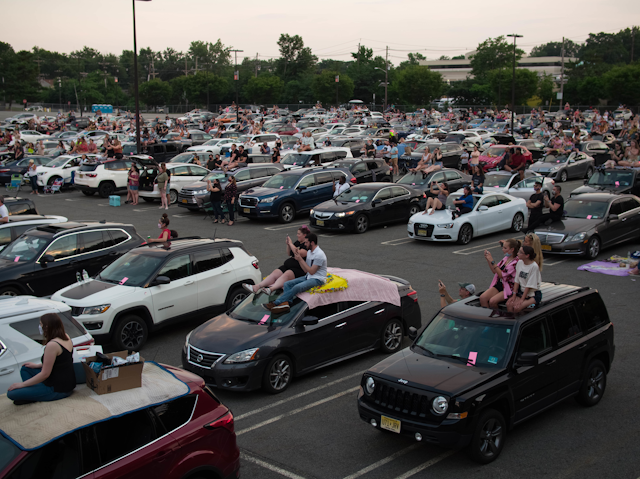 Another fun drive-in event? Drive 'N Drag, an experience for fans of Ru Paul's Drag Race. The series kicked off at the Westfield Garden State Plaza in New Jersey on July 17, before traveling to venues in Los Angeles, Chicago, Seattle, and Washington, D.C.Photo: Jason Merritt, ​Polk Imaging for Westfield
5. Contract flexibility is still top of mind.
As an extension of its new EventReady program, Hilton has launched the Hilton EventReady Flexible Offer. In addition to the chain's now-standard cleanliness and customer-service initiatives, there are now flexible cancellation policies: Meetings and events with budgets under $50,000 can cancel without penalty up to eight days before arrival. The offer applies to meetings and events taking place now through May 31, 2021.
Another property aiming to take the risk out of meeting planning is Houston's Margaritaville Lake Resort, Lake Conroe, a Benchmark property. From now through March 2021, the hotel is giving 100% credit on rebookings. And in an effort to support independent planners, it's also increasing commissions on new business from 10% to 12%, with 7% distributed immediately upon booking. 
"This program demonstrates our commitment to and support of our relationships with partners as we work to meet the challenges of operating in a vastly changed environment," said Lisa Fasbender, general manager of the 335-room hotel. "We want to provide groups the ability to look forward to meetings that focus on serious learning, with serious fun, without the booking commitment worries surrounding the ever-evolving economic climate." 
Bonus: New and Upcoming Openings to Know About
Earlier this week, Canopy by Hilton Philadelphia—Center City opened in the neighborhood's East Market Development. The first Pennsylvania location of Hilton's luxury and lifestyle hotel brand, the 236-room hotel features bold colors and design nods to Philadelphia's history of hip-hop culture. The hotel has 3,600 square feet of indoor and outdoor meeting space, a 24-hour fitness center, and access to complimentary bikes for exploring the city. 
In June, the Music Hall of Oshawa in Ontario, Canada, closed its doors due to financial difficulties. Now the venue plans to reopen in a new location and with a new name, with a restaurant on the top floor, a main hall that holds 1,000, and a basement bar that will hold between 350 and 500. The new space, which does not yet have a name, hopes to hold events by New Year's Eve depending on COVID-19-related restrictions.
ARLO restaurant will open in San Diego's Mission Valley in mid-August. Helmed by chef Josh Mouzakes, ARLO will use local ingredients to create menu offerings such as seafood, grilled and smoked meats, and vegetarian and vegan dishes inspired by the indigenous flavor profiles of the region. The restaurant, which features an outdoor patio with 100 seats, is located on the newly renovated Town and Country resort grounds. 
In Florida, the Greater Fort Lauderdale/Broward County Convention Center is undergoing a $1 billion expansion, which will lead to a total square footage of 1.2 million. The revamped venue will feature a 65,000-square-foot waterfront ballroom, an onsite hotel, water taxi access, and a waterfront plaza. The first phase is expected to open in November 2021; the entire project will be finished in 2024.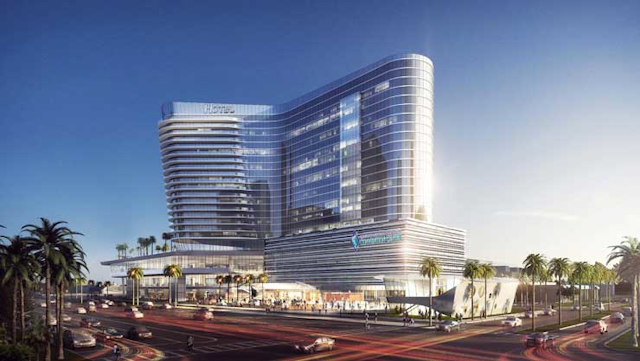 The Greater Fort Lauderdale/Broward County Convention Center's $1 billion expansion will be finished in 2024.Photo: Courtesy of Greater Fort Lauderdale/Broward County Convention Center