Puma Hosts Soccer Game Inside Grand Central Terminal
To celebrate its partnership with Arsenal, Puma hosted an indoor soccer game replete with a 30-foot canon.
August 13, 2014
Puma hosted a soccer tournament at New York's Grand Central Terminal on July 25. The sports apparel brand recently teamed up with Arsenal, the English soccer club, to create an Arsenal Football Club Kit, and Arsenal players were in town for a July 26 match against the New York Red Bulls. Puma executives seized the opportunity to host a collaborative event with the European sports stars and tapped GMR Marketing to produce a day full of activities.
The affair began at at 11:30 a.m., when local youth soccer clubs participated in tournaments on an indoor soccer pitch. The winning team had the chance to play against Arsenal athletes at 5 p.m. that same day. In between the matches, activities included a viewing of the FA Cup (a trophy that Arsenal recently won) and plenty of photo ops with star players and a 30-foot canon replica. The large prop referenced a symbol within the Arsenal team crest and also nodded to one of the team's nicknames: "the Gunners." 
Attendees were encouraged to upload photos to social media using the hashtag #StrongerTogether, which is also associated with Puma's ad campaign for the Arsenal partnership.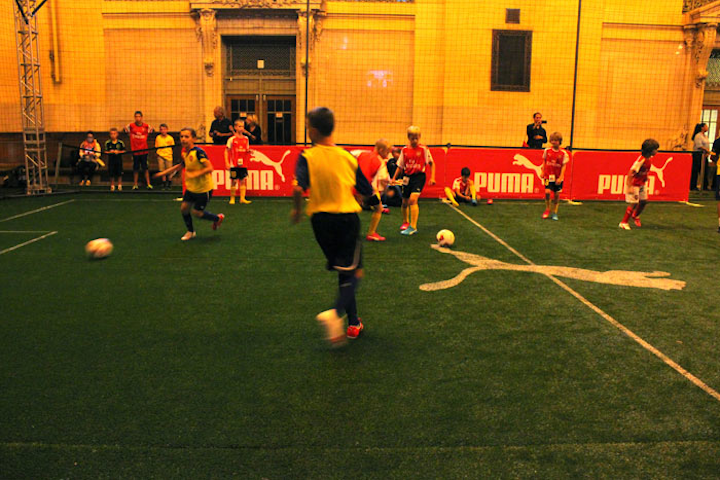 Photo: Cornelia Stiles/BizBash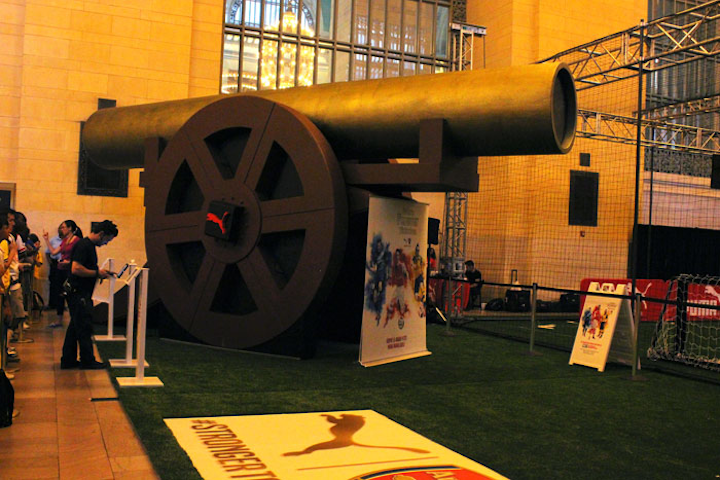 Photo: Cornelia Stiles/BizBash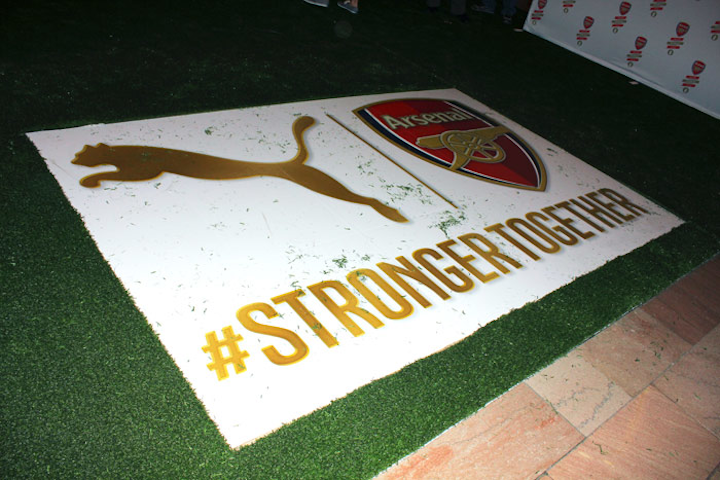 Photo: Cornelia Stiles/BizBash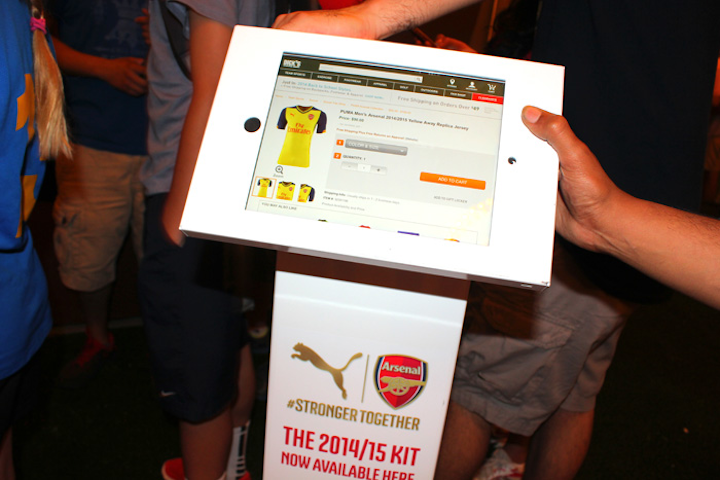 Photo: Cornelia Stiles/BizBash
Featured Venues/Suppliers: