How One Event Balanced V.I.P.s and the Public
The second edition of the Longines Global Champions Tour kicked off its world tour in Miami Beach.
April 15, 2016
The Longines Global Champions Tour, an equestrian show-jumping series, returned to Miami Beach April 7 to 10 to kick off a 15-city journey with events in Mexico City, Shanghai, Monaco, Paris, and Vienna. The Grand Prix at Miami Beach is the tour's only U.S. stop.
"We would like to bring this tradition to Miami. We would like to come every year," said Marco Danese, the tour's sports director. Last year's edition drew 13,000 guests over three days; this year, attendance was expected to rise thanks in part to an expanded 170,000-square-foot grounds. Those who couldn't attend in person could watch a live stream of the events.
While the seaside locale made for a stunning backdrop, it also triggered unique logistical challenges.
"We have to take the wind, the sea, the leveling, and size into account, given our limited space," Danese said. "We are competing in a sand arena, but it has nothing to do with the natural beach sand. We build on top of the existing sand with a silica sand. The ground is one of the most important [factors] in the welfare of the horses." The customized arena and its adjacent areas took eight days to construct, and take nearly a week to break down.
The event was open to the public, offering free entry, stadium seating, a Prestige Village with pop-up shops and eateries, and an up-close look at dozens of powerfully statuesque horses. V.I.P.s enjoyed a covered, dining room-style sitting area with fare by Bill Hansen Catering. Local plant purveyors Plant the Future lent their quirky green thumb to the decor, while Longines timepieces and Maybach leather goods were displayed. Gift bags were distributed at the private rooftop welcome party at 1 Hotel South Beach (also the event's official hotel), provided by charitable partner, Give A Buck for Special Equestrians.
"There are a lot of events here in Miami Beach, but this top-level [production] is important for the sport," Danese said. "For the riders, and for our equestrian family to come here is fantastic."
Photo: Alexander Tamargo/Getty Images for Global Champions Tour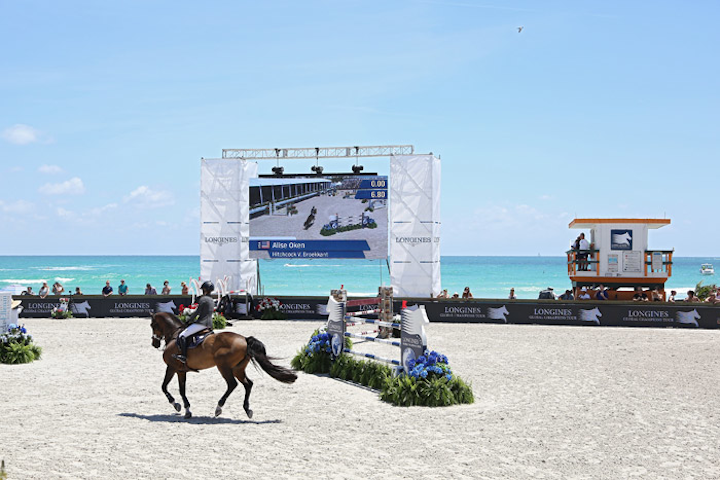 Photo: Alexander Tamargo/Getty Images for Global Champions Tour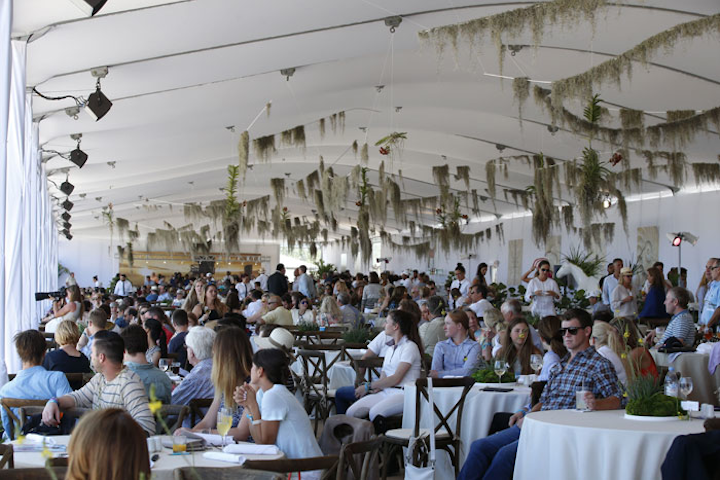 Photo: Stefano Grasso/LGCT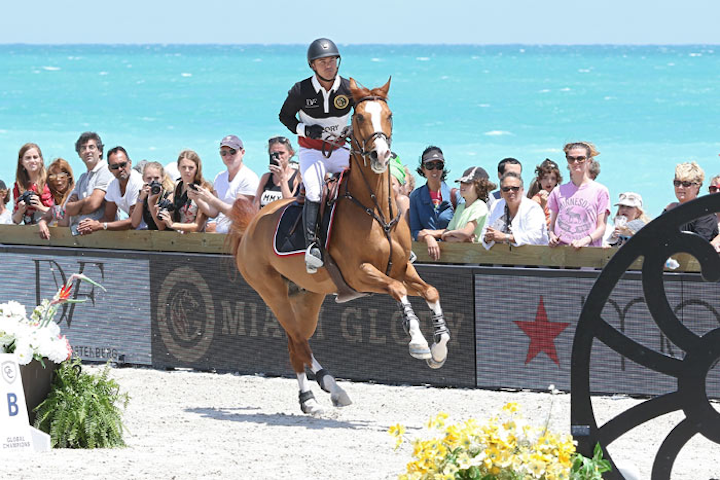 Photo: Alexander Tamargo/Getty Images for Global Champions Tour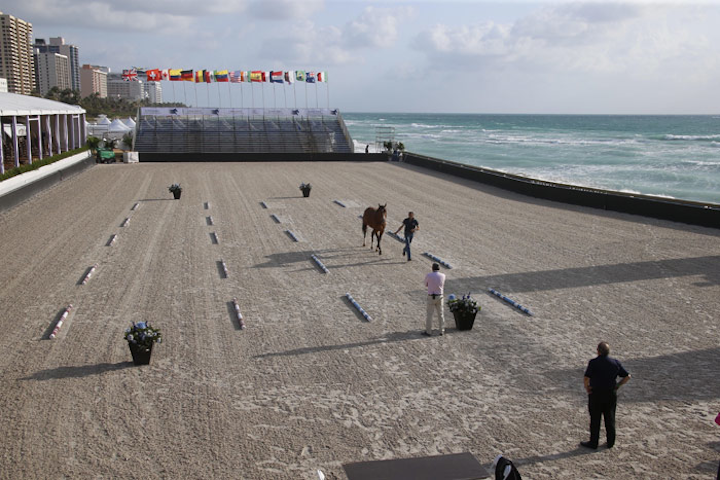 Photo: Stefano Grasso/LGCT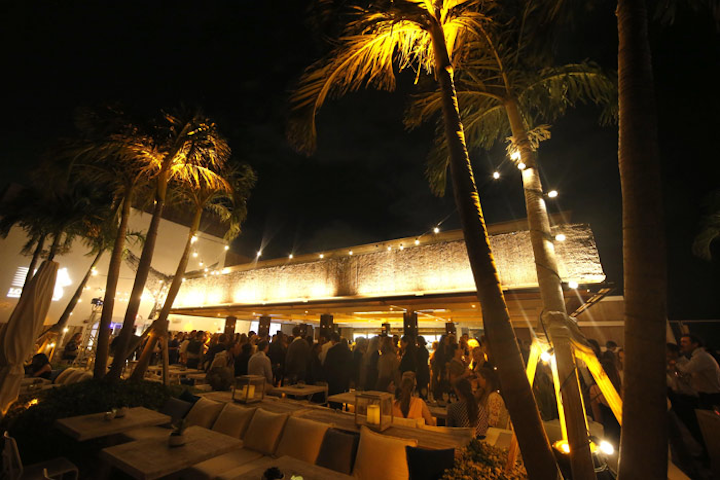 Photo: Stefano Grasso/LGCT
Featured Venues/Suppliers: