Ronald McDonald House Charities Increases Gala Attendance by 20 Percent
June 3, 2011
More than 600 people attended the 12th annual Storybook Ball to benefit Ronald McDonald House Charities of Tampa Bay on May 21 at
A La Carte Event Pavilion
, an increase of nearly 20 percent from 2010. Organizers attributed the growth to word-of-mouth interest that has been building, based on the popularity of prior years' events.
"Everybody knows we put on a great party. All of a sudden this year, we kept having more and more sponsors wanting to buy tables. And a lot of sponsors who buy tables but usually don't fill them ... they all filled them this year," said the nonprofit's marketing and communications manager, Alison Barrick.
Organizers are still tallying proceeds, but estimate the event brought in gross revenue of $400,000, about $30,000 more than last year. For the first time, the gala used iPod Touch devices from BidPal Network to manage its silent auction of 120 lots.  
"Some items got like 20 bids. We've never had that kind of bidding and our guests loved it," Barrick said. There was also a live auction of five items, including a Havanese puppy that brought in $2,600. For the last few years, the organization has worked with a local store, All About Puppies, to select a dog for the auction. Barrick said they have a volunteer care for the animal in the days before and after the gala to minimize stress on the dog, and the top bidder has to go through an application process before receiving the pet.
Each year the gala's theme is based on a children's book. This year it was Curious George Goes to a Chocolate Factory, but organizers chose to focus on the chocolate rather than the monkey protagonist to keep the atmosphere sophisticated. Gold Productions used chocolate-colored satin tablecloths topped with a grid of iridescent threads for the 52 round tables and also brought in scent machines to fill the air with the aroma of mint chocolate. Three large screens in the ballroom played a continuous image of swirling chocolate as guests dined on a meal that ended with nutty chocolate chip martinis and a trio of chocolate treats: frozen milk-chocolate-covered bananas, a warm brownie topped with bittersweet ganache, and a chocolate and raspberry tartlet.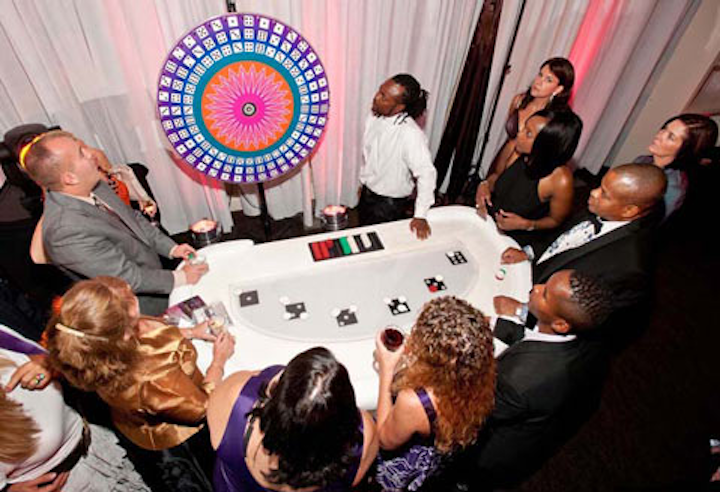 Photo: Moorman Photography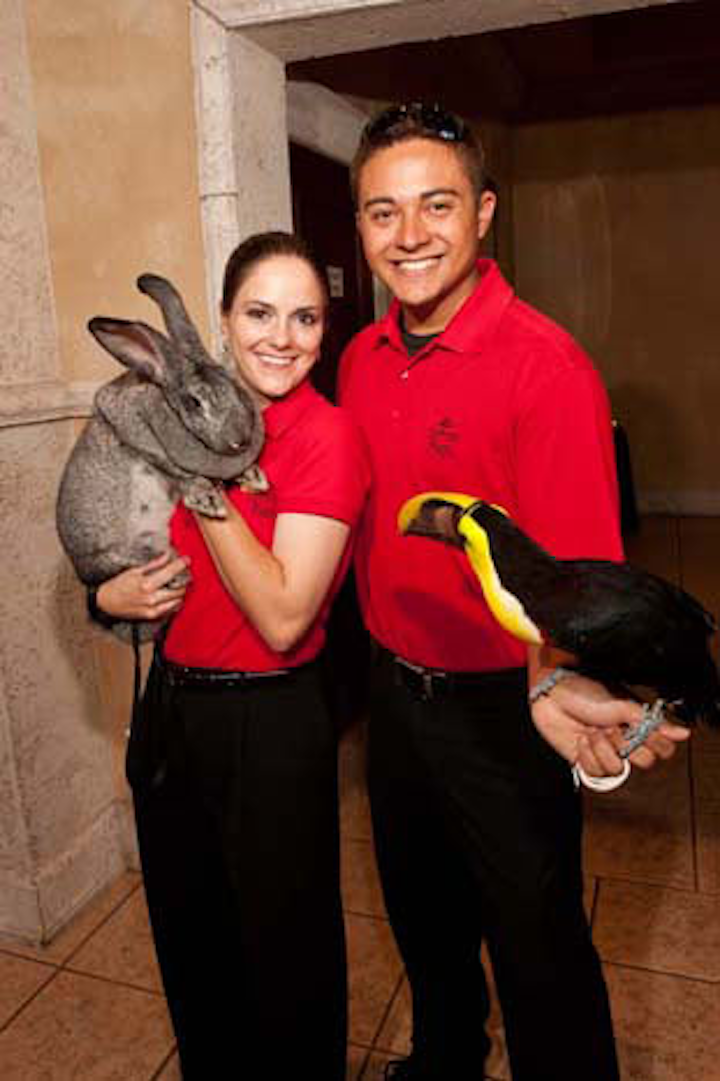 Photo: Moorman Photography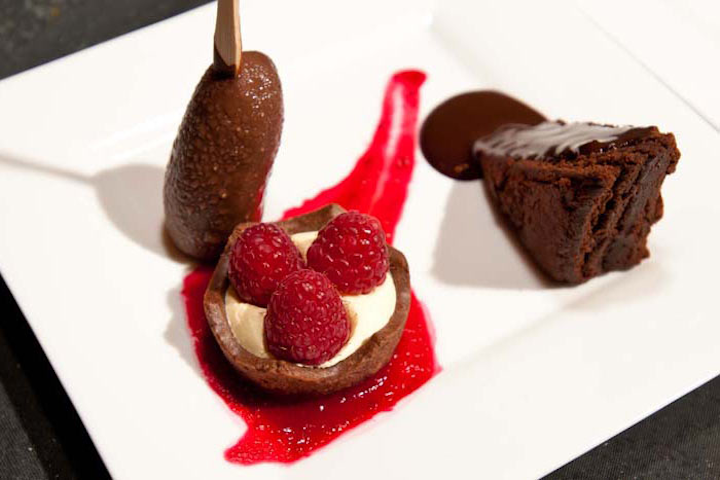 Photo: Moorman Photography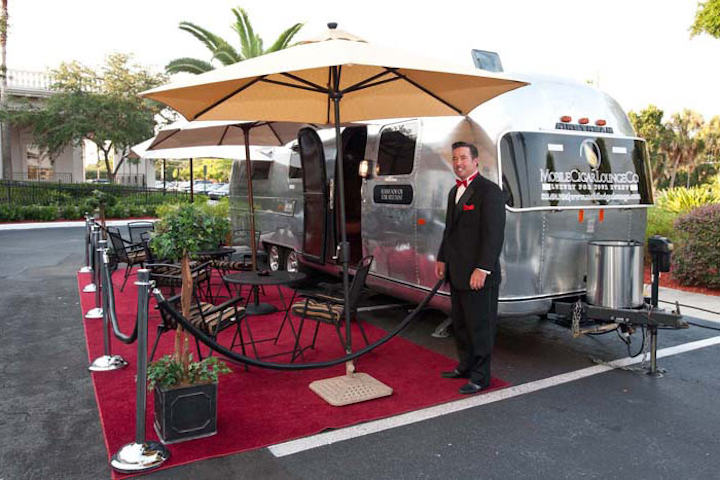 Photo: Moorman Photography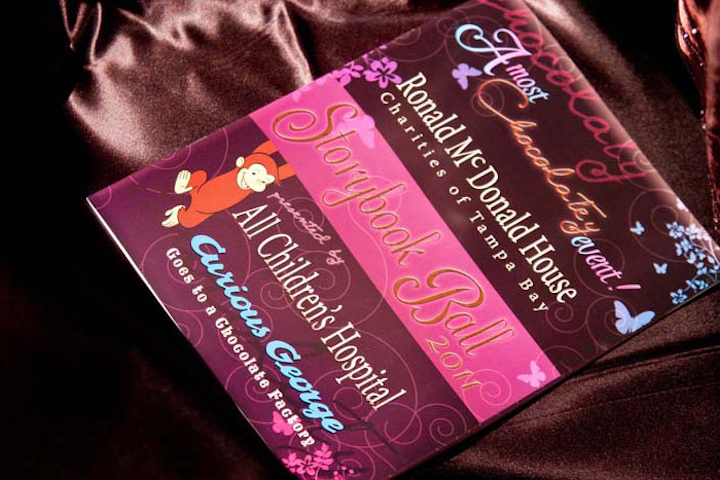 Photo: Moorman Photography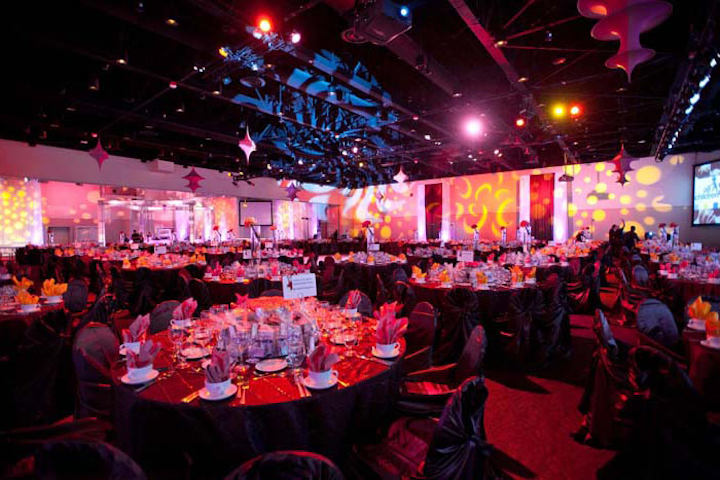 Photo: Moorman Photography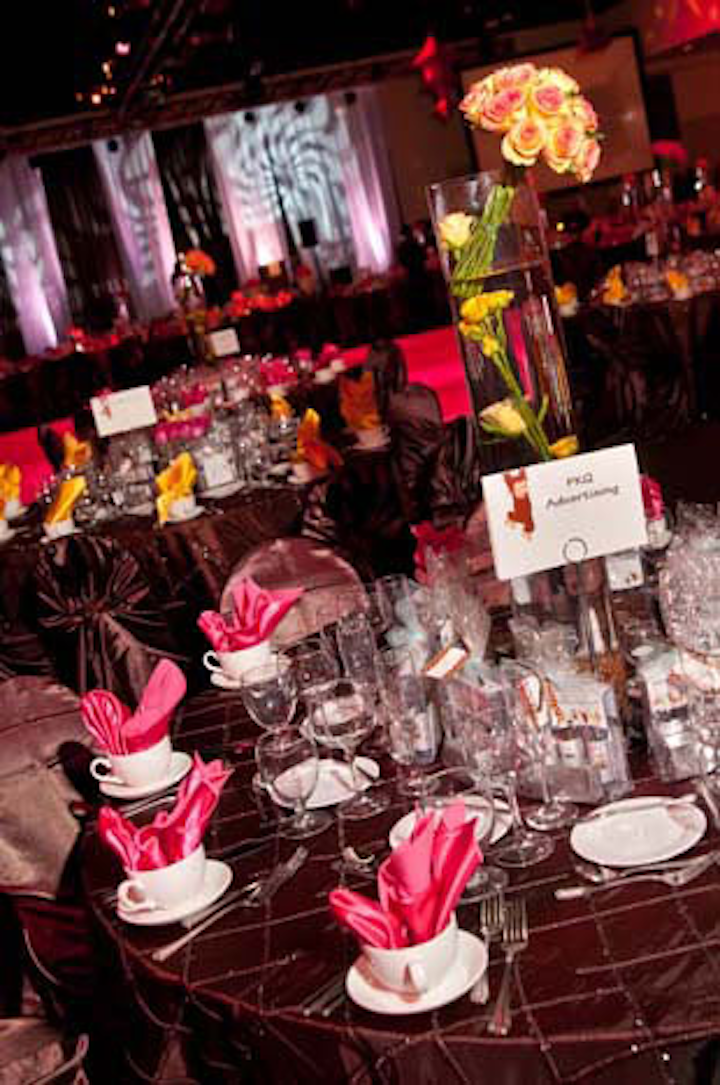 Photo: Moorman Photography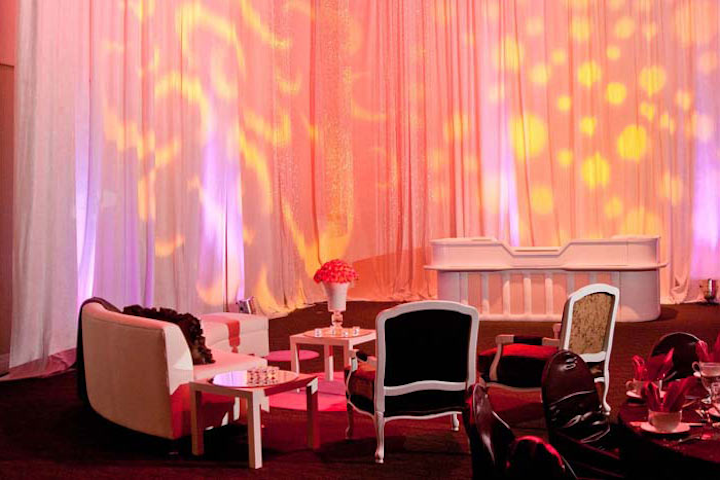 Photo: Moorman Photography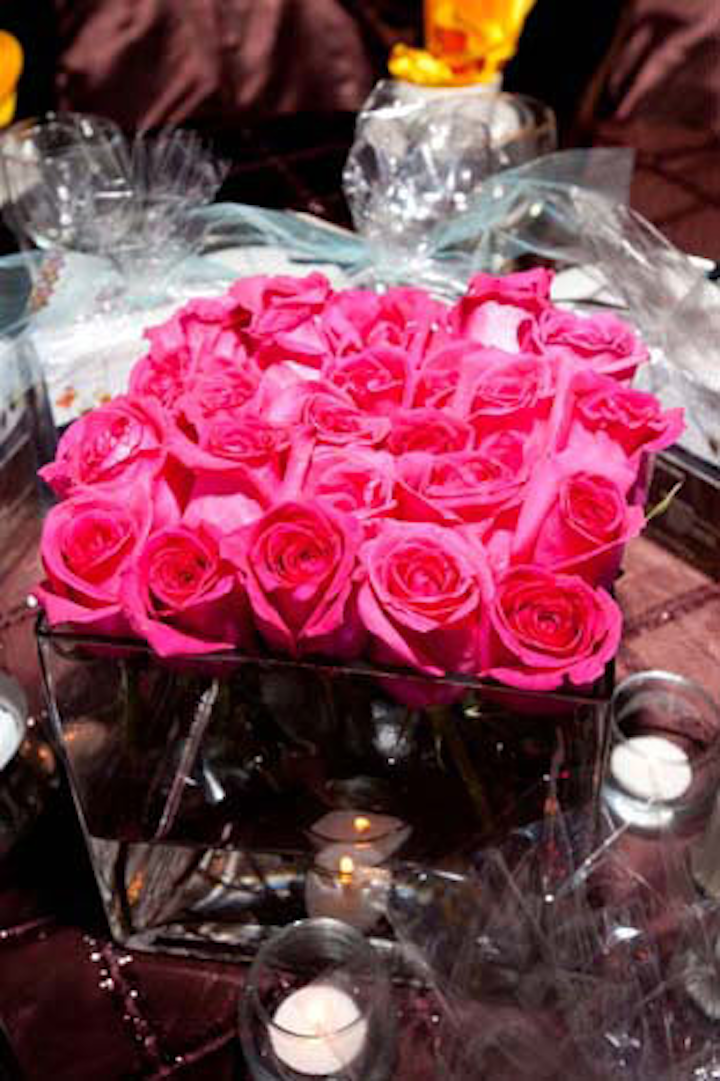 Photo: Moorman Photography
Photo: Moorman Photography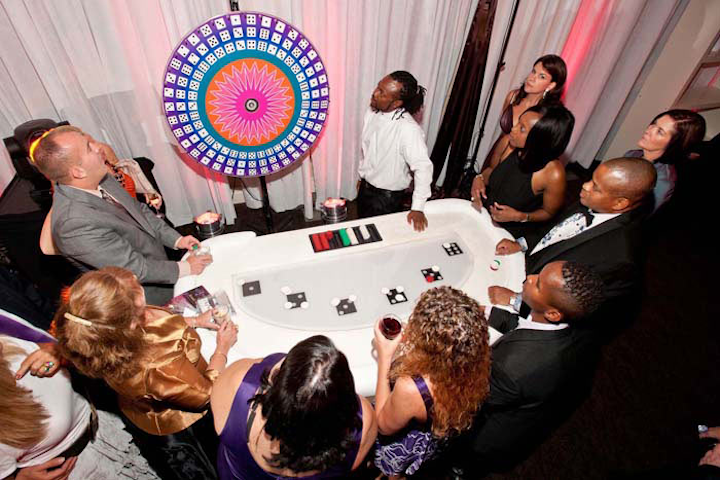 Photo: Moorman Photography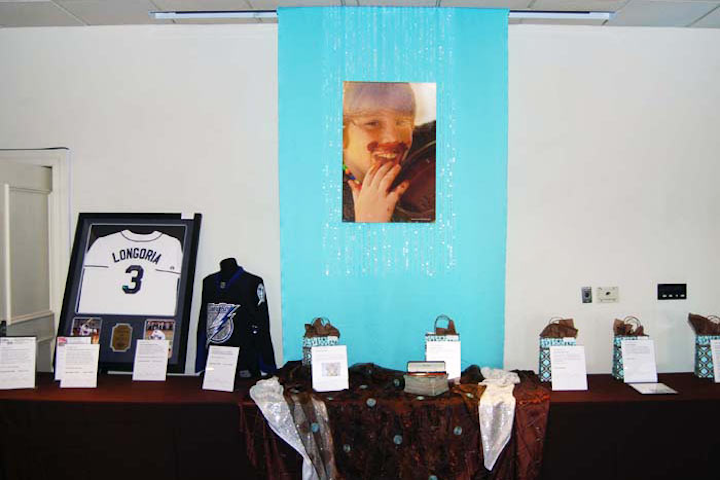 Photo: Moorman Photography
Featured Venues/Suppliers: