18 Tech Tools Event Pros Can't Work Without
We asked event professionals for their essential apps, devices, Web sites, and more.
August 19, 2013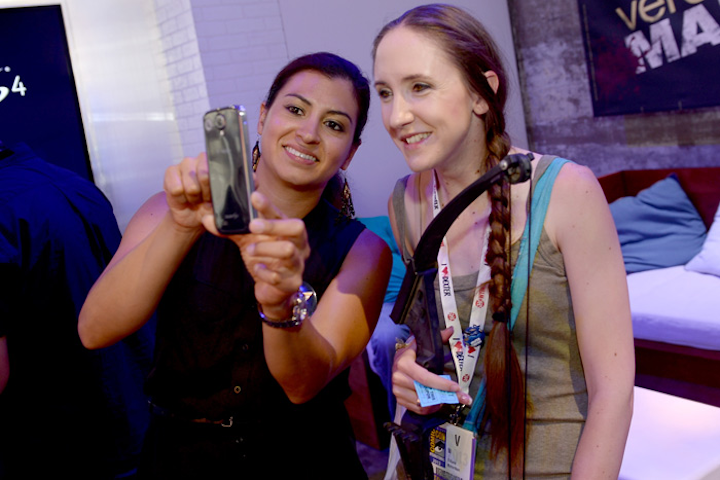 Photo: Michael Buckner/Getty Images for Samsung
What are the tech tools—apps, devices, gadgets, Web sites—you can't do your job without? We surveyed event pros for their takes (and tips) on those daily necessities. Here's what they said.
"I rely heavily on SkyDrive and Dropbox to keep track of documents such as guest lists, permits, and certificates of insurance. Most of my events are larger-scale and at venues where I can't be tethered to a desk. With that in mind, I use Microsoft Surface Pro—computing power in a small tablet form with USB drives to connect other devices.
I also use Mophie iPhone case and Powerbag; running an event from 5 a.m. until 3 a.m. requires a lot of energy. Since I can't be plugged in, I need to carry power with me. These devices are great to keep all of my devices ready and working. Urbanears ear buds are comfortable to wear, and have good sound especially while in only one ear, as I usually have a walkie talkie in the other ear."
—Jason W. Rocco, director, GoldSpot Marketing
"I can't live without the Super Planner app. Use it all the time to calculate meal spend for MedEd meetings."
—Susan Brooks Casey, owner, SKB Event Management
"As a global organizer, [I depend on my tools for] time management, simplified communication with staff, as well as maximizing budgets. On smartphones or tablets, tools like Chatter, Skype, WhatsApp, Viber, [iOS] Facetime, and Google Plus are very cost-effective and a great way to connect and communicate with internal staff as well as global suppliers around the world."
—Jeremy Luski, director of event operations and registration services, Breakbulk Events and Magazine
"Evernote, for collating and storing files and ideas related to themes, clients, seasons, and more."
—Louise Caldwell, founder, Eventmama
"A combo of Google Drive, Box, and Weebly microsites are essential to me for sharing info, budgets, and timelines with all of my stakeholders. Our sponsors, partners, and clients love the ease of transparency and clarity for the details as all of the info is available on any platform, be it mobile or otherwise. "
—Paul Gagnon, event coordinator, Timeraiser/Canadian Youth Business Foundation
"I find Hootsuite to be a fantastic tool to help me stay on top of social media."
—Michael Douglas, comedy magician