New App Measures Attendees' Emotions and Moods at Events
Find out how to gather real-time data on how your attendees feel rather than just what they think.
August 12, 2014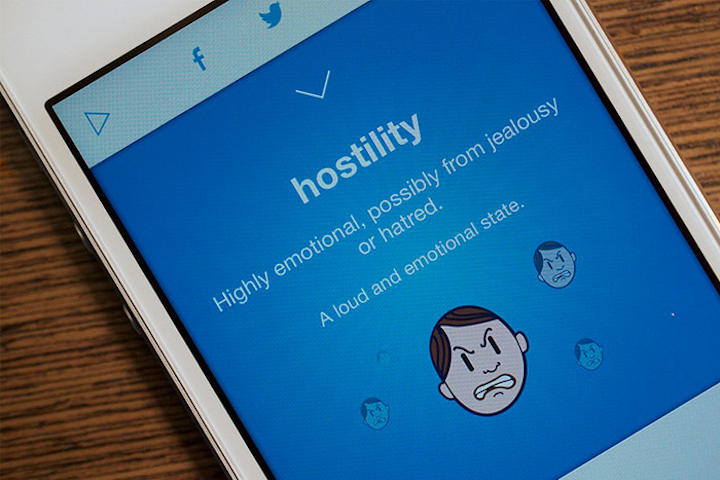 Photo: Courtesy of Beyond Verbal
Planners have a new option to gather feedback from attendees at their events. Beyond Verbal has patented technology that analyzes a person's tone of voice to determine his or her emotional state. The technology has been in development for nearly 20 years and has been primarily used in call centers to help companies determine the intent and interest of customers. In June, Beyond Verbal showed how it can be used at events by conducting a demonstration at IIeX, a market research conference with 700 attendees in Atlanta.
"It was really useful to understand the ebbs and flows of emotional states throughout the day," says Leonard Murphy, chief editor and principal consultant at GreenBook, which produces IIeX. "As event planners it made us step back and realize there were some things we could do structurally to the event to reinforce the positive and reduce the negative."
The voice analysis took place at various times during the three-day conference. Staff from Beyond Verbal asked attendees about their impressions of the event and recorded their comments using the company's mobile app, known as Moodies. With a minimum 20-second response, the app could instantly analyze the tone of voice to determine which of 11 moods it represented, such as fatigued, anxious, enthusiastic, or angry.
"We could see different emotional spikes of how people were reacting, and then correlate that," Murphy says. "For example, before lunch the more negative emotional states started to come to the surface as folks were getting tired and hungry. But after breaks and early in the morning and at the end of the day, they were more enthused."
The app can also be used self-service, and organizers encouraged attendees to download it and record comments on their own to be analyzed. Murphy says it allowed planners to learn what was happening in real time without a survey. Organizers gathered 1,500 voice segments totaling three hours of recordings during the event. They displayed the results on a large screen and on a website. The data can also be shared through social networks and email.
The Moodies app provides just a sample of the comprehensive Beyond Verbal capabilities to extract, decode, and measure mood, attitudes, and personalities to create what it calls Emotions Analytics. The technology has been tested on more than 100,000 people around the world, and Beyond Verbal C.E.O. Yuval Mor said it produces accurate results across various languages and cultures.
In addition to using the system to determine attendees' mood about an event or individual sessions, the app can be used by speakers to analyze their voice during their presentations, which can help them determine if they are conveying the right mood. The Moodies app is available for iPhone and Android. Beyond Verbal can also integrate the technology into an event app.
Featured Venues/Suppliers: