Watch This Interactive 3-D Dinner Come to Life
"Le Petit Chef" at the CIA at Copia gives new meaning to the concept of dinner and a show.
December 18, 2019
Photo: Bob McClenahan Photography
Earlier this year, Napa's the CIA at Copia, which is founded and operated by the Culinary Institute of America, debuted the interactive 3-D dinner show, called "Le Petit Chef," in collaboration with Belgium-based artistic collective Skullmapping and presented by TableMation. The CIA at Copia is the first venue on the West Coast, and only the second venue in the U.S., to house the experience. The two-hour experience uses 3-D technology to tell the story of the world's smallest chef following the route of Marco Polo, and it is accompanied by a six-course menu designed by CIA-trained chefs. The dishes incorporate spices found along Marco Polo's route with a Napa Valley twist and include coconut-curry shrimp, roasted duck in red bean paste, and a saffron-cardamom rice pudding. Diners can book the experience for Thursday, Friday, or Saturday at 6 p.m. Tickets are $140 per person or $190 per person with wine pairings. Groups can rent out the experience, with pricing per person the same as an individual booking.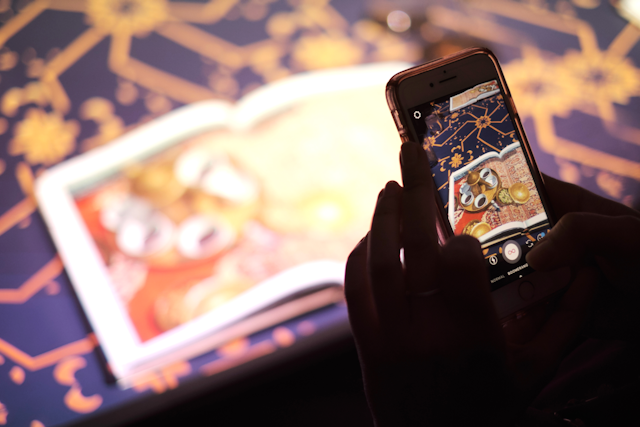 Guests dine on a spice trail-inspired six-course dinner prepared by the venue's team of CIA chefs.Photo: Bob McClenahan Photography
Get a sneak peek of the dining experience below:
This story appeared in BizBash's Fall 2019 issue.