Coachella Marketing Blitz: New Brands Shake Up Party Landscape
April 18, 2011
Goldenvoice's sold-out Coachella Valley Music and Arts Festival wrapped its annual bash in Indio on Sunday, and also packing up and heading out are the brands that each year piggyback on the festival's attendee draw, with products and logos galore. This year's landscape of unaffiliated events represented a shake-up from past years, with new brands staking their claim or growing their former presence, while old standbys parted ways.
Desert rookies included what might have been considered a surprising mix of hosts, including British luxury fashion brand Mulberry at the Parker Palm Springs. Returnees included the Ace Hotel, which kicked things off on Thursday, and early adopter Filter, which hosted the biggest version to date of its ninth annual program.
Among the other newcomers was Belvedere, which introduced the Belve Music Lounge, a retreat and media hub at a private residence. Although the brand has sponsored other events for the past five years, this was the first time it hosted an event with its own name on the door. "One of Belvedere's main communication platforms is music; therefore, it makes sense to support one of the largest music festivals of the year. Coachella continues to grow, not only in terms of influencers who support it but also in the attraction of talent and celebrities," said Belvedere senior brand manager Tony Fair. "The festivalgoer is fun, edgy, and exciting, qualities completely on-brand with Belvedere. And the festival is in close proximity to L.A., one of Belvedere's top markets. We want to continue our communication to the Southern California crowd, the music-lovers crowd, and the Coachella generation."
Among the returnees was the Armani Exchange and 944 Neon Carnival, a post-show, late-night party on Saturday at an airplane hangar at Tradition Aviation, a few dusty miles away from the festival grounds—an event now in its second year that has become one of the weekend's hottest tickets, as well as the most visual and largest. Brent Bolthouse handled the event's production, which—in addition to a jostling throng of attendees flooding the check-in area well into the morning hours—this year offered more rides, games, and product giveaways, including the brand's new Solar Remix sunglasses, which served as prizes for winners of carnival-style games. There was a Ferris wheel, a giant slide, and bumper cars, as well as snow cones and cotton candy. Case-Mate snapped guests' mugs for customized phone cases in a high-tech twist on a photo booth.

"A good event takes years to build. It's naive of a brand to assume that a one-off will gain them all that they are looking to achieve. In our second year at the festival, both 944 and Armani Exchange are able to leverage the brand equity, name recognition, and reputation of an established event," said 944's Marc Lotenberg. "Coachella is the West Coast's marquee music event. Everyone is there to have fun and lets down their guard, celebrities and civilians alike. It's the perfect environment to establish a brand's presence, when everyone is at their most relaxed and happy."
Citing a similar theory, Lacoste was back again this year, hosting a coveted weekend-long pool party for 500 to 600 guests per day along with newcomer HTC. There were toy speedboat races on the property's lake, a dunk tank, food from the Grill 'Em All and Don Chow Tacos food trucks from L.A., Patrón ice pops, fashion shoots with Spin.com, sunscreen samples from Kiehl's, and plenty of giveaways. Celebrity gossip blog Just Jared was tweeting poolside, part of a significant social media push. The event again supported the Voice Project, hosting recorded statement sessions on site for talent in support of the foundation. Made With Elastic, formerly MMA, produced.

"Last year the brand really resonated with the demographic, so we came back bigger," said Lacoste's New York-based vice president of marketing, Emily Coppock. Lacoste used the Coachella platform in 2010 to launch its younger Lacoste Live brand, inspired in part by music and arts. "[The brand has] this great energy, perfect for the Coachella demographic, and we don't do anything as a one-off anyway. It's important for us to be consistent in terms of our strategy. It's such a great festival, definitely the people with the cool edge, the trendsetters, the indie rockers, a good mix. And the environment is outside, in the sun. Lacoste is a summer brand, colorful, optimistic, fun, so it fits us well." Coppock explained that Lacoste measured ROI through PR value last year, and results were strong. This year, the team added pre- and post-event retail activations in order to measure traffic to the stores.
Capitalizing perhaps on a different, more democratic crowd—including a slew of non-festival-ticket holders—were events like Oasis Beach Club, from House of Hype, All Points Worldwide, and Night Vision Entertainment. Held at an eight-plus-acre estate with a lake close to the festival grounds, the event offered three days of DJs and parties, and was open to the (adequately connected and monied) public, starting at $150. There, the name of the game was brands galore.
Guests could stop by the G by Guess style lounge, check out BlackBerry's latest 4G Playbook tablet, grab a snack in Oxygen's pop-up sweets boutique promoting The World According to Paris, or hang out in a pop-up nightclub in the property's private airplane hangar from the new Cosmopolitan of Las Vegas, which is on an event marketing spree. They could also pop into a photo booth from GiltCity.com, which had offered packages to Coachella beginning at $975. A live streaming Webcast was available through Dipdive.com. Sponsors had QR codes through which guests could instantly access photos and giveaways, and interact with social media.

The proliferation of events on the scene has not gone unnoticed among longtime hosts. "With all these celebrity parties popping up, we felt it was important to do a real event that catered to people who love music, not a party where people just want to wear bikinis," said Filter's Alan Miller. "It's nice that there's something for everyone. It's just that who's-who scene is contradictory to what indie music and music festivals are all about."
Sitting out altogether this year were Levi's, as well as Anthem magazine, whose annual booze- and pool-toy-filled party had built a significant reputation. Anthem's Andreas Herr summed it up: "We decided shortly after last year's event that we would retire the legendary party after seven years. We went out on top, and it was time."
Photo: BizBash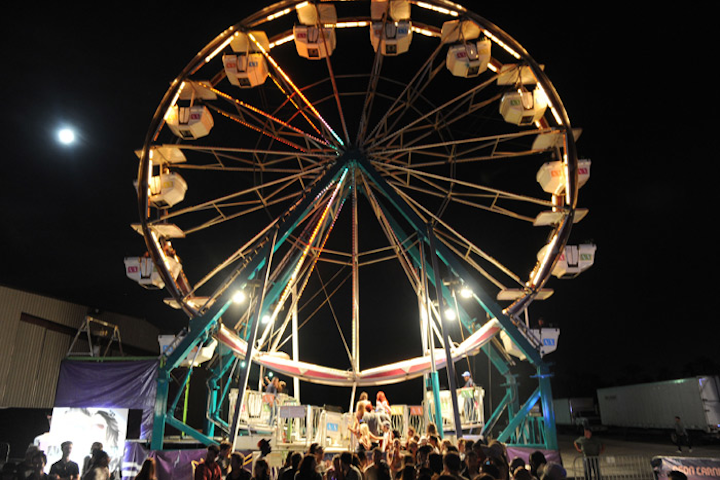 Photo: Seth Browarnik/WorldRedEye.com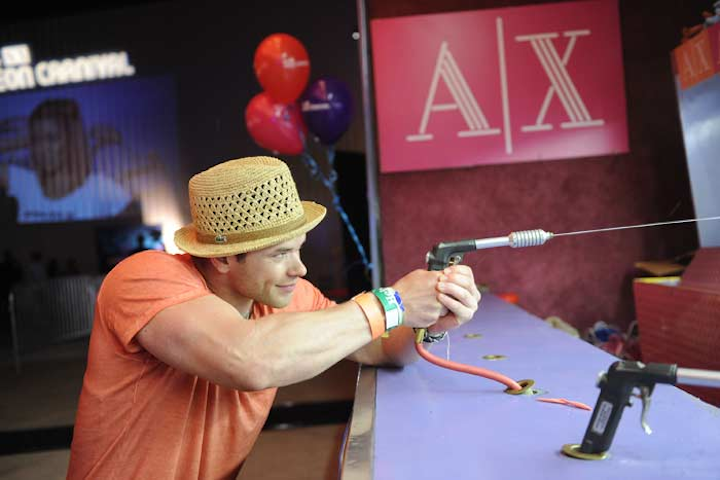 Photo: Seth Browarnik/WorldRedEye.com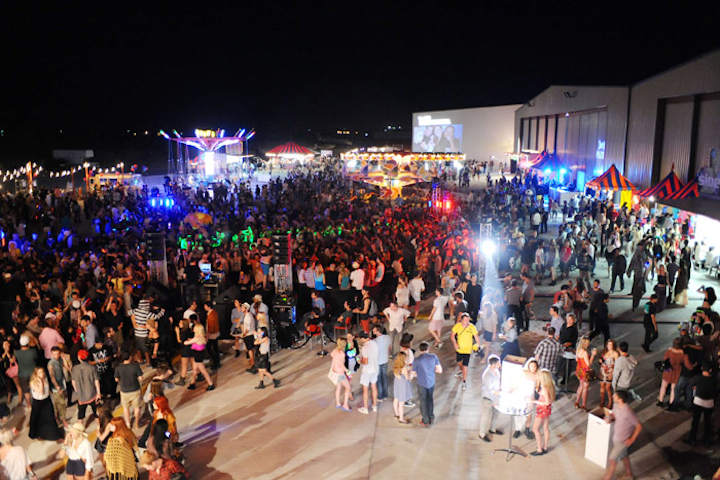 Photo: Seth Browarnik/WorldRedEye.com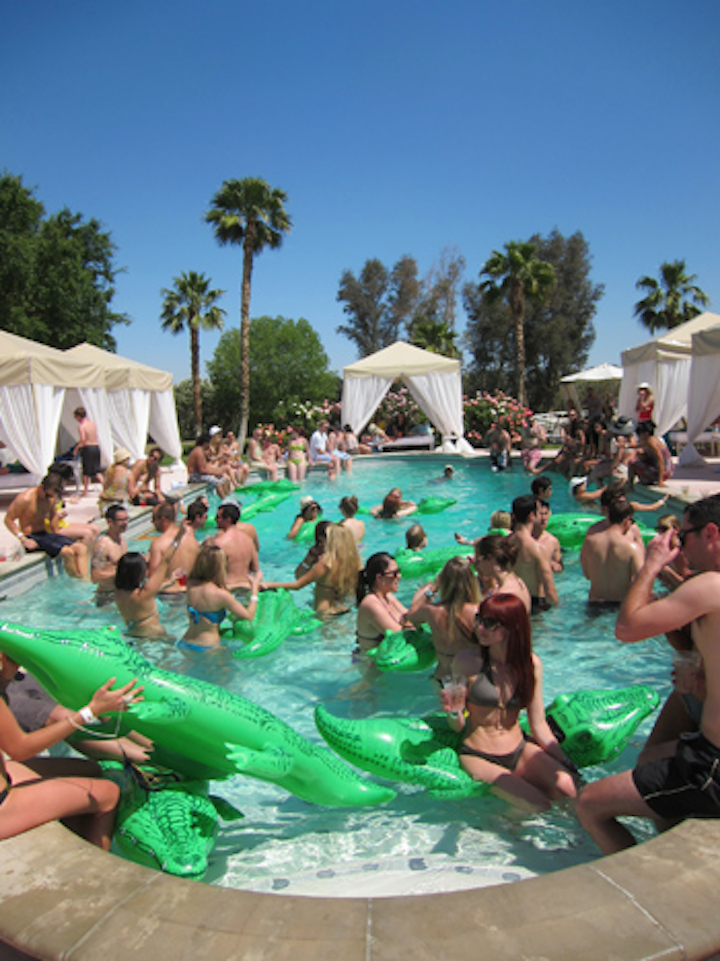 Photo: BizBash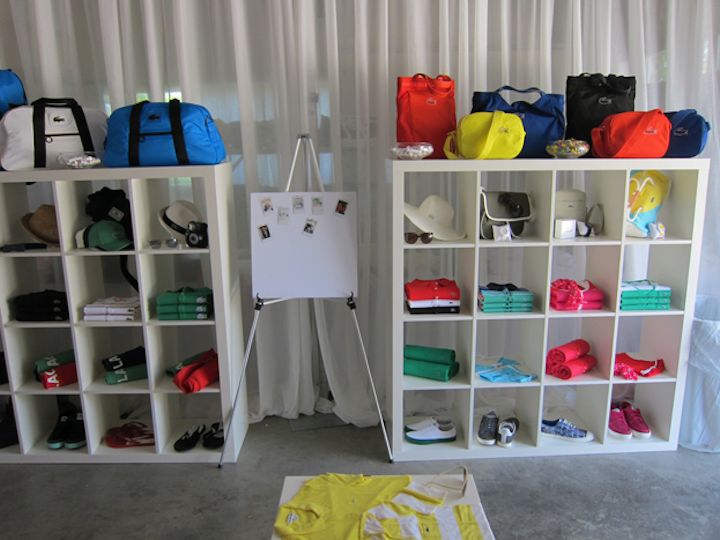 Photo: BizBash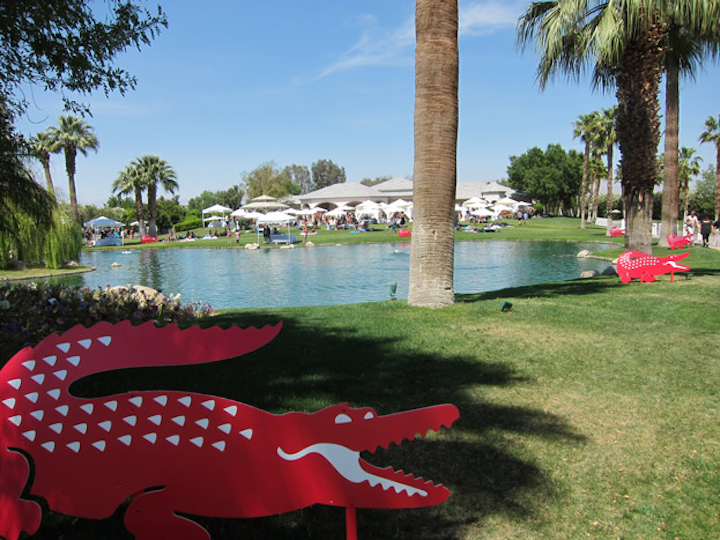 Photo: BizBash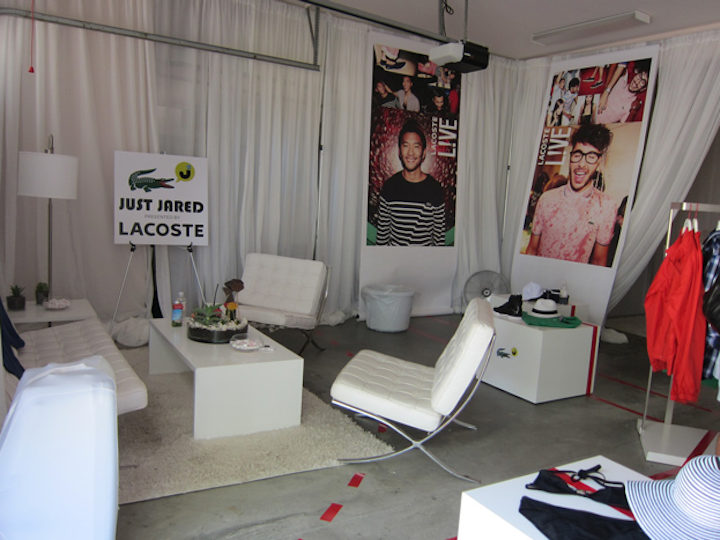 Photo: BizBash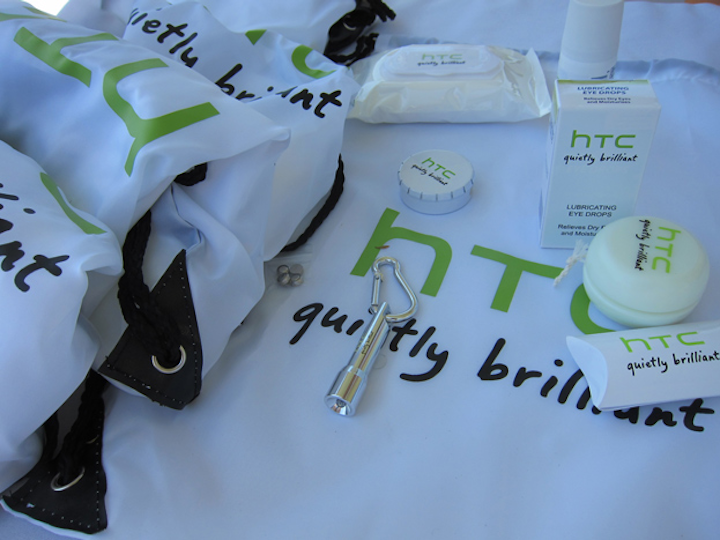 Photo: BizBash
Photo: BizBash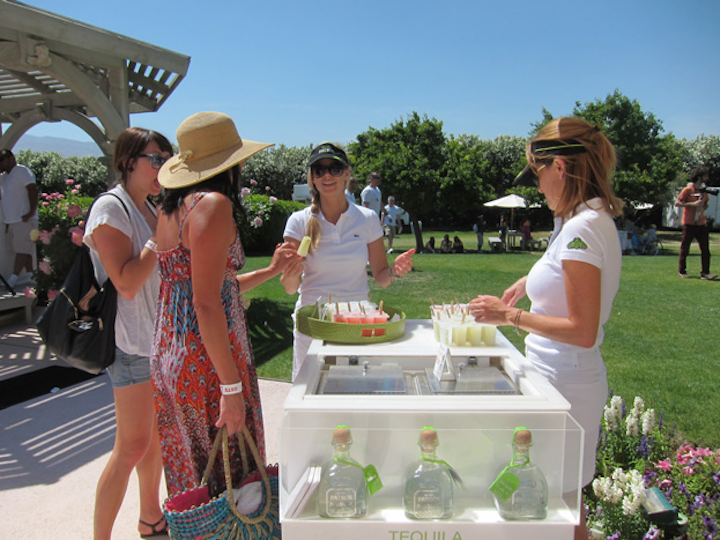 Photo: BizBash
Photo: Courtesy of Filter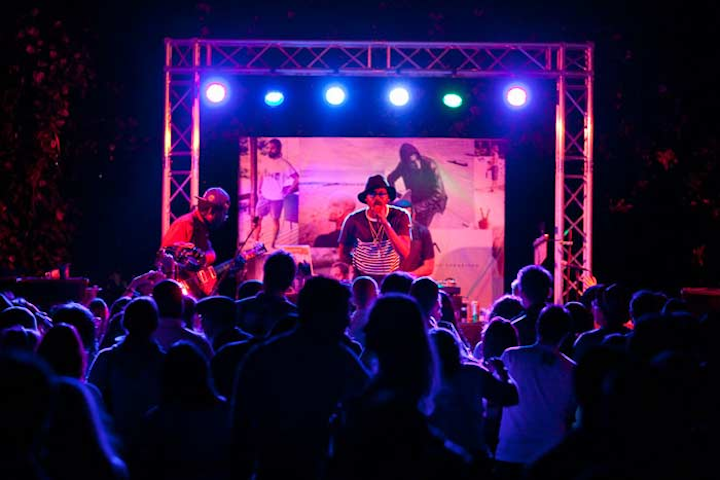 Photo: Courtesy of Filter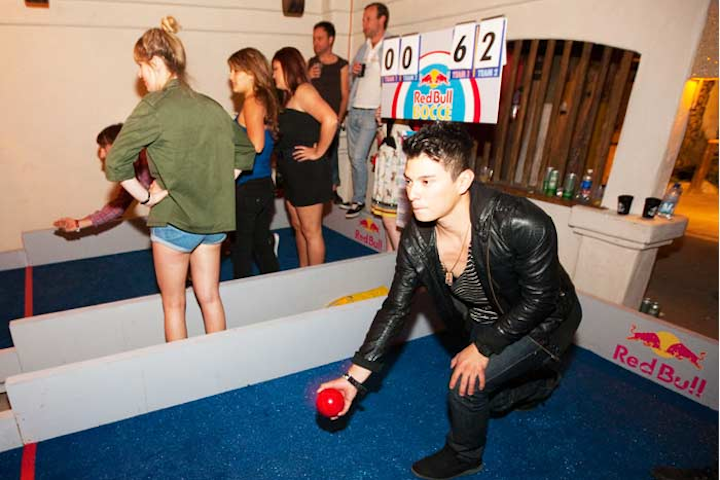 Photo: Courtesy of Filter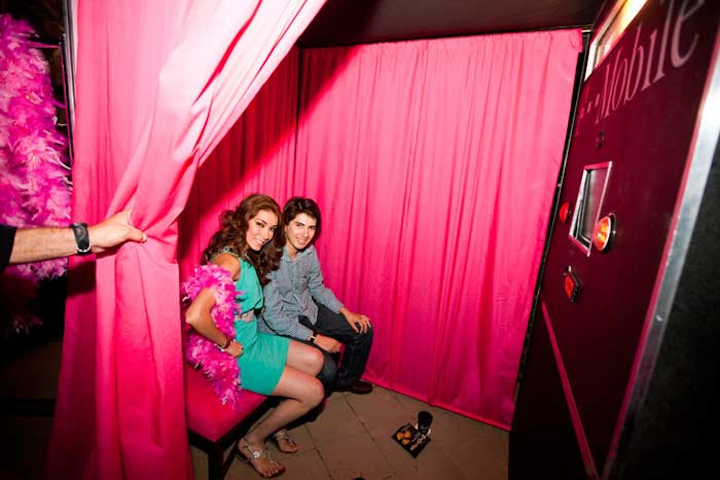 Photo: Courtesy of Filter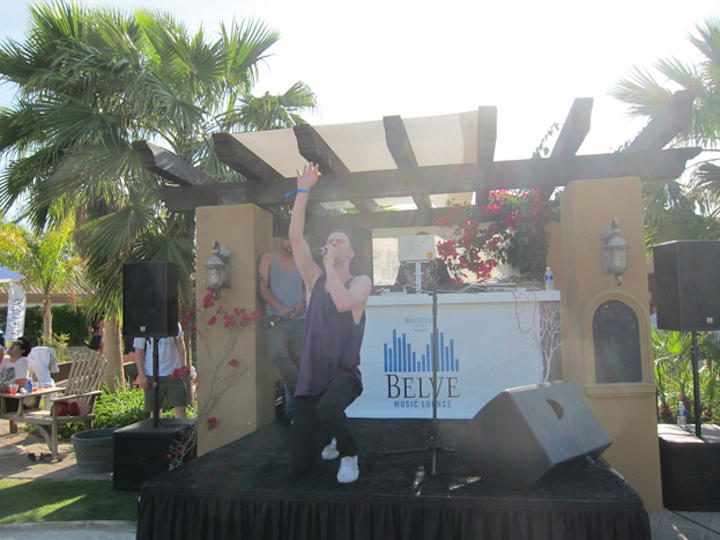 Photo: BizBash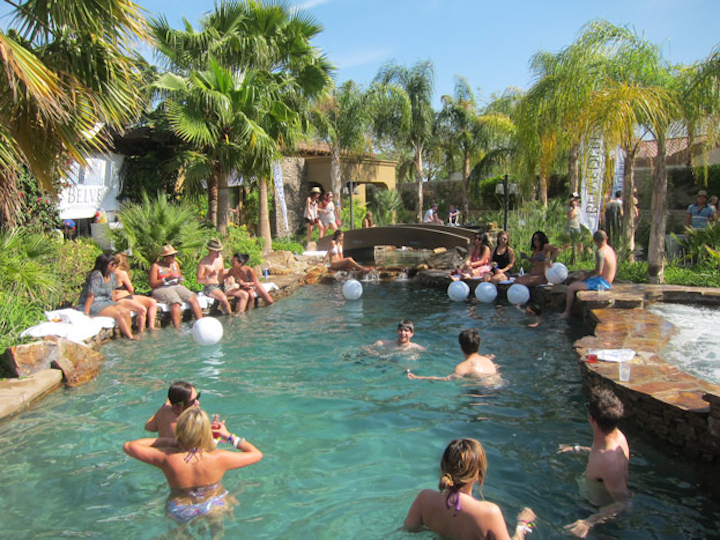 Photo: BizBash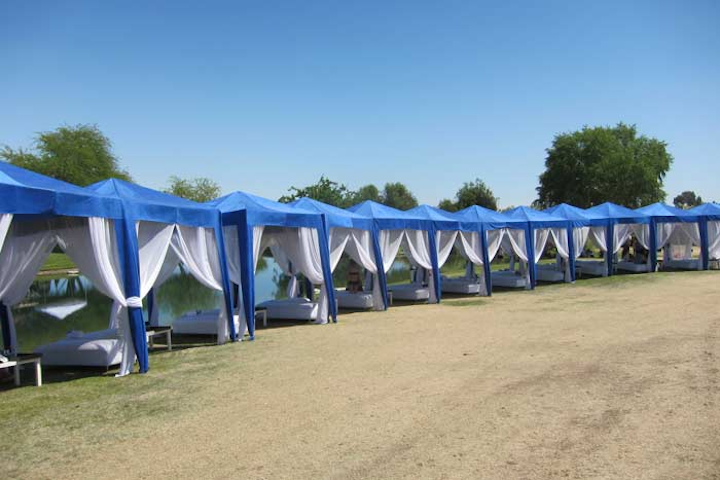 Photo: BizBash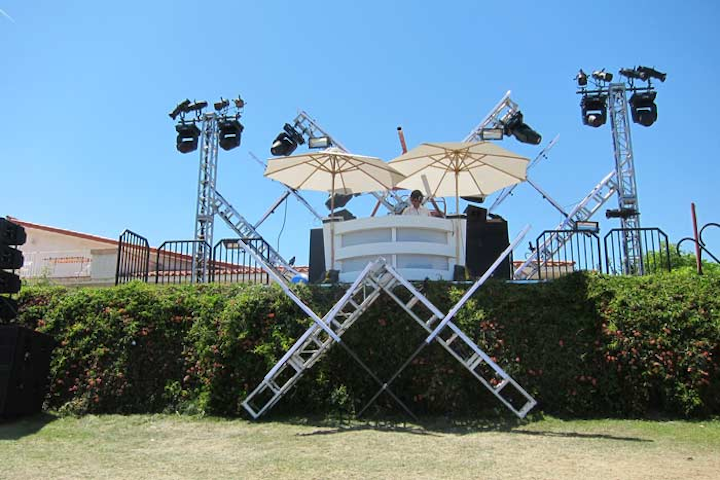 Photo: BizBash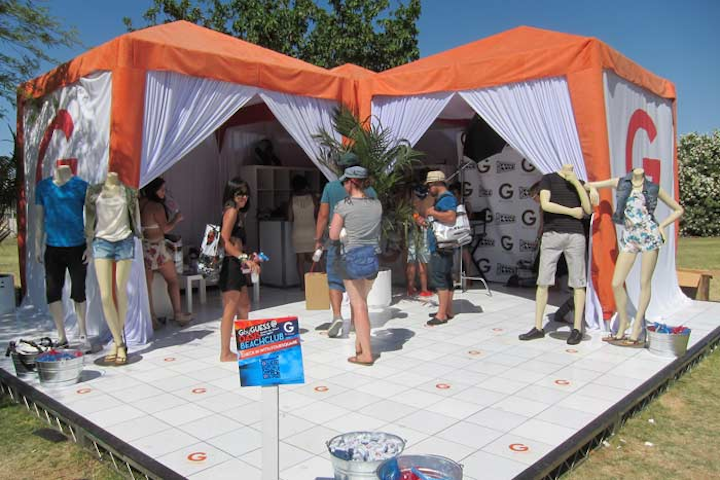 Photo: BizBash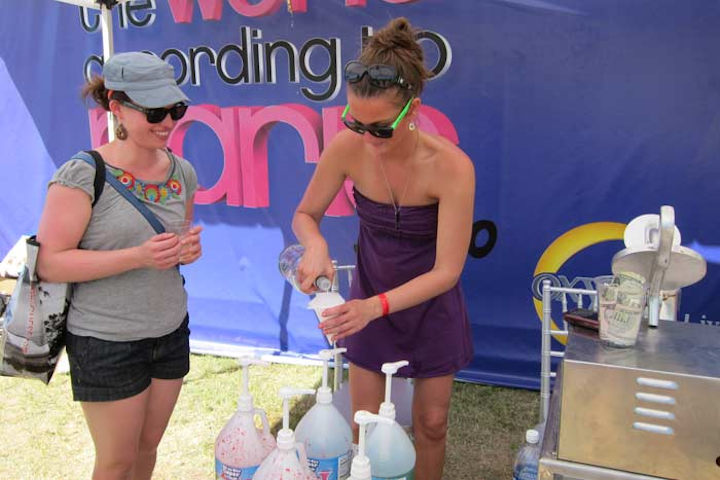 Photo: BizBash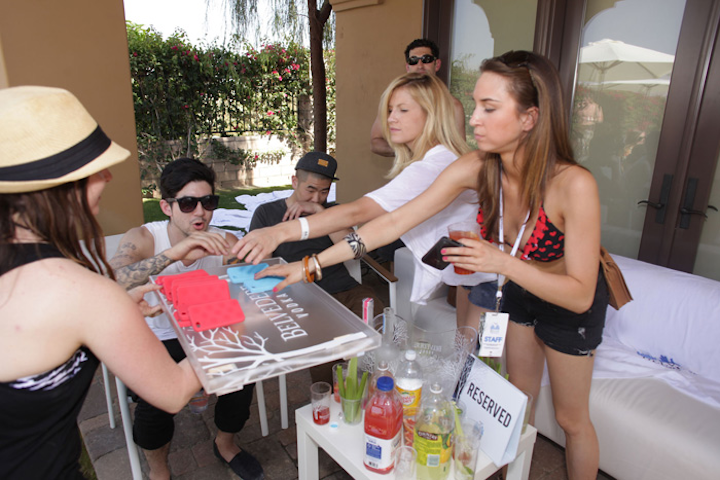 Photo: Courtesy of Case-Mate
Photo: BizBash
Featured Venues/Suppliers: