Developed in France, Datakalab is an A.I. facial recognition technology that analyzes attendees' expressions and emotions during an event via cameras installed on stage. The cameras scan the crowd, capturing and measuring the changes in the audience's facial movements that might not be visible to the naked eye. The software analyzes those emotions using neuroscientific data points and provides insights into which subject matters resonated with them compared to those that lost their focus or diverted their attention.
Attendees can also be outfitted with the company's Connected Bracelets, which measure physiological changes like heart rate variances and body temperature for more bio-feedback. In addition to or in lieu of post-event surveys, companies can then use this event feedback to improve audience engagement. Miami-based Vibe Agency is the licensed distributor of the technology in the United States.
This story appeared in the Fall 2018 issue of BizBash.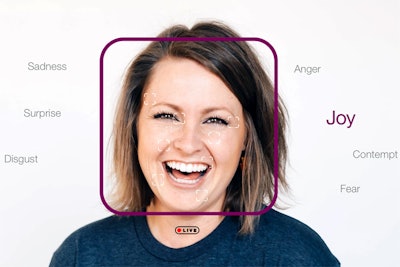 Photo: Courtesy of DATAKALAB