BizBash West Event Style Awards Winners Include Emmy and Oscar Balls, MTV VMAs
June 15, 2011
The Governors Balls following the Emmys and Oscars, MOCA, and the Cosmopolitan of Las Vegas were among the winners of the 2011 BizBash West Event Style Awards, announced on Tuesday at a ceremony following our annual expo at the Pasadena Convention Center. Here's a look at the winning work.
Best Overall Catering at an Event
Primetime Emmys Governors Ball
Submitted by Patina Restaurant Group
Patina chef and founder Joachim Splichal created a seasonally inspired three-course menu that included a summer vegetable salad, rack of lamb, and salmon ratatouille, topped with a chewy fudge brownie for dessert. The team of 13 executive chefs, 180 cooks, and 1,200 staff members fed 3,600 guests at what is billed as the largest seated dinner in North America.
Best Corporation or Association Event Concept (Budget Over $50,000)
Emmy Awards Governors Ball
Submitted by Sequoia Productions
The ball transformed the cavernous meeting hall of the L.A. Convention Center with a celestial look inspired by the zodiac. Starry draperies surrounded the room, glowing globes of the zodiac illuminated the dance floor and accented the room, and suspended stars hung above. The centerpiece was a custom-made, 60-foot-wide circular platform with a revolving bandstand and center pillar.

Best Corporation or Association Event Concept (Budget Under $50,000)
Fox Winter Television Critics Association Event
Submitted by Russell Harris Event Group
For this evening, Italian venue Villa Sorriso was transformed into an icy-looking space. The team covered the entire patio in silvery blue and swagged existing cabanas in white satin, using frosty blue and white lighting to create interview areas. Modular white leather furniture and twinkle-light-wrapped trees contributed to the look.

Best Entertainment Program
University of Southern California's "A Midsummer Night's Gala" for the Retirement of President Steven Sample
Submitted by University of Southern California, Cultural Relations and University Events
This music-filled evening commenced with a performance by the U.S.C. Jazz Ensemble, and after an alfresco reception, a trumpet fanfare called guests to dinner. Next, guests found the International Plaza transformed into a performance venue. Amid fireworks, trumpeters from balconies heralded the dedication of Steven and Kathryn Sample Hall, and the 100-piece Trojan marching band descended stairs in a sea of confetti.

Best Green Initiative for an Event
Bay Area Maker Faire D.I.Y. Festival
Submitted by Maker Faire
Maker Faire heavily promoted the use of alternative transportation and offered bike valet service that parked more than 1,300 bikes over the two-day event. A bike scout tested various routes prior to the event to ensure proper and easy navigation and directions. Make Faire used Green Mary, whose team made sure the event produced as little trash as possible.

Best Invitation Design
The Cosmopolitan of Las Vegas Grand Opening
Submitted by RedBliss
The invitation was designed to highlight the modern interiors of the new hotel and included a multibeveled mirror mimicking the columns in the casino. Luxe textures included silk, velvet, foil, and glitter, and the invitation was delivered in silver boxes with a signature Cosmopolitan pattern detail accented in purple foil. Guests were asked to reply via an online form to allow full customization of their experience.

Best Lighting Design
Fashion Institute of Design & Merchandising Debut Runway Show
Submitted by Images by Lighting
Throughout the evening, Images by Lighting married video with runway fashion. Every moment was choreographed with video and movement, matched to each segment in color temperature and style, all done through lighting techniques. More than 40 different lighting looks transitioned throughout the production, in addition to the video segments that provided branding, texture, and information.

Best New Product
BidPal
Submitted by BidPal Network
BidPal Network is a handheld bidding device company that wirelessly automates the bidding process and auction wrap-up. Guests receive a handheld device preloaded with auction items, allowing them to bid from anywhere during the event. The iPod Touch device alerts guests when they've been outbid. Organizations that use BidPal report, on average, three times more bids per item and an increase in funds raised.

Best New Venue
Meet Las Vegas
Submitted by Meet Las Vegas
This three-story, 30,000-square-foot venue with an outdoor pavilion holds 2,000 people. It has customizable interior and exterior lighting, and multiple entry points for loading in and out. Walls and floors are a blank canvas that clients can easily and quickly customize. There are multiple rigging points, as well as digital signage displays and exterior banners.
Best Nonprofit Event Concept
"The Artist's Museum Happening" Museum of Contemporary Art Gala
Submitted by Bounce
Envisioned by local artist Doug Aitken to capture the living element absent from a traditional gala, the Happening was an immersive event where everything from the decor to the entertainment to the food was an expression of local arts and ideas. The event brought in more than $3 million while celebrating arts in California.

Best Overall Event Decor (Budget Over $50,000)
Academy Awards Governors Ball
Submitted by Sequoia Productions
This year's Governors Ball had a Streamline Moderne design, taking inspiration from the classic recessed lighting of Paul Williams, the sweeping, curved ceilings of Dorothy Draper, and the ambience of the Earl Carroll Club. Achieving the look were fiber-optic chandeliers, a curved dance floor reflecting the ceiling, and a tapered grand staircase.

Best Overall Event Decor (Budget Under $50,000)
Warner Brothers International Television Distribution L.A. Screenings
Submitted by Warner Brothers Studios
Hillary Harris and her Warner Brothers Special Events team created a fantastical garden-theme event centered on a major decor element, the dollar tree. Six whimsical trees made of vibrant colors and fabric looked as though they'd come straight from a Dr. Seuss book. Standing 15 feet tall and 9 to 12 feet in diameter, these giant decorative trees with round, colorful circles in the place of leaves were custom-created to work with a palette that included raspberry pink, kiwi green, and tiger lily orange.

Best PR Stunt or Guerrilla Marketing Campaign
Tron Pop-Up Shop
Submitted by Abel McCallister Designs
This pop-up from Disney Consumer Products at Royal/T coincided with the theatrical release of Tron: Legacy during the holiday shopping season. Inspired by the world of the movie, the shop's design consisted of clean lines and curves, and open spaces illuminated with natural and artificial light including floating acrylic shelves with seamless lighting, giving it a modern, digital look and feel. The shop garnered more than 120 million media impressions.

Best Staging and Set Design
MTV Video Music Awards
Submitted by Moss Inc.
The stage was a massive, swooping, towering design inspired by the sleek midcentury modern architecture of Saarinen and Eames. It stretched 70 feet out into the theater seats, making it feel like the audience was practically onstage. The set was constructed by Moss Inc. and required more than 2,600 seats to be removed from the Nokia Theatre to accommodate its large scale.

Best Use of Technology
Los Angeles County Museum of Art's Resnick Pavilion Gala Opening
Submitted by Brite Ideas and Megavision Arts
The new space opened with a masquerade gala for 1,000 guests produced by J. Ben Bourgeois Productions in a giant tent, under which were seamless projections that rotated throughout the evening. The animated ceiling used projections from 24 high-powered digital projectors, blended together to create a seamless 130- by 130-foot overhead canvas. The same techniques painted full-motion moving scenery on the 130- by 35-foot fabric-covered tent walls.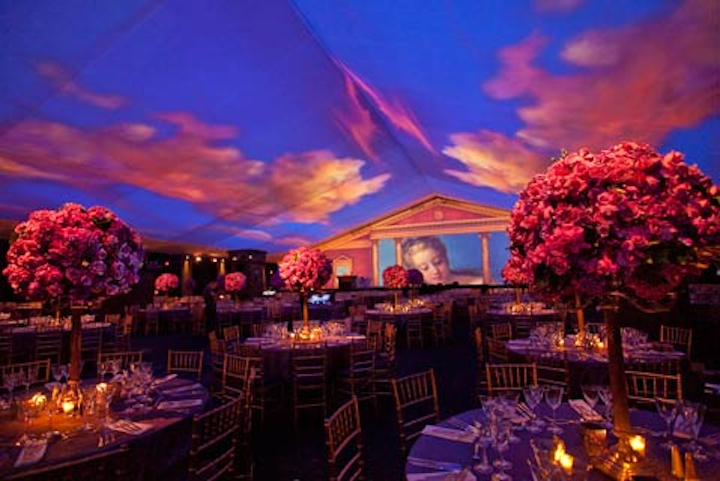 Photo: Courtesy of Megavision Arts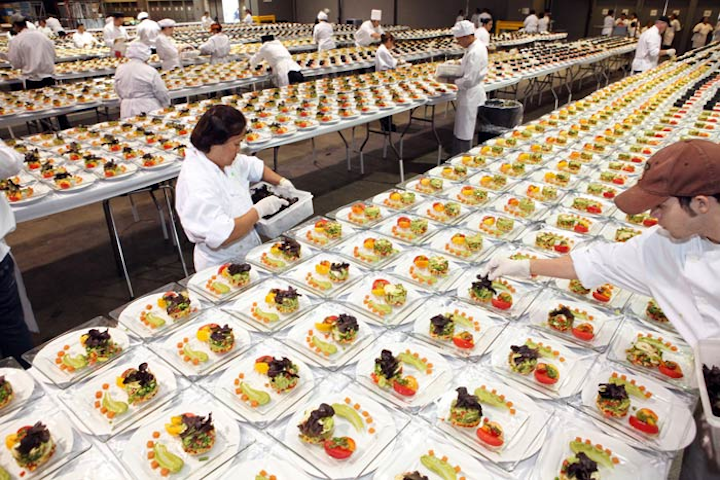 Photo: Courtesy of Patina Restaurant Group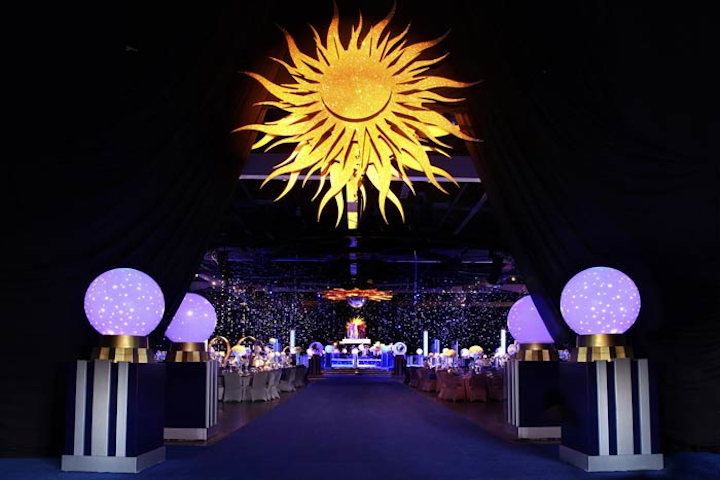 Photo: Nadine Froger Photography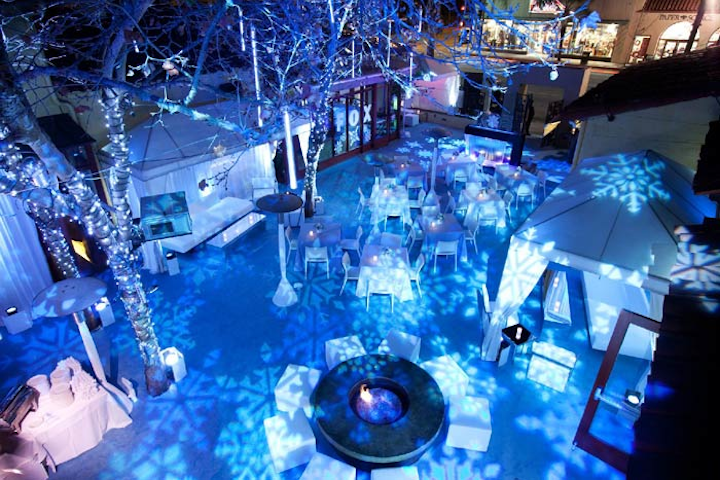 Photo: Dan Scott/American Image Gallery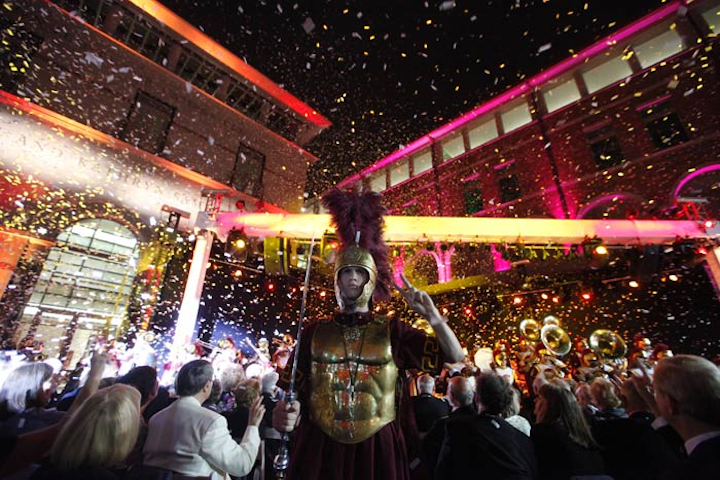 Photo: Steve Cohn/Steve Cohn Photography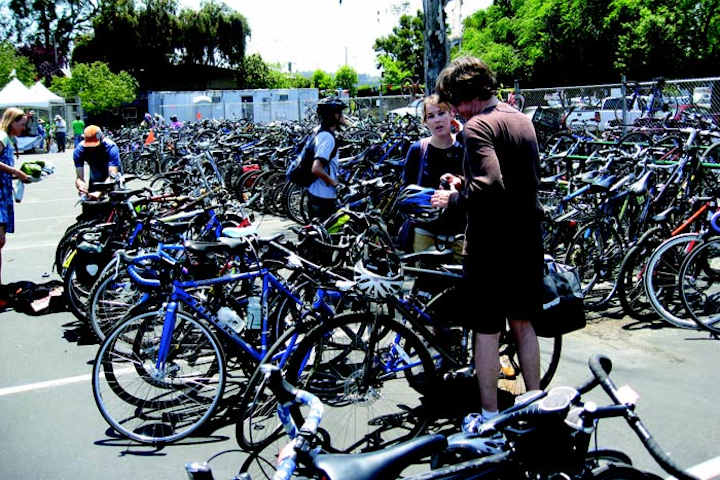 Photo: Courtesy of Maker Faire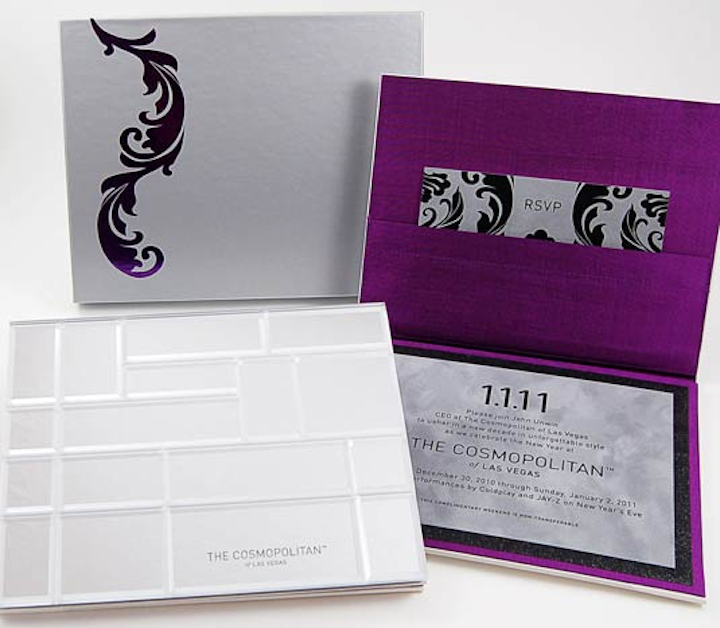 Photo: Courtesy of RedBliss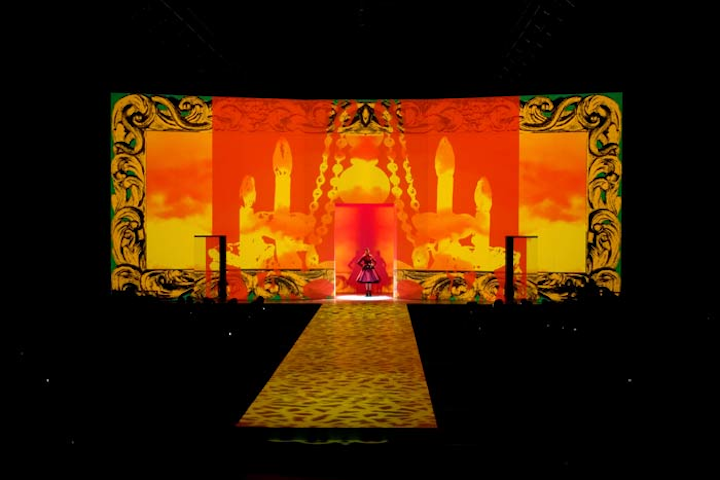 Photo: Bart Kresa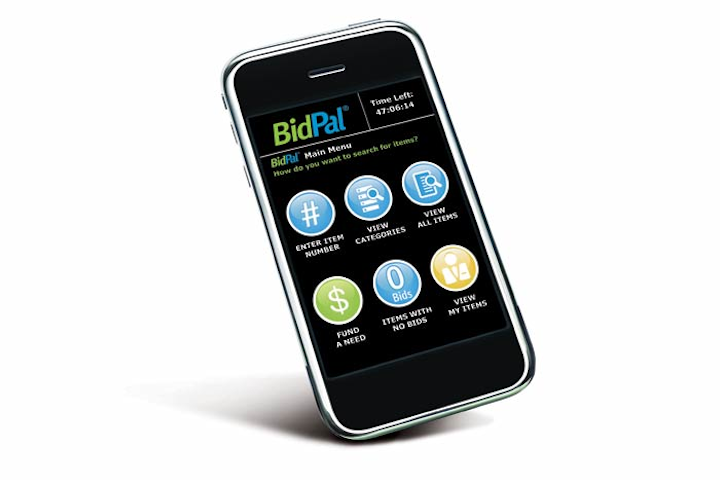 Photo: Courtesy of BidPal Network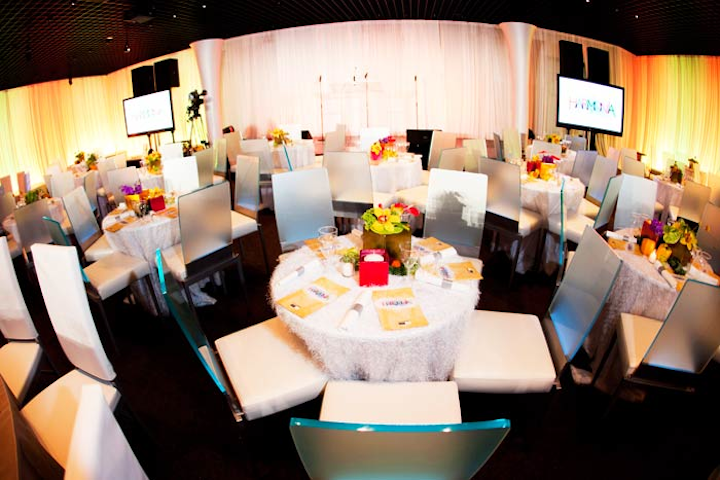 Photo: Courtesy of Meet Las Vegas
Photo: Nadine Froger Photography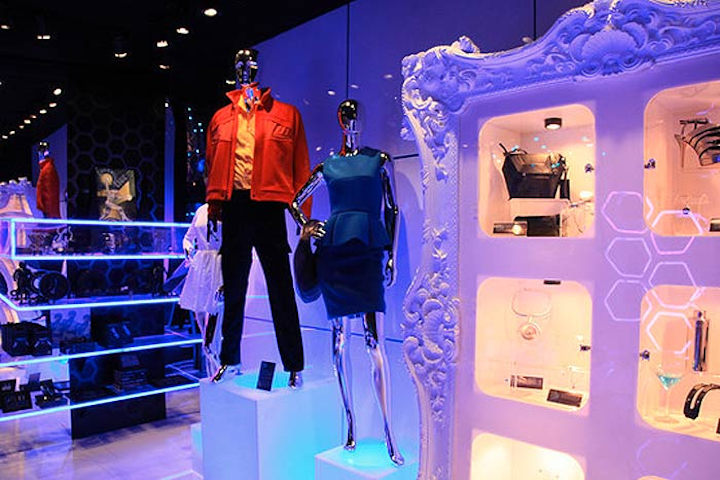 Photo: Disney/Courtesy of Abel McCallister Designs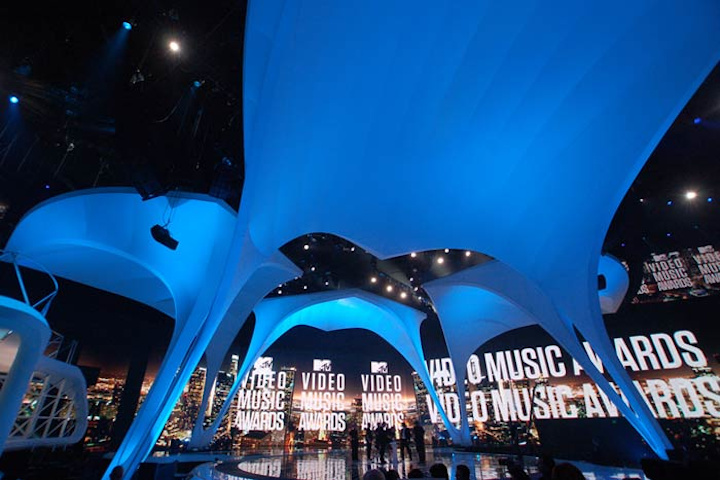 Photo: Courtesy of Moss Inc.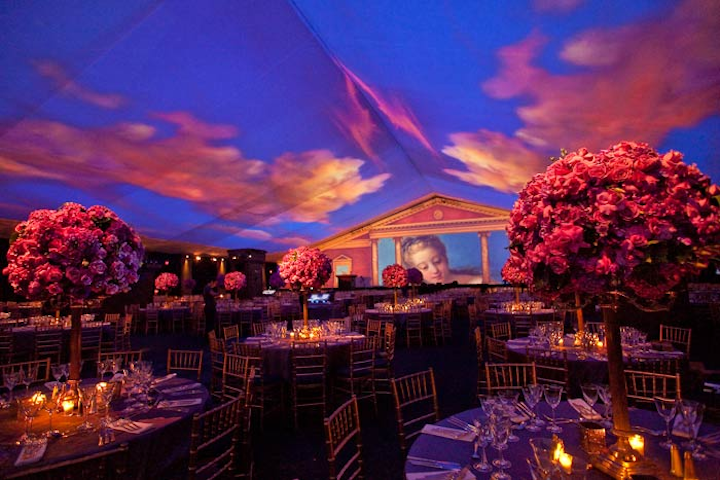 Photo: Courtesy of Megavision Arts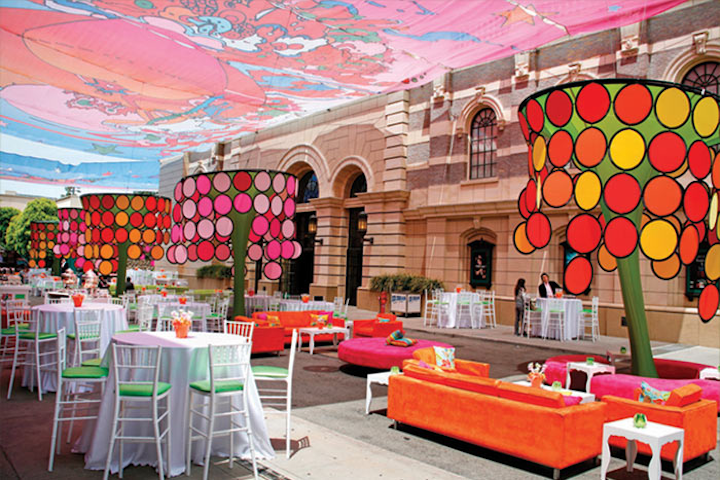 Photo: Courtesy of Warner Brothers Studios
Featured Venues/Suppliers: