SAG Awards Goes Glam With Deco-Inspired Decor
January 28, 2013
The Screen Actors Guild awards glittered at the Shrine last night, bringing its annual menagerie of boldface names and major media coverage. Event supervisor Andrea Wyn Schall of A Wynning Event organized the dinner with producer Kathy Connell, executive in charge of production Benn Fleishman, and the SAG awards committee. This year marked the 15th consecutive year Jeff Margolis Productions has produced the awards in association with Screen Actors Guild Awards L.L.C. More than 700 staff and crew members brought the event to life.
The team transformed the Shrine Auditorium entrance and the adjoining Exposition Center with a stage and decor meant as a contemporary interpretation of the Streamline Moderne style of the 1930s. That included design elements like a broken proscenium arch echoed by a broken frame surrounding an oversize screen, set against a field of fiber-optic stars upstage, on which the nominated performances and tributes were projected. On either side, vertical steel tubing evoked the organ pipes from vintage movie theaters, and 10-foot-tall award statues stood on platinum pedestals in front of them.
The setup required laying 15,872 square feet of red carpet in the arrivals area, edged by 585 linear feet of hedges. Some 300 fans packed into a three-row set of six-foot-high bleachers placed along an 180-foot section of the red carpet arrivals area. About 4,575 square feet of charcoal-silver shimmer fabric draped the interior Shrine entrance, and 15,000 square feet of black drape covered the showroom walls to create a neutral background and block sunlight. Above the stage a five-foot crystal empire chandelier was echoed by four smaller ones hung from the hall's ceiling.
After the formal show wrapped, guests moved to the People and Entertainment Industry Foundation official after-party just adjacent to the auditorium. Working with Time Inc.'s Cyd Wilson, Tony Schubert of Event Eleven designed and produced the affair for the fifth consecutive year with an overall look and feel Schubert described as "romantic" and "rich," evocative of the Deco era.
Drawing inspiration from the 1930s and 1940s, Event Eleven used soft antique white drapery, red roses, and two massive custom Deco chandeliers. Custom carpet inlays and wine-colored sofas and ottomans balanced the wall and ceiling design.
'People' and Entertainment Industry Foundation SAG Awards After-Party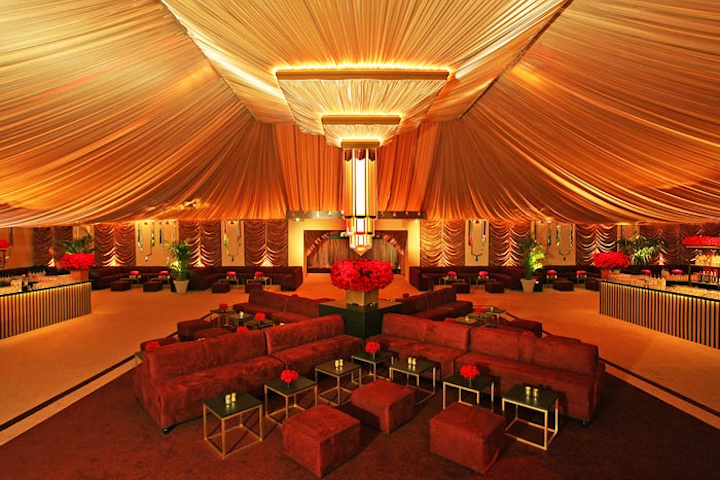 Photo: Nadine Froger Photography
Screen Actors Guild Awards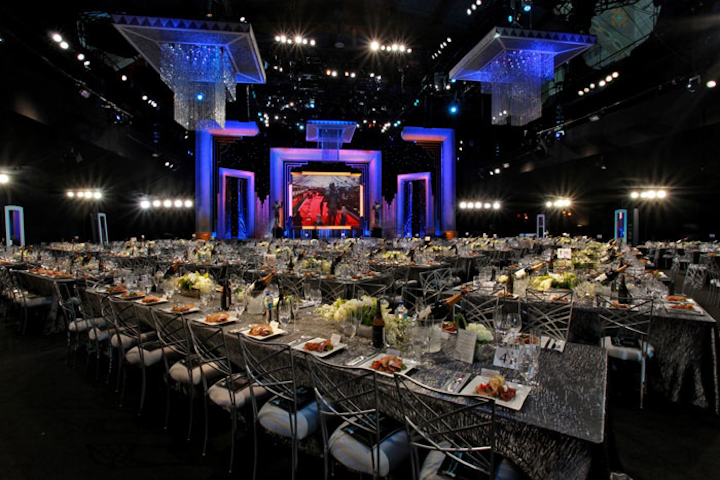 Photo: James Sequenzia
Screen Actors Guild Awards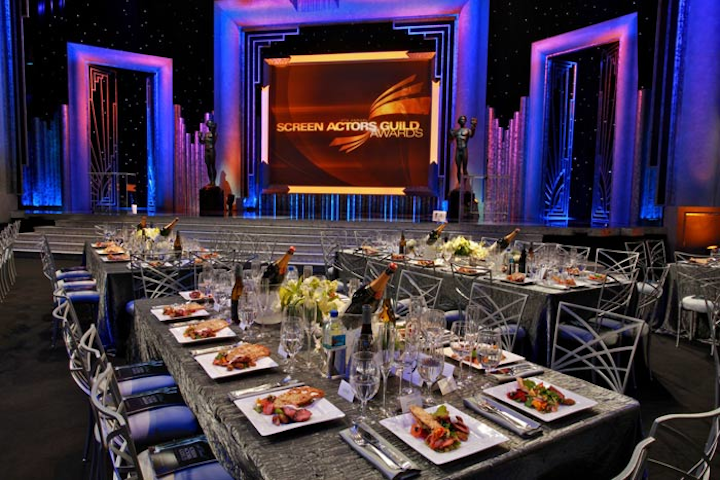 Photo: James Sequenzia
Screen Actors Guild Awards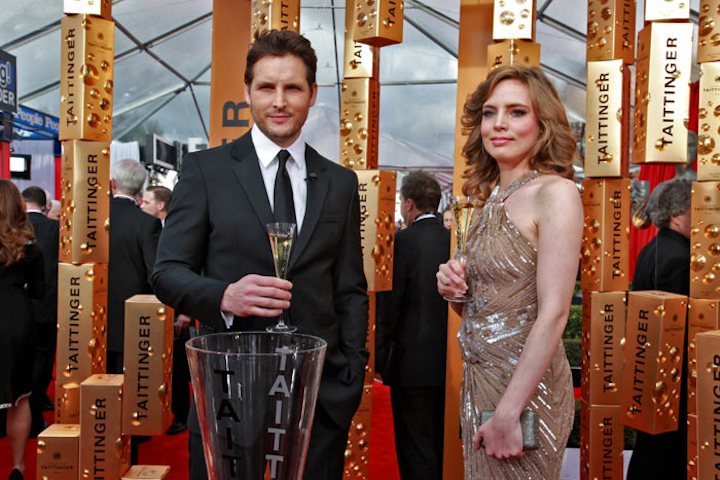 Photo: James Sequenzia
'People' and Entertainment Industry Foundation SAG Awards After-Party
Photo: Nadine Froger Photography
'People' and Entertainment Industry Foundation SAG Awards After-Party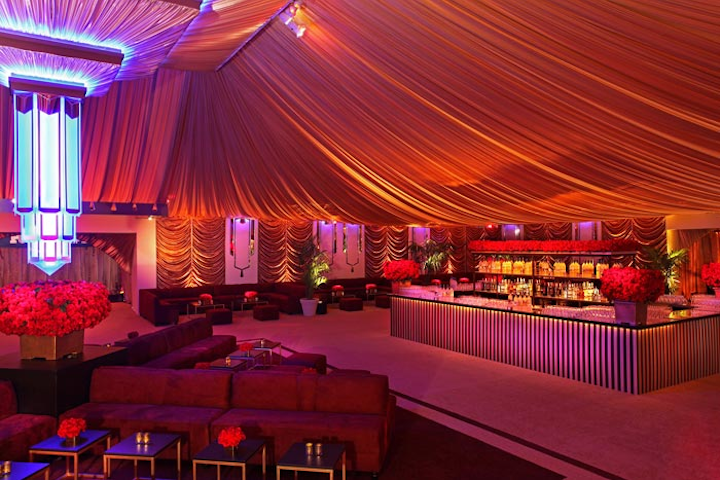 Photo: Nadine Froger Photography
'People' and Entertainment Industry Foundation SAG Awards After-Party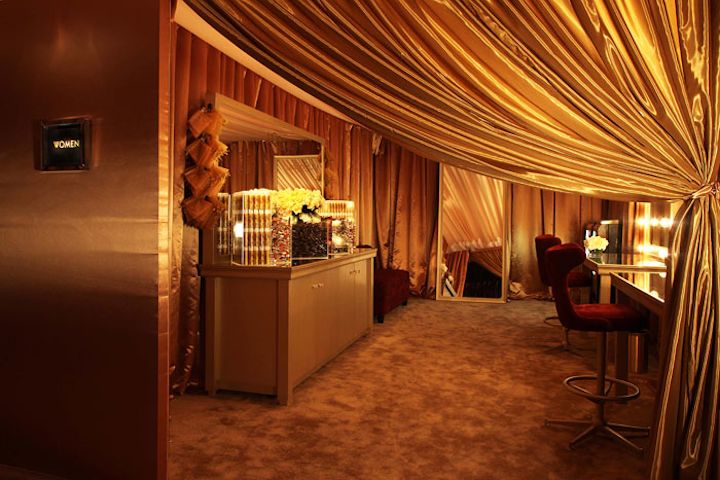 Photo: Nadine Froger Photography
'People' and Entertainment Industry Foundation SAG Awards After-Party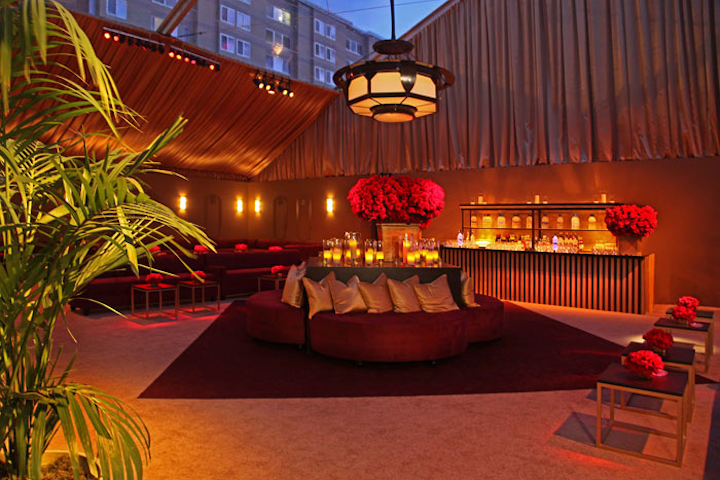 Photo: Nadine Froger Photography
'People' and Entertainment Industry Foundation SAG Awards After-Party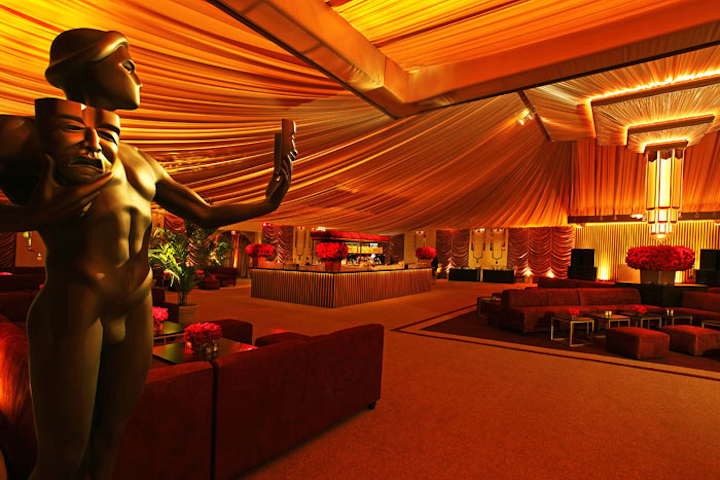 Photo: Nadine Froger Photography
Featured Venues/Suppliers: