Are Airstream Trailers the New Pop-Ups?
Benefit Cosmetics hit the road with a converted trailer to promote its brow-shaping services and beauty products.
May 1, 2014
On April 23 and 24, the "PrimpMobile"—Benefit Cosmetics' mobile Brow Bar—rolled through New York City, providing free brow arch services and makeup touch-ups from the company's aestheticians. Since Benefit has a retro, 1950s aesthetic, a converted Airstream trailer seemed like a natural fit and a fun way to bring the brand's Brow Bar experience on the road, said Michaella Solar-March, director of strategy and client services for TH Productions, which planned the Primp My Brows event.
The vintage aluminum vehicles offer up a kitschy alternative to stationary pop-up shops—but they aren't necessarily a joy ride. "They're not cheaper or easier than brick-and-mortar locations, with permitting, fabrication, staffing, and the transportation logistics to consider, but they're a fabulous way to bring a brand experience directly to consumers in fun, unexpected locations," said Solar-March. (The silver coaches are certainly popping up more and more, with brands like Dockers, Veuve Clicquot, and sunglass maker Costa using them as promotional platforms and even trade show booths.)
Because of the Airstream's curves, all the furniture pieces inside the trailer had to be custom-made by TC Fabrication. Plus, the decor and color scheme needed to mimic Benefit's Brow Bars, including the signature pink hue on the walls.
The makeshift spa won't just roam Manhattan. As part of the promotion, Benefit asked its fans to Instagram or upload a photo to benebrows.com of something about their cities that makes them laugh or smile, and tag it with #PrimpMyBrows, their city, and the brand's Twitter account, @BenefitCosmetics. Chicago scored the most photos, winning a visit from the PrimpMobile. "It was a really exciting way to bring the experience to another city as chosen by fans of the brand," Solar-March said.
Prior to the Benefit bus, TH Productions had developed a denim road trip for Madewell using an Airstream that was outfitted with styling stations and a hair-braiding bar and toured 13 cities.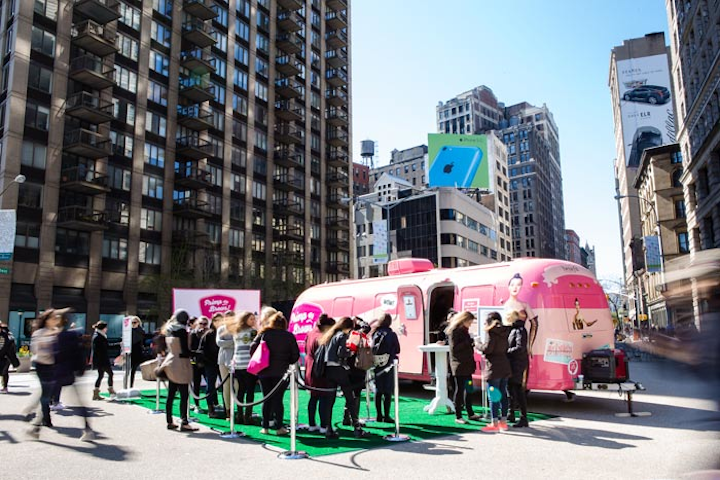 Photo: Patrick McLeod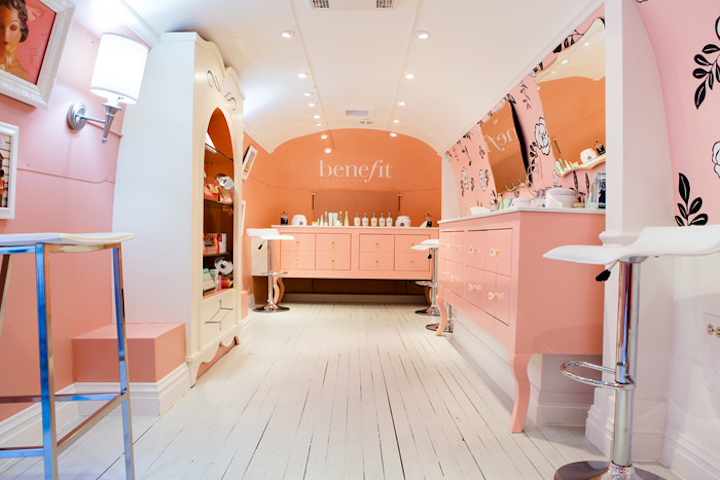 Photo: Patrick McLeod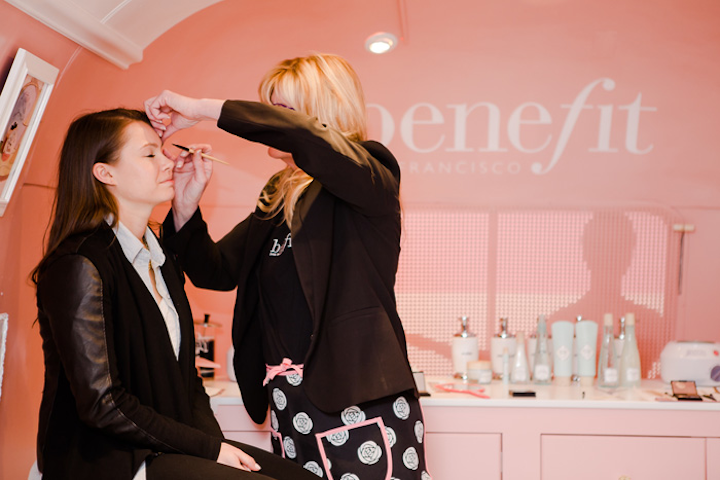 Photo: Patrick McLeod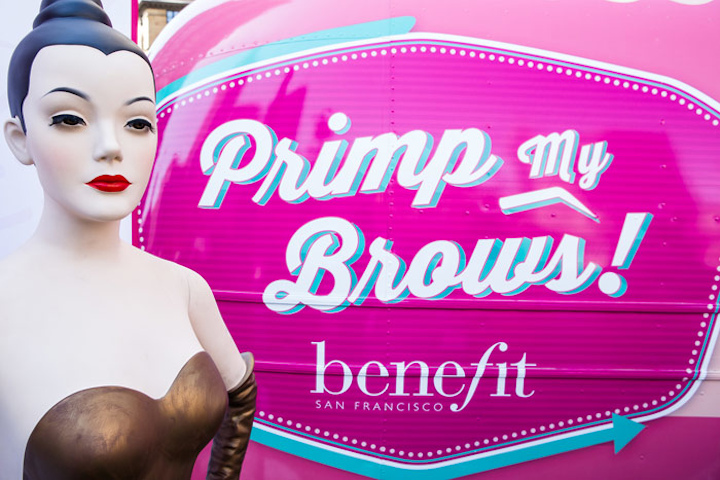 Photo: Patrick McLeod
Featured Venues/Suppliers: