Oscars 2015 Preview: a Sneak Peek at This Year's Governors Ball
This year's Academy Awards ball will draw its inspiration—and source its decor—from the academy's own cinematic archives.
February 4, 2015
This morning the Academy of Motion Picture Arts and Sciences unveiled the look for this year's Governors Ball, the A-list official after-party for 1,500 guests that takes place at the Ray Dolby Ballroom at Hollywood & Highland following the Academy Awards on February 22.
Overseen by Academy governor and ball chair Jeffrey Kurland and longtime producer Cheryl Cecchetto of Sequoia Productions, the event will this year take its inspiration—and much of its decor—from the Academy's own archives. To wit, the production team selected 3,000 photos and other pieces of archival material from the vast collections to be reworked as decor for the inviting party space.
Hundreds of photos from the archive will create a 9- by 13- by 30-foot 3-D structure. Smaller framed photos will appear throughout the space, as well, for an overall comforting, residential effect.
Cecchetto says that after 26 years behind the scenes, she's asked every year what she does to keep the event fresh—and this time the answer was clear. "What really sets it apart is the history," she says. "So many incredible archives."
Resource One's linens will be an opulent mix of textures and patterns, with glass beads, heavy fringe, faux fur borders, and other intricate accents. Mark's Garden will again create the floral decor in jewel tones like burgundy, eggplant, emerald green, and amber and flowers like orchids, calla lilies, hydrangea, roses, and succulents.
Wolfgang Puck along with chef Matt Bencivenga are again behind the menu for the event. More than 50 dishes will be served, including one-bite hors d'oeuvres and small-plate entrées. There will also be signature dishes such as smoked salmon and chocolate desserts shaped like Oscar statuettes. (Unused prepared food will go to L.A. Specialty Chefs to End Hunger.)
Diageo will offer its brands at the bar, including Sterling Vineyard wines, Johnny Walker, and Ketel One. Piper-Heidsieck will serve the official champagne.
Also at the preview, Marc Friedland Couture Communications showed off the golden envelopes that will bear the names of the winners at this year's big show.
Photo: Alesandra Dubin/BizBash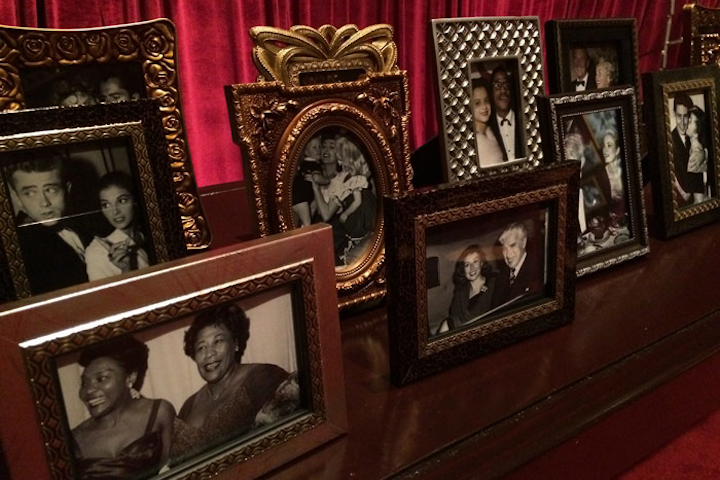 Photo: Alesandra Dubin/BizBash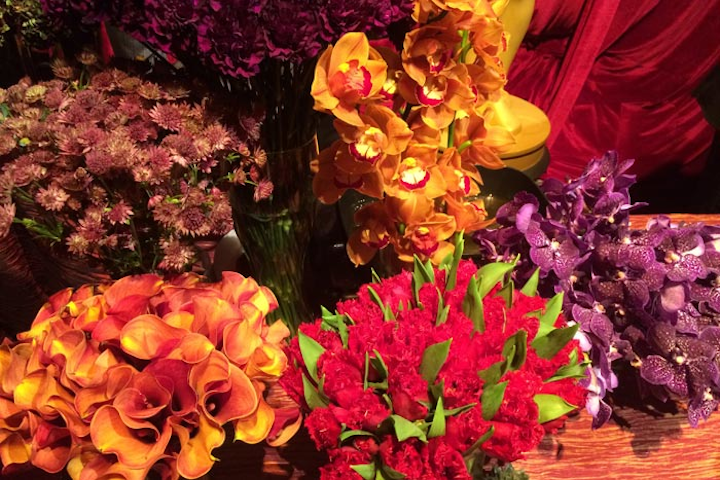 Photo: Alesandra Dubin/BizBash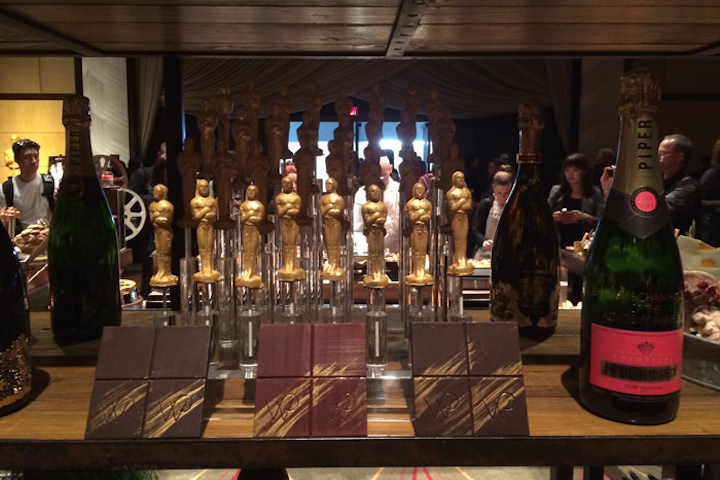 Photo: Alesandra Dubin/BizBash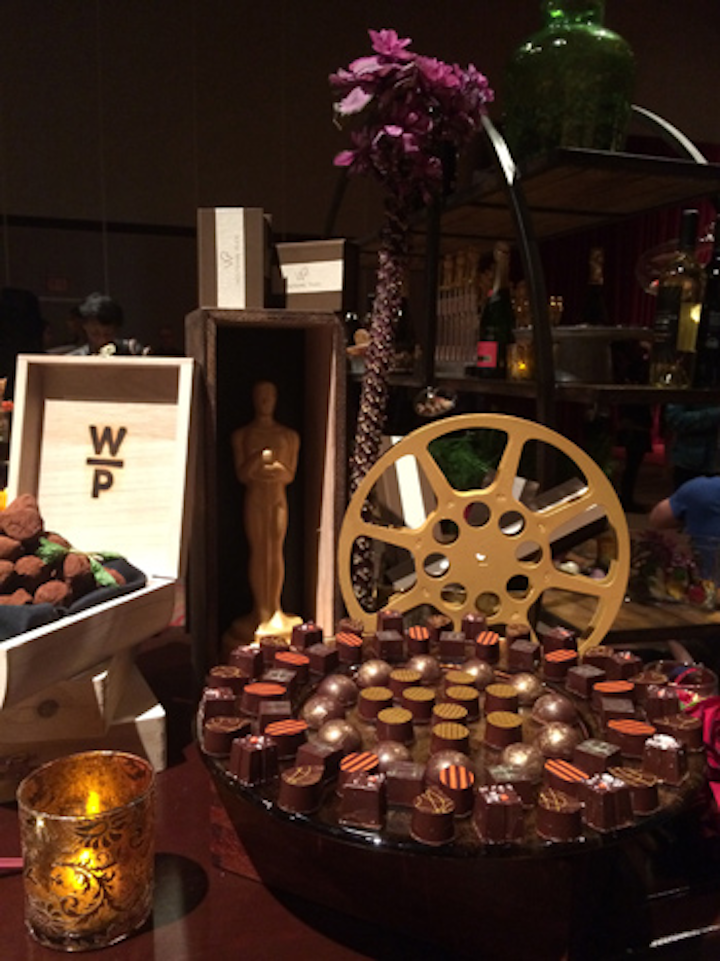 Photo: Alesandra Dubin/BizBash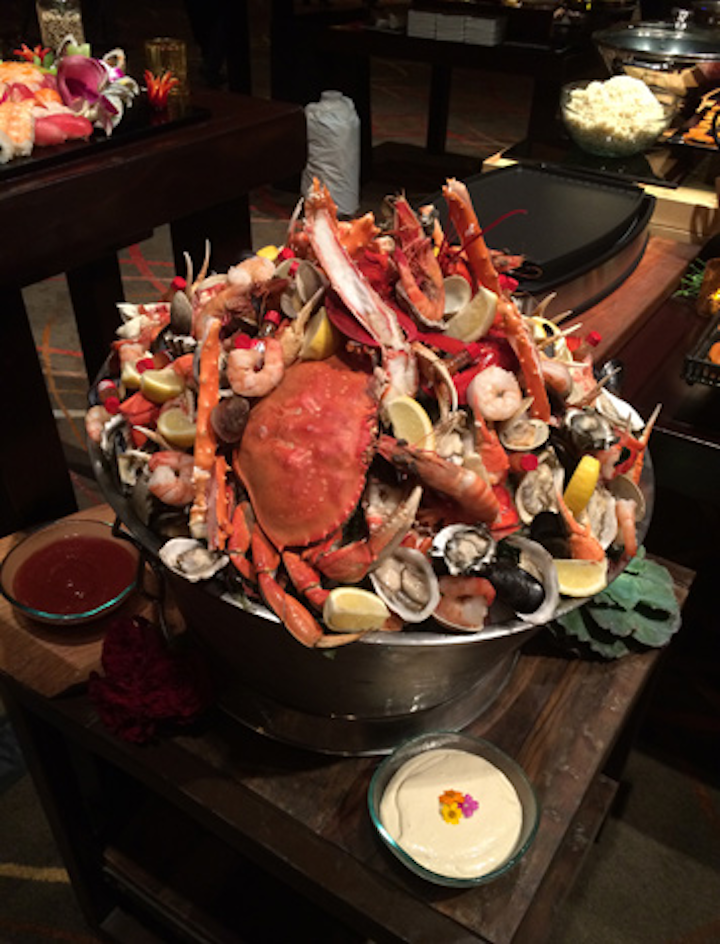 Photo: Alesandra Dubin/BizBash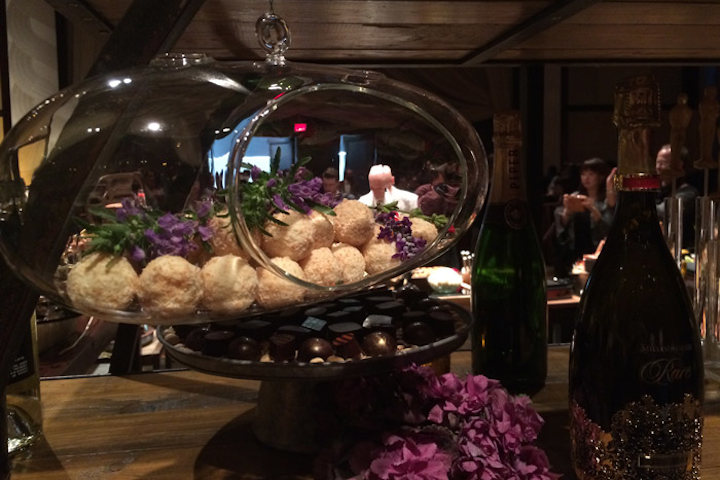 Photo: Alesandra Dubin/BizBash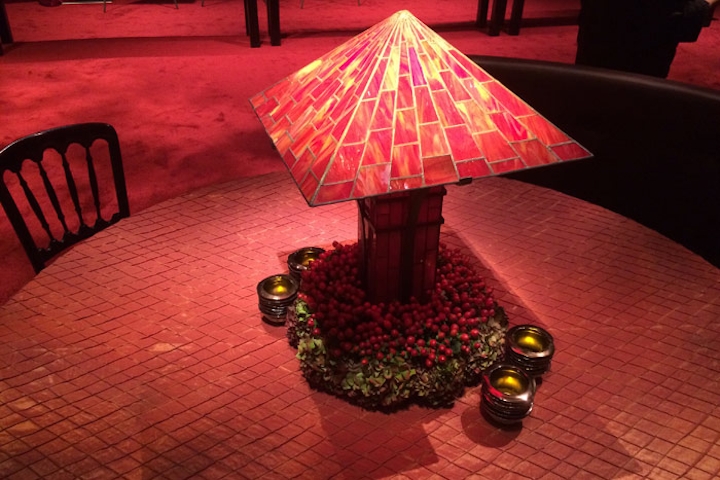 Photo: Alesandra Dubin/BizBash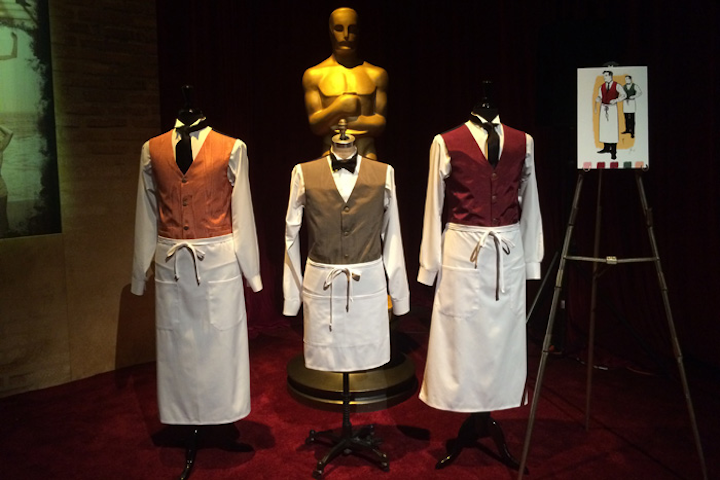 Photo: Alesandra Dubin/BizBash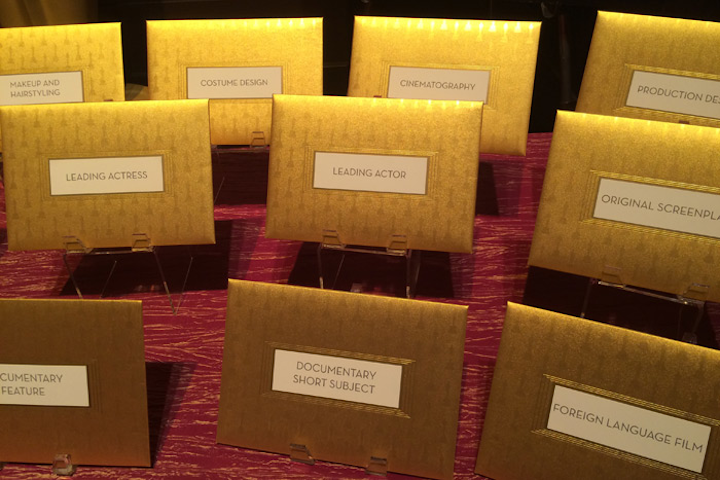 Photo: Alesandra Dubin/BizBash
Featured Venues/Suppliers: