Oscars Preview: Academy's Governors Ball Will Have a Golden, "Magical" Look
The Academy of Motion Picture Arts and Sciences revealed the theme and menu for this year's dinner for 1,500 guests.
February 16, 2017
The Academy of Motion Picture Arts and Sciences has revealed details for its splashy annual Governors Ball, which takes place at the Ray Dolby Ballroom immediately following the Oscars at the Dolby Theatre at Hollywood & Highland.
Academy governor Jeffrey Kurland, event producer Cheryl Cecchetto, and Wolfgang Puck will return to create this year's event after the 89th Oscars ceremony on February 26. The ball's 1,500 guests include Oscar winners and nominees, show presenters, and other telecast participants, and the event is considered an essential first stop on the night's party circuit. The theme for this year's event is "magical transformation."
"As they enter the ball, guests will transition from a dazzling sea of red to a tricolor motif of eye-popping gold and red on an infinite blanket of white," Kurland said in a statement. "The unique design of the space has been meticulously created to celebrate Oscar gold."
Red fabric will drape the ballroom foyer, with red flowers with splashes of white decorating tables. Inside the white-draped ballroom, red-accented centerpieces will pop. In all, 1,800 yards of white satin, white sequins, red velvet and silk, white and gold metallic print, and white-dotted sateen linens will decorate the space. 
As the chairman of the ball, costume designer Kurland will oversee the decor, menu, and entertainment planning, as well as design the staff wardrobe. Cecchetto, along with the Sequoia Productions team, will work with Kurland to manage details including decor, entertainment, food, and staff. 
Just announced, Tony-winning singer-songwriter Cynthia Erivo will perform at the show. The evening's entertainment will also include JoJo, music director Rickey Minor, plus husband-wife DJs Kiss and M.O.S., all representing an eclectic mix of genres.
For the 23rd consecutive year, chef Wolfgang Puck will cater. Eric Klein, Puck's new executive chef, worked alongside Puck to create 50 dishes, from one-bite hors d'oeuvres to small-plate passed entrees.
New menu items will include Moroccan-spiced Wagyu short rib topped with a parmesan funnel cake; taro root tacos with shrimp, mango, avocado, and chipotle aioli; gnocchetti with braised mushrooms and cashew cream; lobster corn dogs; made-to-order sushi, custom poke bowls, and an array of shellfish; plus a selection of Puck's signature dishes such as smoked salmon Oscars, chicken pot pie with shaved black truffles, and baked macaroni and cheese. 
The pastry team of Kamel Guechida, Monica Ng, and Jason Lemmonier will offer an array of desserts served at multiple stations, plus the dessert buffet featuring Puck's 24-karat-gold chocolate Oscars. In all, 950 service and support staff will work the ballroom, where guests are expected to use some 13,000 glasses, 4,800 small plates, and 6,000 cocktail forks.
Cocktails from the Hilhaven Lodge whiskey will include "The Road Less Traveled" (bourbon vanilla chai tea, burdock and dandelion soda, and whiskey). Francis Ford Coppola created two limited-edition wines for the event: a 2013 red wine blend and a 2015 Russian River Valley Chardonnay. And Piper-Heidsieck will be the exclusive champagne provider.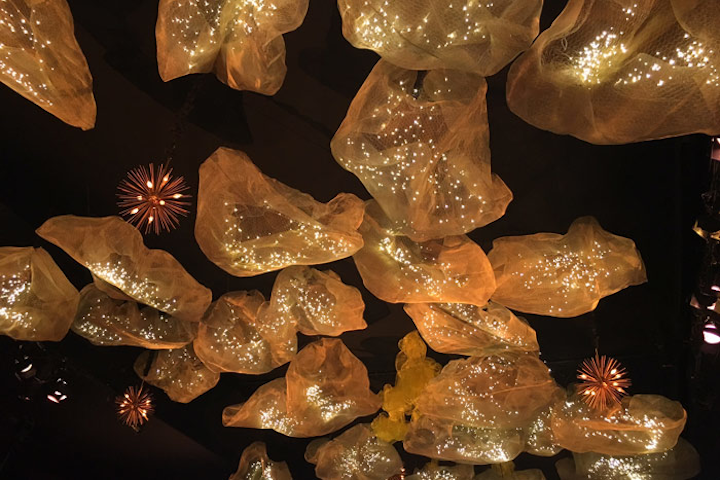 Photo: Alesandra Dubin/BizBash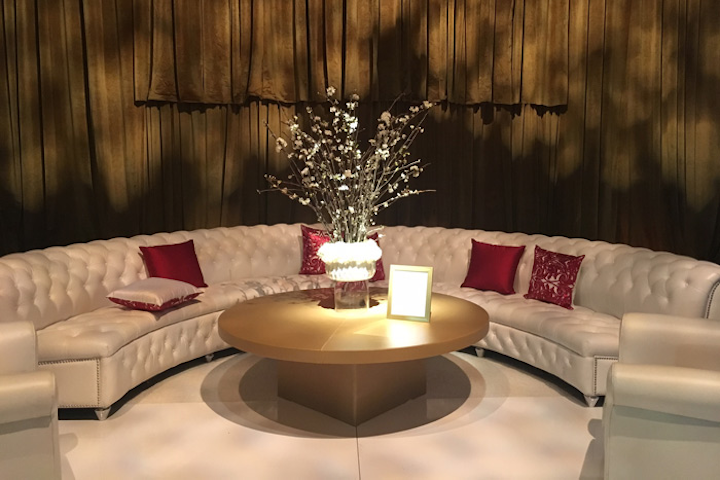 Photo: Alesandra Dubin/BizBash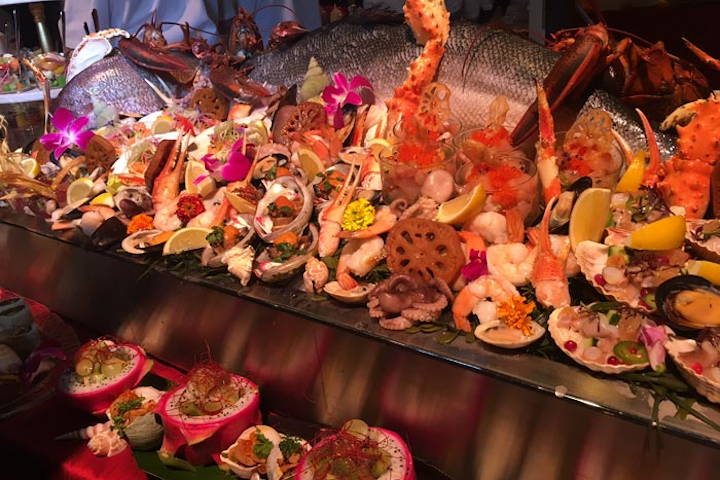 Photo: Alesandra Dubin/BizBash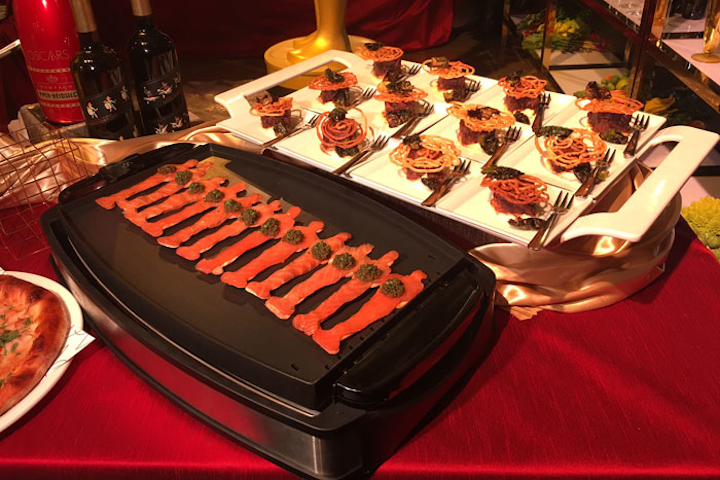 Photo: Alesandra Dubin/BizBash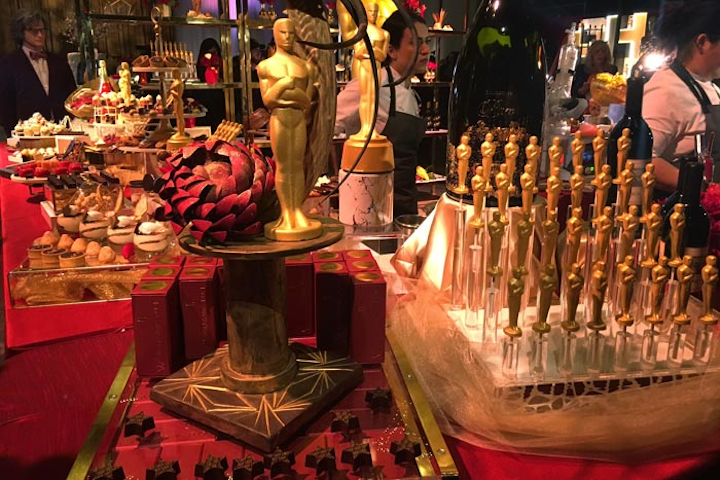 Photo: Alesandra Dubin/BizBash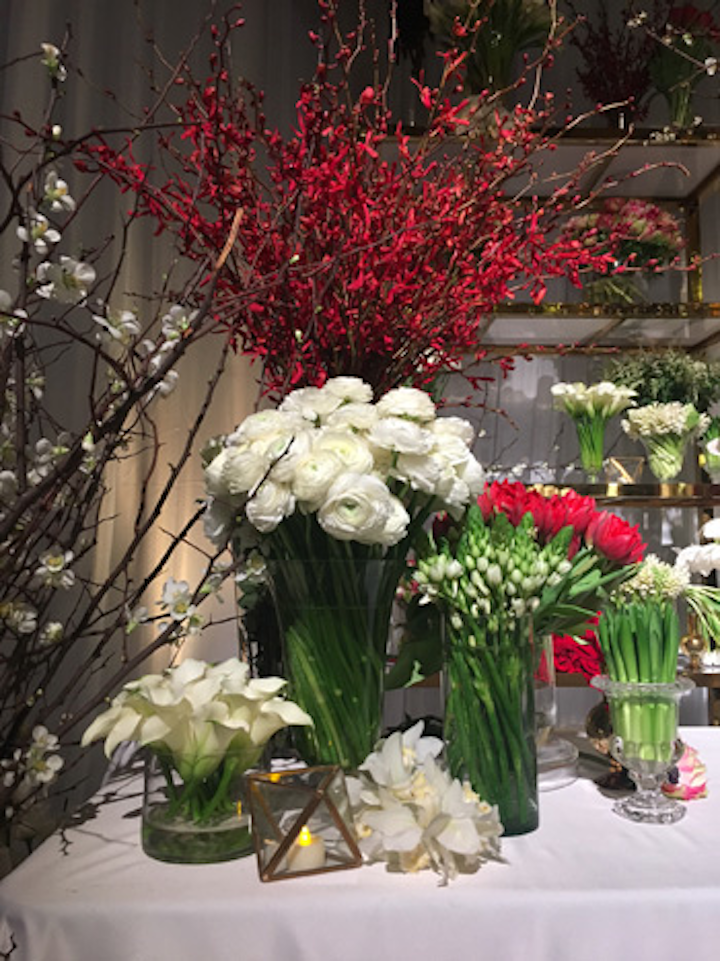 Photo: Alesandra Dubin/BizBash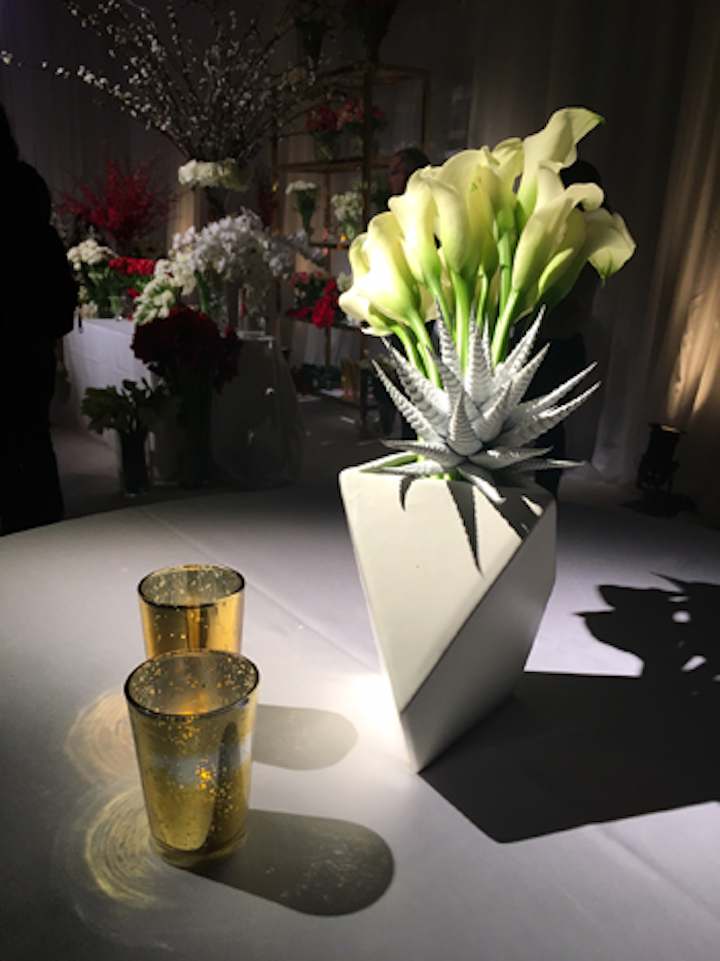 Photo: Alesandra Dubin/BizBash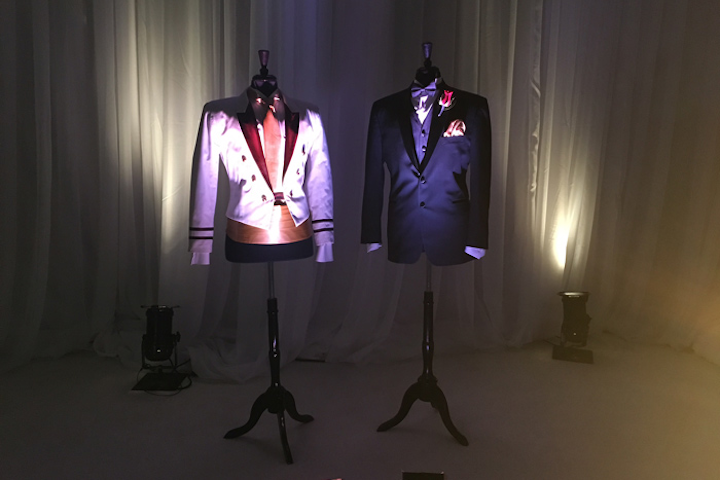 Photo: Alesandra Dubin/BizBash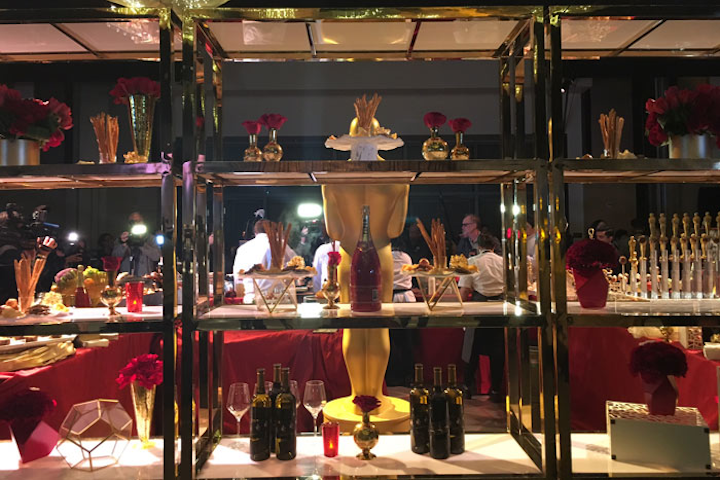 Photo: Alesandra Dubin/BizBash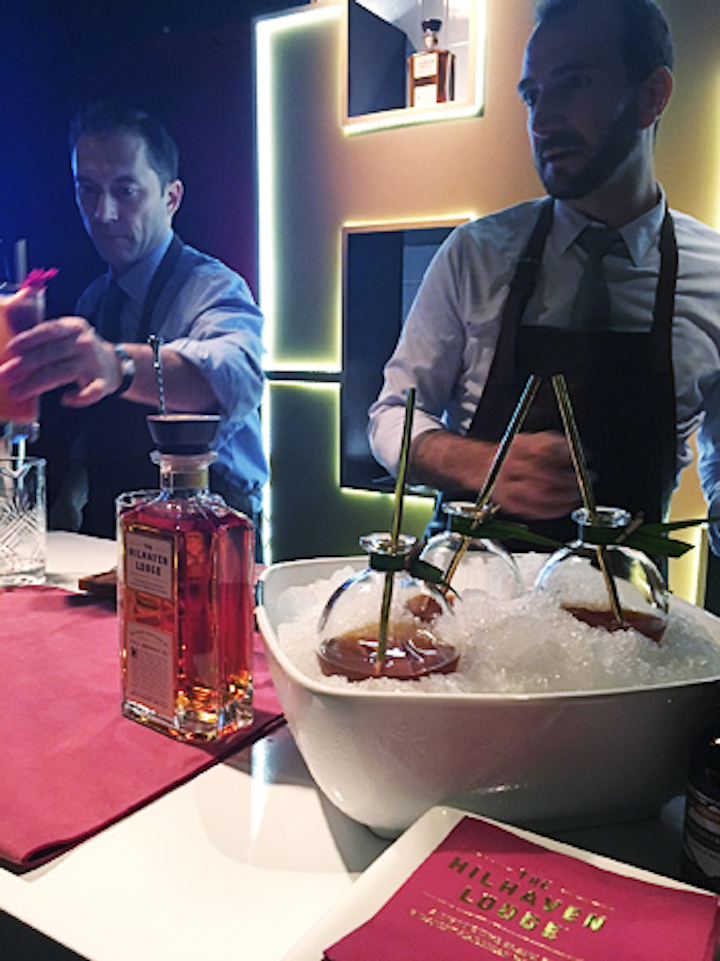 Photo: Alesandra Dubin/BizBash
Featured Venues/Suppliers: