How Brands Showed Their Team Spirit at the ESPY Awards
ESPN's annual award show was accompanied by a host of pre- and post-show events, including sponsored parties and brand activations.
July 20, 2017
ESPN celebrated the silver anniversary of its ESPY awards July 12 at the Microsoft Theater in Los Angeles, handing out the honors among a sea of athletes and celebrities.
The evening event, produced by Maggievision Productions, featured a retrospective video montage celebrating the milestone and was bookended by a variety of events around town, including a preparty with images from ESPN the Magazine's 2017 body issue.
Sponsored by Capital One, the ESPYs also continued to show support for the V Foundation for Cancer Research, which was launched by the sports media company in 1993 with the late Jim Valvano, head coach at North Carolina State University.
ESPY Awards Show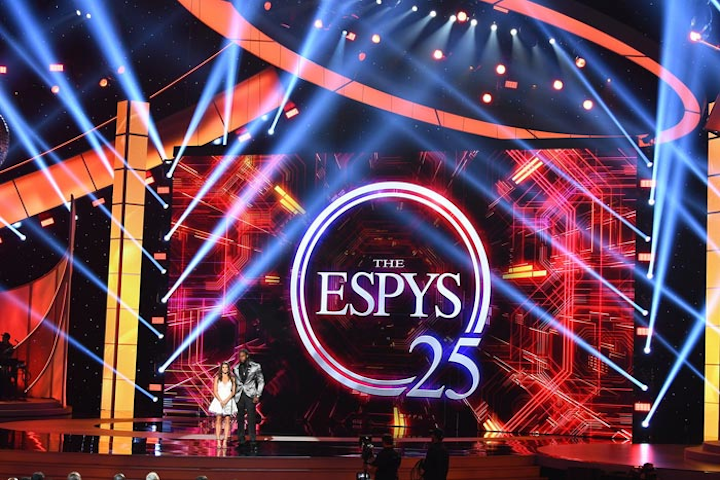 Photo: Jordan Murph/ESPN Images
'ESPN the Magazine's Pre-Party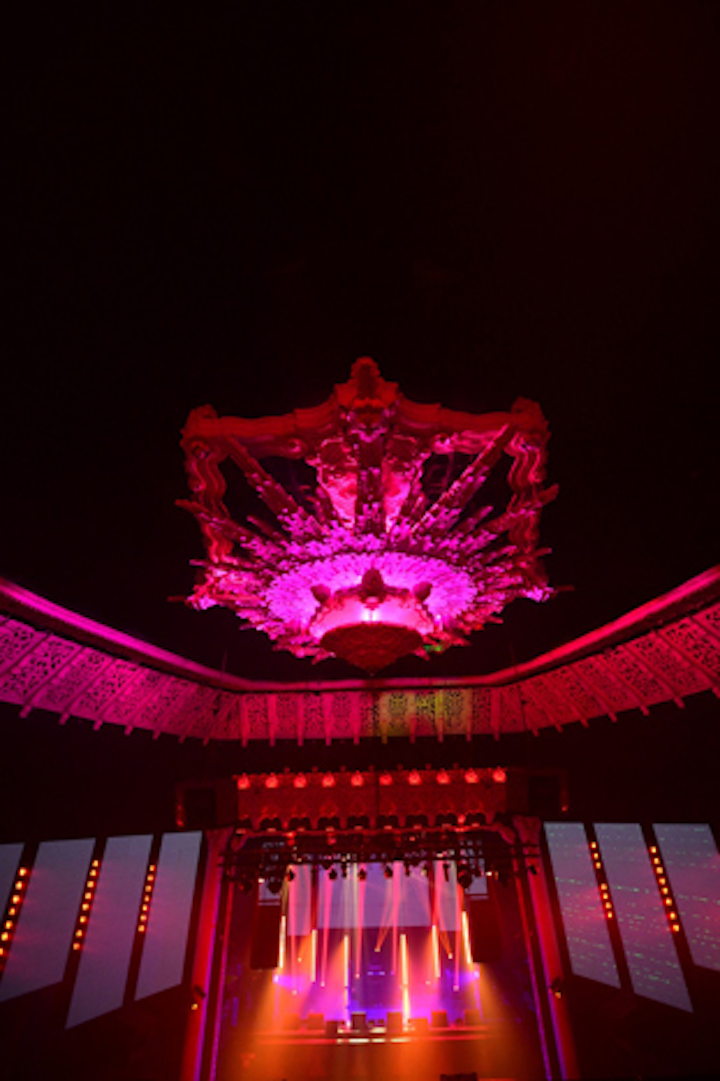 Photo: Kohjiro Kinno/ESPN Images
'ESPN the Magazine's Pre-Party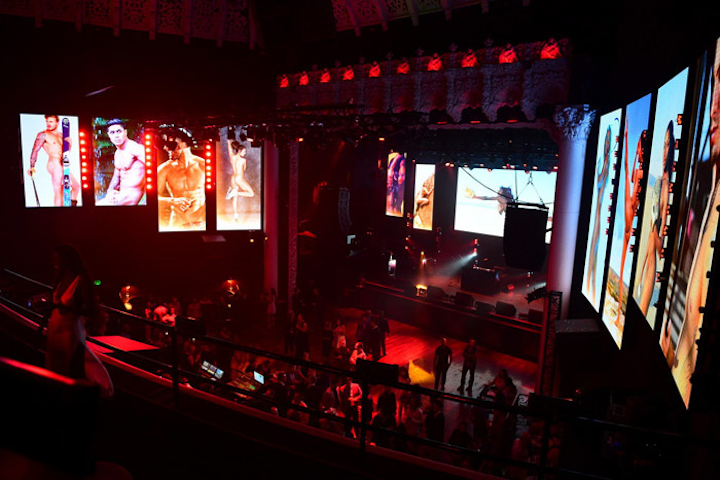 Photo: Kohjiro Kinno/ESPN Images
Capital One Quicksilver Cam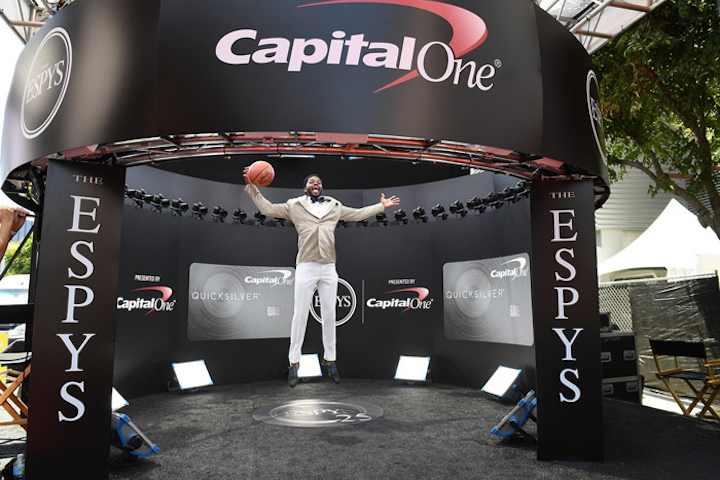 Photo: Joe Faraoni/ESPN Images
ESPY Awards After-Party
Photo: Kohjiro Kinno/ESPN Images
ESPY Awards After-Party
Photo: Kohjiro Kinno/ESPN Images
ESPY Awards After-Party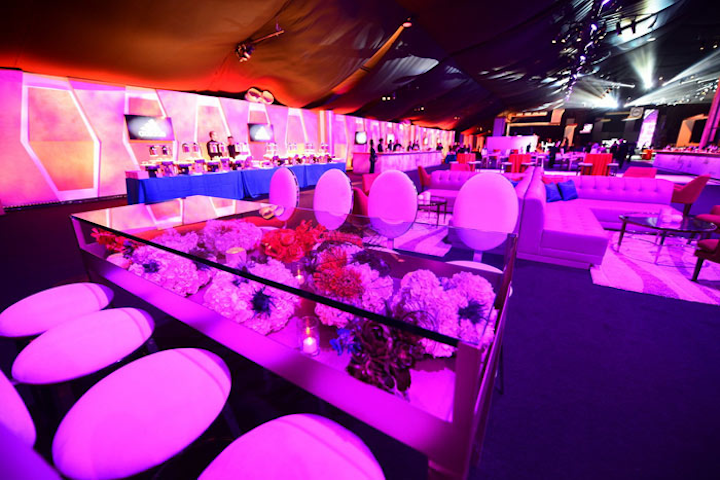 Photo: Kohjiro Kinno/ESPN Images
ESPYS Experience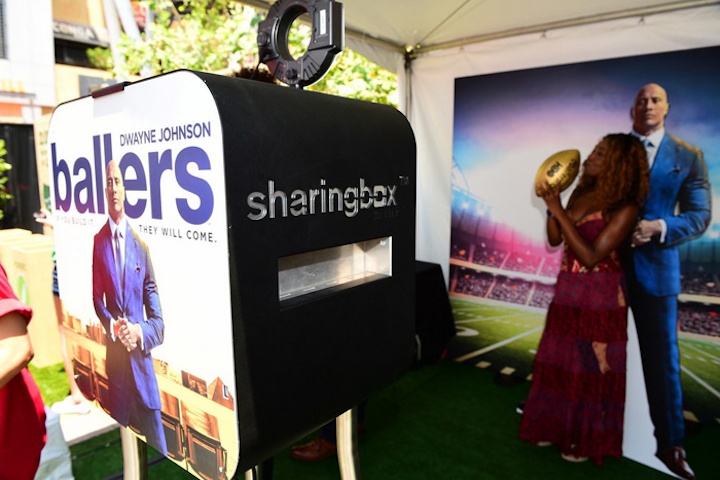 Photo: Kohjiro Kinno/ESPN Images
ESPYS Experience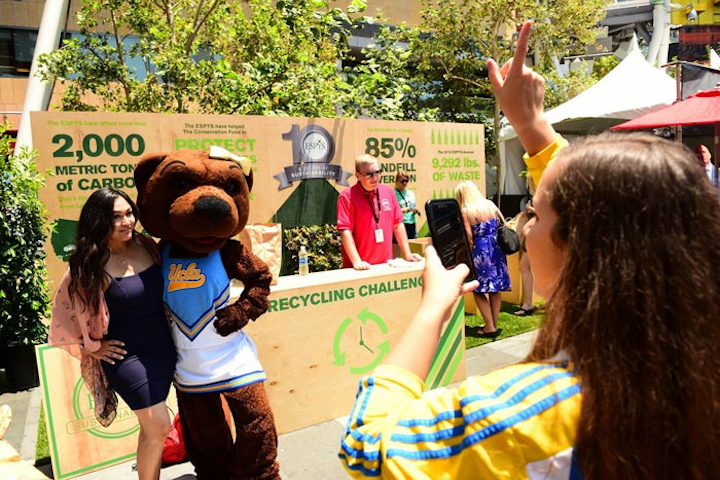 Photo: Kohjiro Kinno/ESPN Images
The Players' Tribute Lounge
Photo: Kaitlyn Egan/ESPN Images
The Players' Tribute Lounge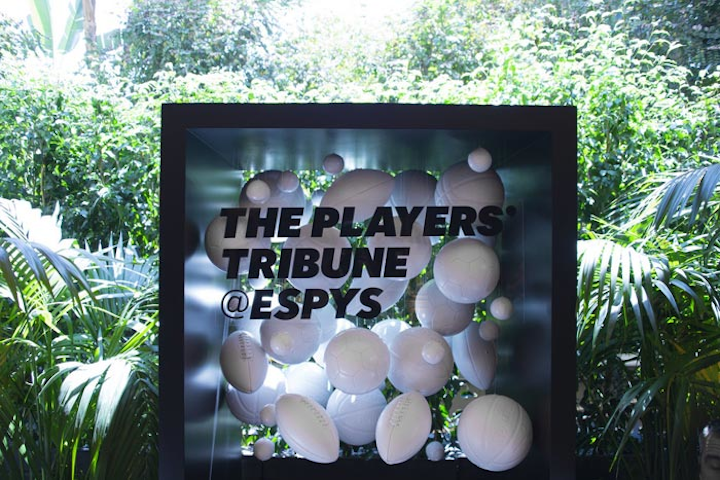 Photo: Kaitlyn Egan/ESPN Images
The Players' Tribute Lounge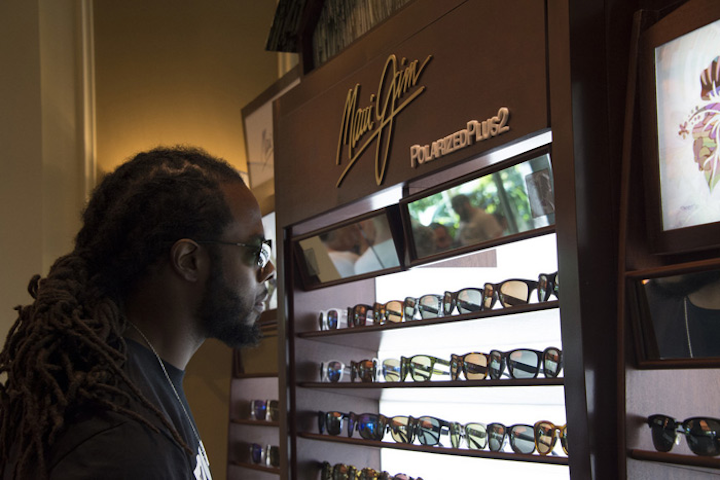 Photo: Kaitlyn Egan/ESPN Images
Featured Venues/Suppliers: