What It Takes to Produce the Bicoastal Glaad Media Awards
The L.G.B.T.Q. organization leans on loyal sponsors and two production teams to pull off two star-studded award shows—on opposite coasts—in the span of three weeks.
April 24, 2018
The Los Angeles edition of the 29th annual Glaad Media Awards took place on April 12 at the Beverly Hilton. The award show handed out 12 awards to Britney Spears, Jim Parsons, and other entertainment professionals who promote L.G.B.T.Q. equality; the remaining awards will be handed out in a New York ceremony on May 5.
Planning two A-list award shows three weeks apart is no easy task, according to Tamara Stewart, Glaad's executive vice president of development. "Because they are in different cities, they do come out to be two different events," she explained. "So when you walk into the L.A. awards, you have a really Hollywood feel—and when you go to the New York event, it feels very New York. Even though it's the same platform, there is a different cultural feeling."
While the core in-house development team at Glaad works on both events, Stewart enlists two separate production teams from IMG to help manage the moving parts. "We are always considering that New York still has to be functioning while we're focusing on L.A.," she said. "There is always a team watching New York, staying focused on approvals, printing of signage, et cetera, so that nothing falls through the cracks."
Stewart also leans on long-time partnerships to set the tone for the two events. There are five presenting sponsors for the shows—Wells Fargo and Bud Light, both on board since 1998; Ketel One and Delta, which have been sponsors since 2010; and Gilead, a new sponsor this year. Stewart has a dedicated team that has weekly meetings with sponsors for months leading up to the events, and each sponsor has its own point person.
"So there's not too much clutter, those five presenting sponsors are the only ones who can activate," Stewart explained, noting that each brand was chosen because of its authenticity. "They really do deliver on our brand promise; they understand the mission of Glaad and they really do work throughout the year to support us and our mission, as opposed to just being a one-off at the awards."
The sponsors also take both the Los Angeles and New York events into consideration when planning their activations. Delta, for instance, focused on travel to Asia at the Los Angeles edition, while the New York event will be more Europe-focused. Other sponsors will also make small design or messaging tweaks to accommodate the different audiences.
"There's so much thought that goes into making sure sponsors are reaching the influencer in a way that the influencer wants to be reached, so the activation usually is the same, but the way they're messaging culturally might be a little bit different," Stewart said. "Our sponsors definitely recognize that the L.G.B.T.Q. market has over $1.4 trillion of buying power—so from a business perspective it makes a lot of sense for them to make sure they're in front of this affluent community."
One change this year: The Los Angeles event was held on a Thursday evening, rather than on a Saturday as in previous years. This was due to the Beverly Hilton's schedule—as the site of more than 150 red carpet events per year, dates are set well in advance. The Glaad team realized that their scheduled Saturday date was the evening before Easter.
"We had to make a decision based on overtime costs and also the scheduling for celebrities, so we decided to change it to a Thursday," explained Stewart. "And we're actually really happy with the result—we found that there was more celebrity engagement because of the Thursday."
The date change also ended up maximizing press coverage, she noted, because press was in the office the following day.
Once the New York event wraps up next week, Stewart and her team will begin planning next year's events—the award shows' 30th anniversary. "There will be a lot of special things [for the 30th anniversary], from including some of our founders to having more events throughout the week," she said. "We're definitely going to take a moment to shine a spotlight on all of the hard work, and what the beginning of the Media Awards was all about to where we are now."
The Los Angeles awards were broadcast on Logo on April 18, and the New York edition will take place May 5 at the New York Hilton Midtown. Here's a look inside the West Coast show.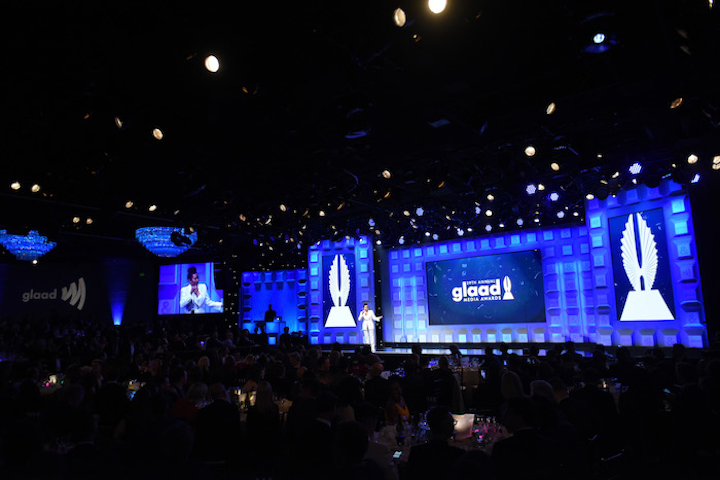 Photo: Vivien Killilea/Getty Images for Glaad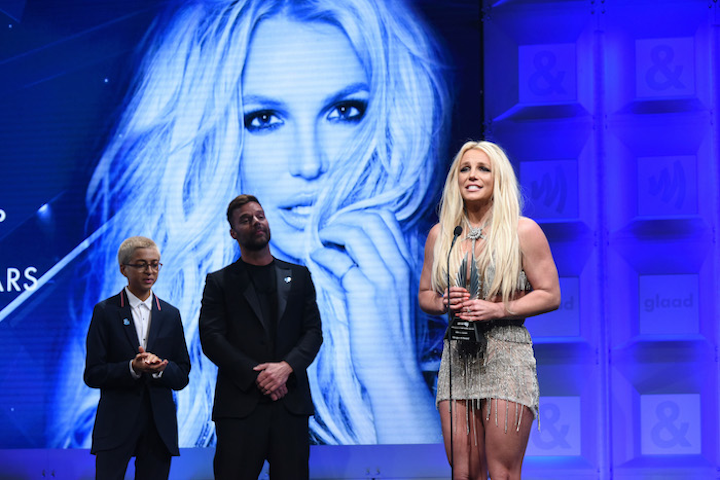 Photo: Vivien Killilea/Getty Images for Glaad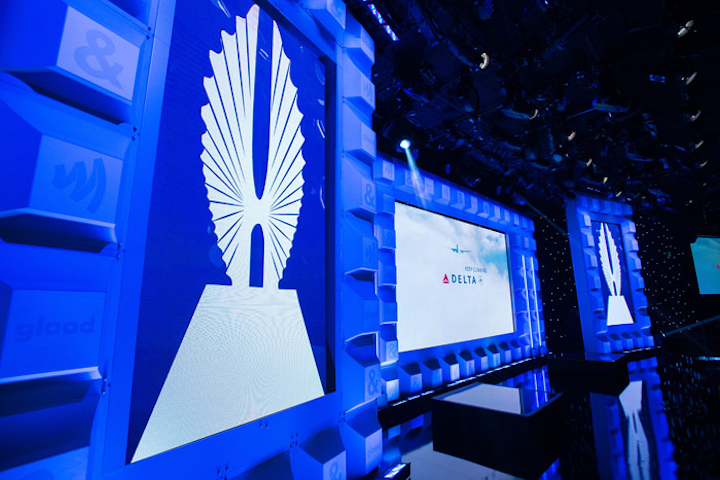 Photo: Matt Petit/Image Group LA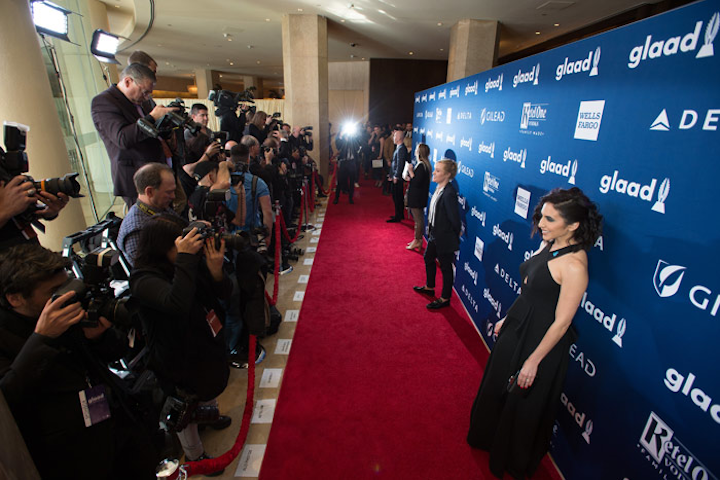 Photo: Matt Petit/Image Group LA
Photo: Matt Petit/Image Group LA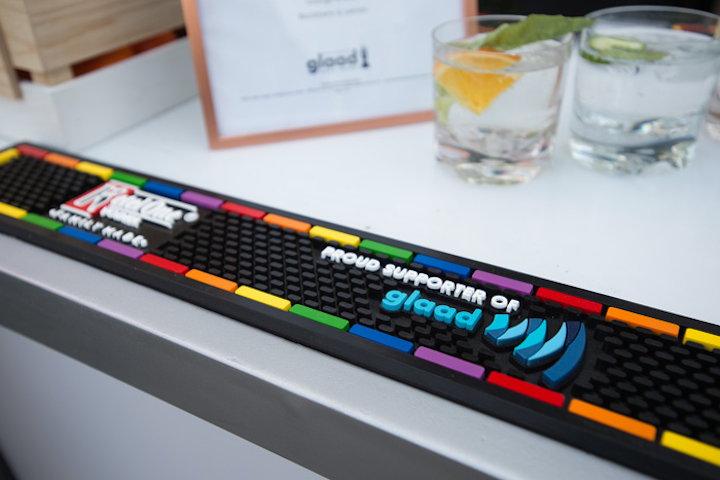 Photo: Matt Petit/Image Group LA
Photo: Matt Petit/Image Group LA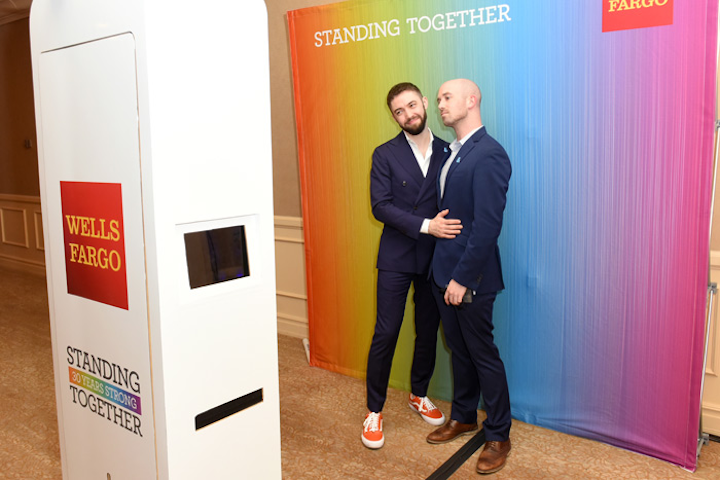 Photo: Vivien Killilea/Getty Images for Glaad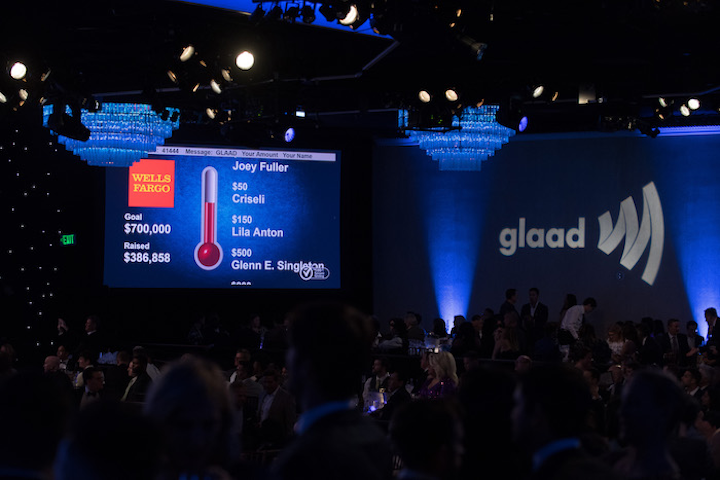 Photo: Matt Petit/Image Group LA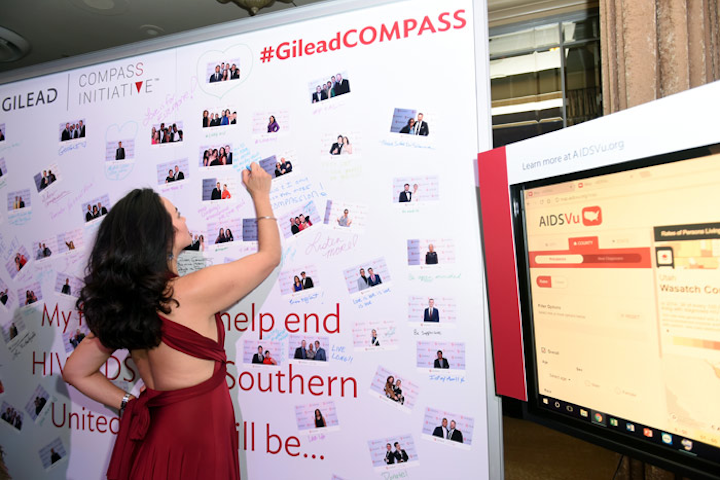 Photo: Vivien Killilea/Getty Images for Glaad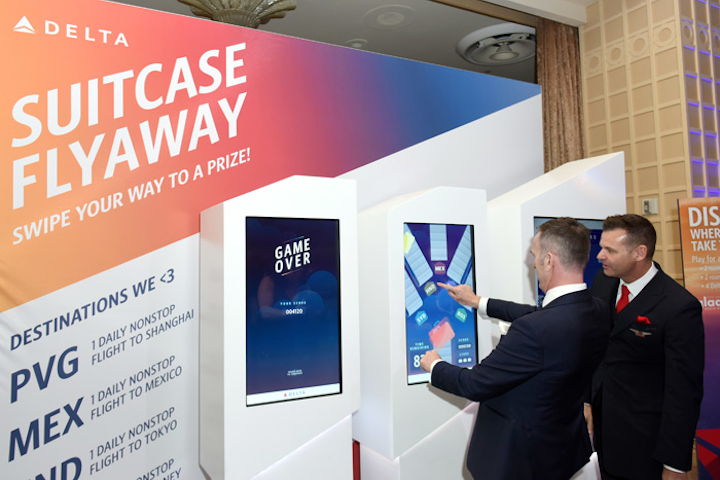 Photo: Vivien Killilea/Getty Images for Glaad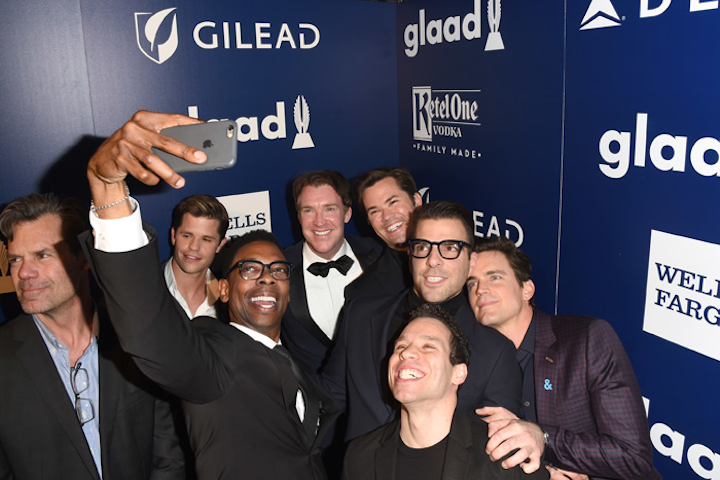 Photo: J. Merritt/Getty Images for Glaad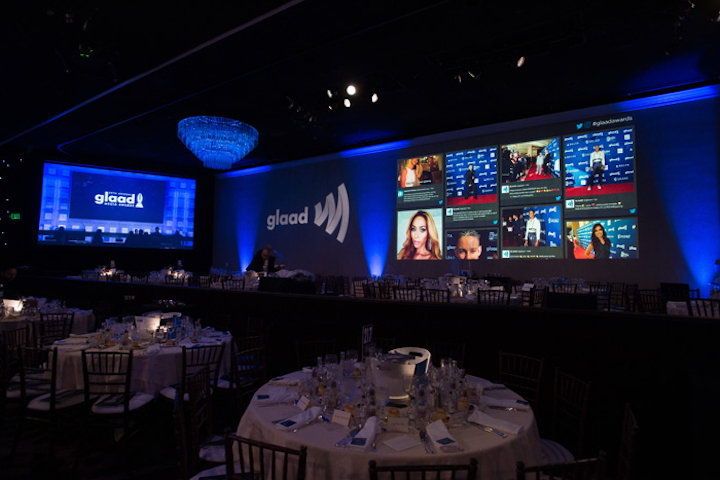 Photo: Matt Petit/Image Group LA
Photo: Matt Petit/Image Group LA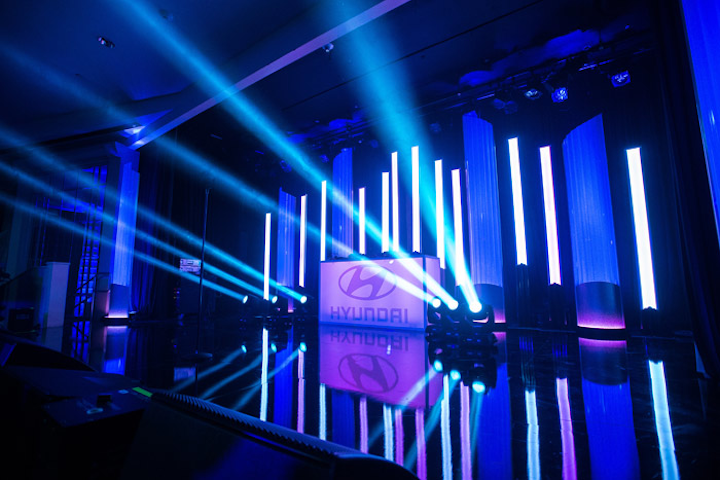 Photo: Matt Petit/Image Group LA
Featured Venues/Suppliers: