How Rémy Martin Is Turning Consumers Into Brand Advocates
The "Ringleader" campaign taps consumers identified as social leaders and recruits them to act as advocates for the cognac brand.
July 8, 2013
In its earliest days, experiential marketing boiled down to a bar promotion involving spokesmodels and free beer. "We called it 'Two girls and a bag of T-shirts,'" says Jeff Boedges, the managing partner at SoHo Experiential. "But what started as an afterthought is becoming a leading communication strategy for our clients, and the 'Ringleaders' program is a good example of that."
Now in its third year, Rémy Martin "Ringleaders"—a campaign for Rémy Cointreau U.S.A.'s signature cognac brand—is proving that an immersive combination of localized engagement, reality entertainment, celebrity endorsement, and social media can deliver marketplace success. In 2010, Rémy Cointreau tapped SoHo Experiential to pitch a campaign that would, "rejuvenate the cognac brand, because a lot of consumers had left brown spirits for vodka and tequila," says Boedges. "It was a macro trend in the industry."
The agency conceived a yearlong cycle of recruitment events to identify ringleaders in metropolitan markets around the country, where it sets up interview booths inside partnering nightclubs. In front of a camera and a spokesmodel, attendees answer questions—such as "What makes a good Ringleader?" and "Why are you the Ringleader of your crew?"—targeted to the cognac brand's suggested benefit: social leadership.
By Rémy Cointreau's definition, a ringleader is a 25- to 39-year-old male who—according to Boedges—has an urban sensibility, identifies with a sports team, and regularly participates in local nightlife. "He's the guy everyone calls to know what's going on," says Boedges. "He's at the top of the food chain."
Every two weeks, SoHo Experiential passes a batch of these reality-TV-competition-style auditions to Rémy Cointreau's social media agency, the Vidal Partnership, which posts the videos on a dedicated microsite. There, a potential winner's network of friends votes to award him the title of Ringleader—a status that comes with its own V.I.P. event, including limo service, a personal photographer, and free entrance to a club.
During Rémy Cointreau's fourth quarter—which falls within the first few months of the calendar year—the country's Ringleaders gather for the Culmination event, a celebrity-studded celebration of all things cognac. In March 2013, SoHo Experiential hosted two Culminations in both New York City and Los Angeles with a performance by R&B singer Robin Thicke. The previous year's final event in Chicago featured rapper-turned-actor Nelly.
The overall effect, from recruitment to Culmination, offers consumers momentary access to a rock-star lifestyle in exchange for becoming a local brand advocate. "We're trying to create a legion of 'sticky people' that will go out and preach the gospel of the brand to their peer groups," Boedges says. "That's how we reach critical mass."
To date, SoHo Experiential has staged 2,398 events for a total of 135 Ringleaders, increasing in scope by 342 events between the 2012 and 2013 Culminations. A different figure, however, best represents the success of the "Ringleaders" experiential strategy. "Rémy cognac is up 6.5 percent over the year prior," Boedges says. "That, from a category that's been flat for 10 years, is exciting. We're not wholly responsible, but we're proud to say that we took a brand that was losing market share and we turned it around."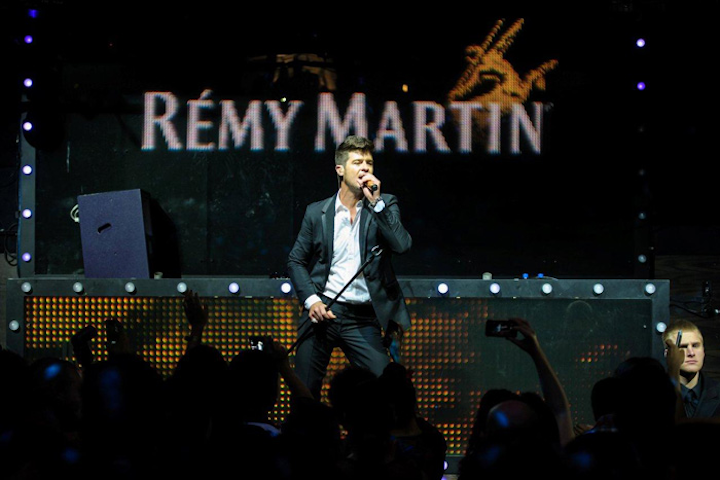 Photo: Courtesy of SoHo Experiential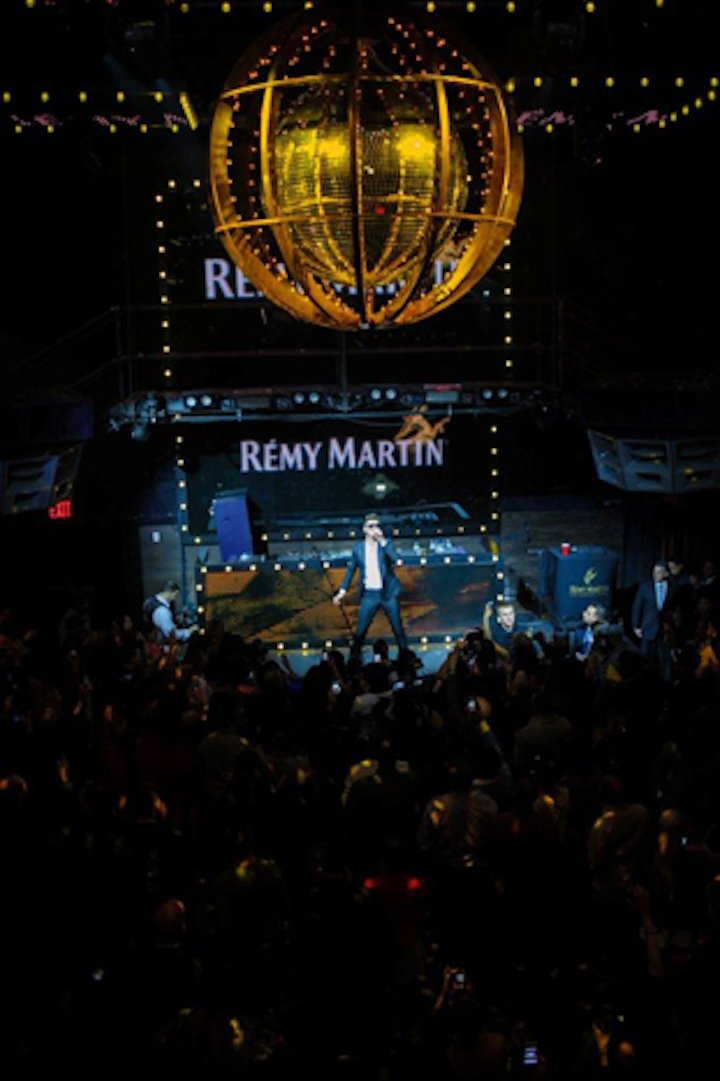 Photo: Courtesy of SoHo Experiential
Photo: Courtesy of SoHo Experiential
Featured Venues/Suppliers: