Why a Brand Put 124 Spotlights in Los Angeles
With its citywide lighting activation, L.A. Marathon sponsor Asics managed to engage non-runners by simply providing them with something interesting to watch on a Friday night.
March 19, 2015
Los Angeles Marathon sponsor Asics lit up the race's stadium-to-sea course with 124 spotlights that soared into the night sky on March 13. And while the activation certainly gave Angeleno's a distinct visual of the 26-mile-long course, it also served a marketing purpose for the athletics brand.
"We look every year into something that will motivate not only the runners, but also the city that's hosting the event to get them excited about the marathon coming to town," said Shannon Scott, director of brand marketing of Asics America Corporation. "So, we kind of looked at how we could really let people know that the race is in town and that Asics is the title sponsor of the race."
With the 2015 marathon marking the 30th edition of the race, Asics decided to tackle its mission in a larger-than-usual way with the activation, which featured spotlights along 27 locations for a total of more than 7.5 million lumens (approximately 29,100 lightbulbs). Wiith a corresponding press and social media push that kicked off a week prior to the activation's debut, the brand did indeed manage to engage locals while simultaneously building brand awareness.
"We partnered with all the broadcast stations," said Scott. "It was really one of those stories that people were super interested in. We basically got every station in the L.A. area involved and then that just kind of spread out through the social channels as well."
The media campaign leading up to the marathon gave locals ample time to organize parties or night hikes to high vantage points within the city—think the Griffith Observatory—to view the lights. Asics organizers strategically chose Friday at 8:40 p.m.—about the time when people kick off weekend festivities—to debut the activation as a means of further fostering public engagement.
"It was about really making sure that people know that we do support the city, we support everything in our backyard, as well as really building some goodwill and letting people know what Asics stands for," said Scott. "We're a big company and we like to do things big."
Though the brand is still analyzing the effects of the activation, it points to the fact that the event was the number two Twitter trending topic in Los Angeles on Friday night as an early indicator of its success.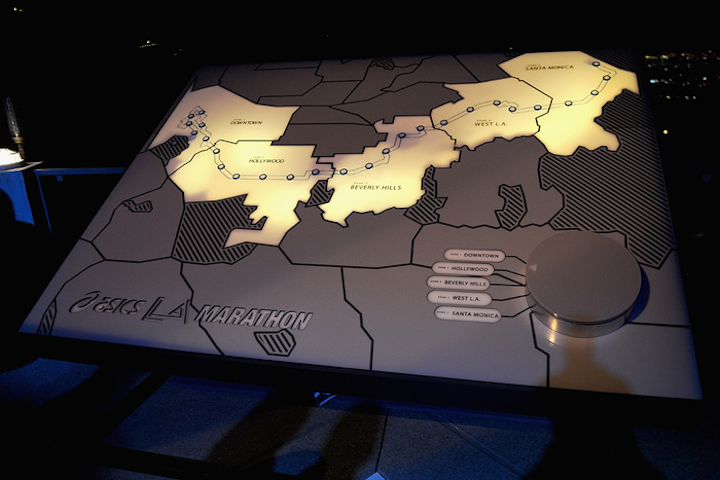 Photo: Jonathan Moore/Getty for Asics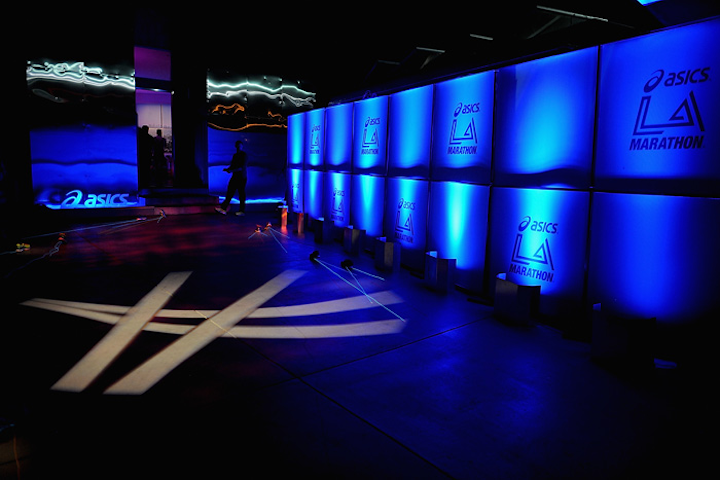 Photo: Jonathan Moore/Getty for Asics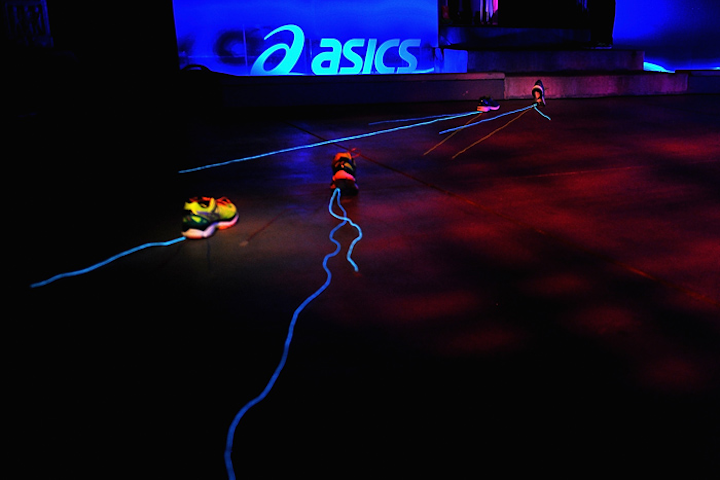 Photo: Jonathan Moore/Getty for Asics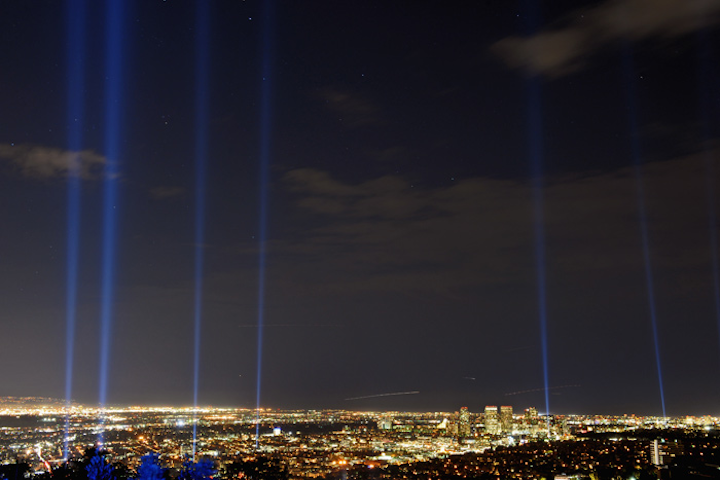 Photo: Jonathan Moore/Getty for Asics
Photo: Jonathan Moore/Getty for Asics