How a Pop-Up Made Consumers Feel at Home
Part aspirational living environment, part casual cocktail party, digital mattress start-up Casper's pop-up showrooms attempted to recreate the comforts of home.
October 6, 2015
If you fall asleep each night under the glow of florescent lights and the watchful eye of strangers, then a mattress showroom might make you feel right at home. But Web-based mattress company Casper thinks there's a dreamier way.
"A mattress retail space, no matter how you spin it, is not immediately a sexy thing," says Krystle Loyland, the founder and C.E.O. of Preacher, the creative agency Casper tasked with creating its brick-and-mortar events. "We've found that a lot of e-commerce retailers have really smart business models where they cut out the middle man and give better products at fairer prices to consumers. But there are certain things that people still might want to experience for themselves, and a mattress is one of those things."
Launched in 2013, Casper delivers latex-and-foam mattresses to customers' doors for 100-night at-home trials. The brand already operates small showrooms in New York and Los Angeles, but it wanted to recreate that comfort of testing its product in people's own bedrooms as an in-store shopping experience—an idea Casper explored through a series of events in pop-up showrooms in Washington, San Francisco, and Austin, Texas, this summer.
Part aspirational living environment, part casual cocktail party, Preacher's Snooze Bar concept—named as a riff on every alarm clock's nemesis, the snooze button—combined elements from two scenarios known to induce sleep: the cozy, early morning hours when you curl up under the covers at home and the dreamy, starlight hours when you settle in with a nightcap, say, at a jazz bar.
Consumers were encouraged to swap their shoes at the door for a pair of branded slippers, the first among several subtle moves by Casper to disarm consumers' expectations of a retail experience. "We had to find really clever ways to display the mattress without feeling like a mattress store," says Monica Brouwer, director of experiential marketing at Casper. "So folks were trying the bed without knowing it a lot of the time."
Supplied with vodka cocktails, gourmet coffee, and jalapeño-crème-fraîche waffles, consumers lounged on mattresses disguised as daybeds while waiting for a chance to try Casper beds inside two large canvas tents. Offered primarily by advance appointment, the private sleeping spaces allowed guests to tailor a 30-minute nap to their specifications: selecting a song or podcast to hear through headphones and a calming projection (an ocean view or night sky, for example) to fill the tent ceiling—details designed to make visitors feel "at home."
But that wasn't the decor's only aim. Casper targeted what Brouwer calls the "upgrade set" of 20- to 30-year-olds looking to make their first financially significant purchase. (Prices range from $500 for a twin mattress to $950 for a king.) According to Loyland, that coveted demographic wants to feel they have shared values with a company. "When a retail experience, down to the smallest detail, reflects a company's taste level and interests," she says, "it makes you feel like this is a brand that I can allow into my life, this is a brand that gets me."
Interactive elements in particular displayed Casper's quirky, playfully irreverent identity, from a custom screen-printed pillowcase station to illustrations on cocktail napkins by artists interpreting consumers' dreams. The usual crop of dreams about driving or forgetting to wear pants in public were most common, although a surprising character kept popping up: "There were a lot of different unicorns," Brouwer says.
The Snooze Bar spent about five days in each of the markets that Casper identified as having increasing awareness of the company and interest in trying its product. Preacher's production partner in New York, NA Collective, helped locate venues that authentically reflected the "upgrade set" of each city: a historic Georgetown building in Washington, an arts space in the emerging neighborhood of East Austin, and a multiuse loft near San Francisco's financial district.
But it was in Austin that the campaign had a distinct home-turf advantage, as Preacher is based there and was able to generate word of mouth—no small feat in a town already saturated with brand activations during South by Southwest and other festivals. "We have first-hand knowledge of how much that gets ignored and what you need to do to have the local community embrace what's happening," Loyland says. "So we were focused on projecting the right amount of authenticity." Of the three markets, Austin was also the city with the most foot traffic from the surrounding neighborhood, a promising sign that Casper's experiment with retail environments connected organically with people's shopping habits. "In five days, we were able to triple the amount of volume on average of our New York showroom," Brouwer says. "That's how excited folks were to actually come out and try the beds."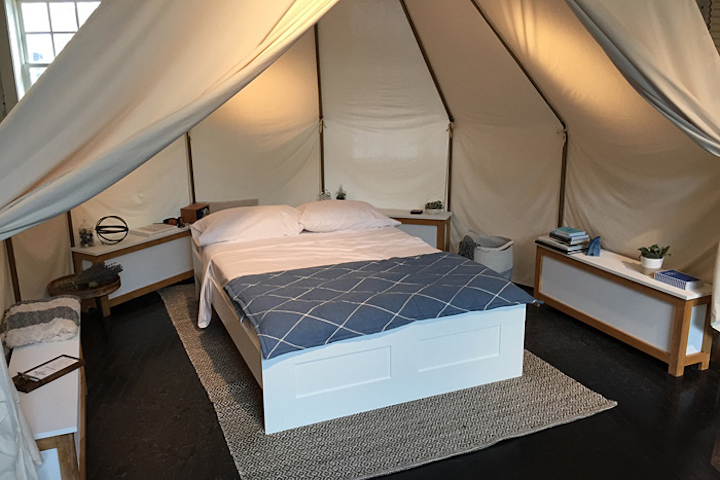 Photo: Courtesy of Preacher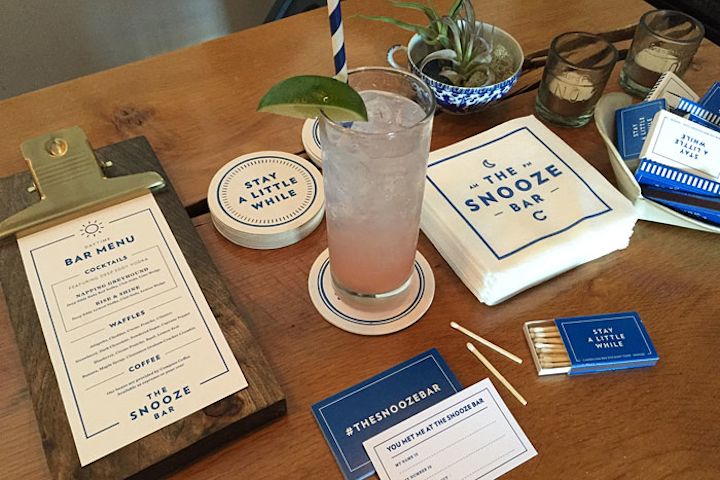 Photo: Courtesy of Preacher
Featured Venues/Suppliers: