Is This the Future of Upfronts?
AOL's Access NewFront transformed a New York neighborhood into an immersive block party for its clients, ad buyers, and consumers.
May 11, 2016
"It was not about presenting but about experiencing," said Adam Suellentrop, vice president of production and client services for Barkley Kalpak Agency, the New York-based event planning agency that produced and designed this year's AOL NewFront.
For 2016, the media technology company ditched the traditional, staid presentation format of media-buying events for its own kind of block party, which took place at the South Street Seaport on May 3.
"In our open-platform, mobile-first world, a one-format, push-content experience does not fit all of AOL's customers or brands. Our NewFront had to evolve and reflect the landscape in which AOL customers and products exist," Suellentrop said. Featuring city blocks filled with immersive experiences, the evening event showcased the company's many stars and products, such as the Huffington Post and TechCrunch, as well as its partners like the N.F.L., highlighting how users interact with the brands.
"We always try to elevate what we've done in the past, but this year we wanted to be disruptive," said Charlie Eder, director of events for AOL. "A big theme of our NewFront this year was around 'open,' so we literally brought the event into the open streets of N.Y.C., expanding our R.S.V.P. list by the thousands, and showcasing all of our brands and partners in a truly immersive environment. We wanted to break away from the traditional 'presentation' format, and treat our audience like the consumers they are."
Guests were able to learn (thanks to integrated monitors displaying ad stats) and play with interactive activations, such as a TechCrunch drone course, a free-throw game from the N.B.A., and DJ lessons courtesy of Dreamworks' video company AwesomenessTV. Plus, Demi Lovato, Snoop Dogg, and Years & Years closed out the night with performances.
Inspired by music festivals like Coachella and Governor's Ball, Suellentrop said his team wanted to create a type of "choose your own adventure" experience, allowing guests to take different paths through the event, which meant that they might not experience all of it, just what made the most sense for them.
The 3,000-plus crowd included AOL clients such as top advertising agency executives and ad buyers as well as 400 consumers who were invited through social media and sweepstakes campaigns. In addition, a select group identified as agency influencers were given special V.I.P. access. The influencer campaign targeted individuals within the B2B community who could build anticipation for the event and become champions of the brands, Suellentrop explained. They received branded gear, were granted meet-and-greets on site, and even scored "human selfies" a.k.a. personal photographers during the event.
The NewFront also brought with it a breath of fresh air, literally, through its outdoor venue. "On a practical level, for our concept, we needed a space that could accommodate a much larger crowd, and our 'chose your own adventure' approach required indoor and outdoor spaces to transform and bring diverse installations to life," Suellentrop said.
He added: "The Seaport is redefining itself as a destination after huge renovations post-Sandy, and AOL was attracted to that new brand and the creative businesses going into the area." The agency partnered with the Howard Hughes Corporation and its tenants to integrate the event into the area even further by using storefronts for various activations.
Although the concept was risky, Suellentrop believed it paid off, saying he thinks this is the direction the industry will go. "Immerse them in the brand rather than a sizzle video," he said. Eder added that "there's value in being the first to do something different, so we'll have to dream up something even bigger and better next year."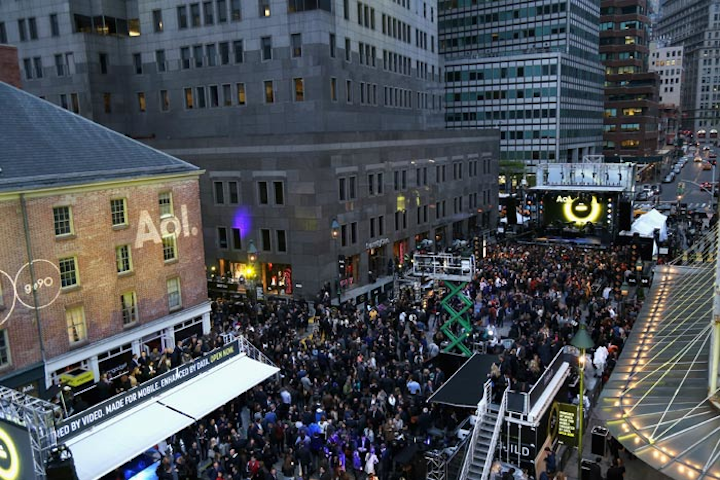 Photo: Bennett Raglin/Getty Images for AOL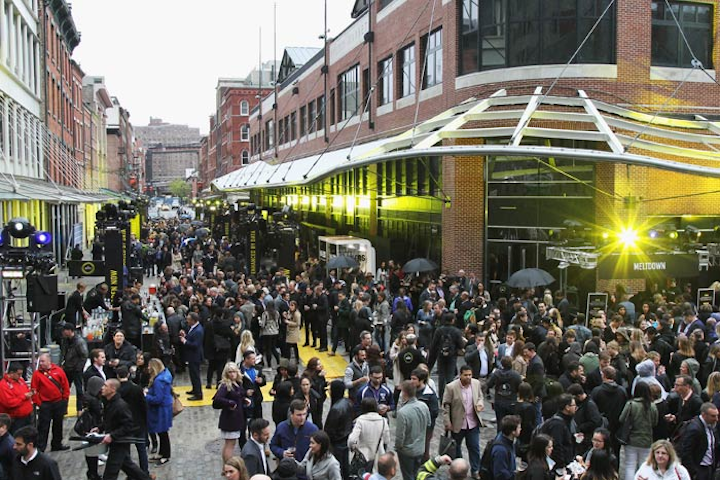 Photo: Bennett Raglin/Getty Images for AOL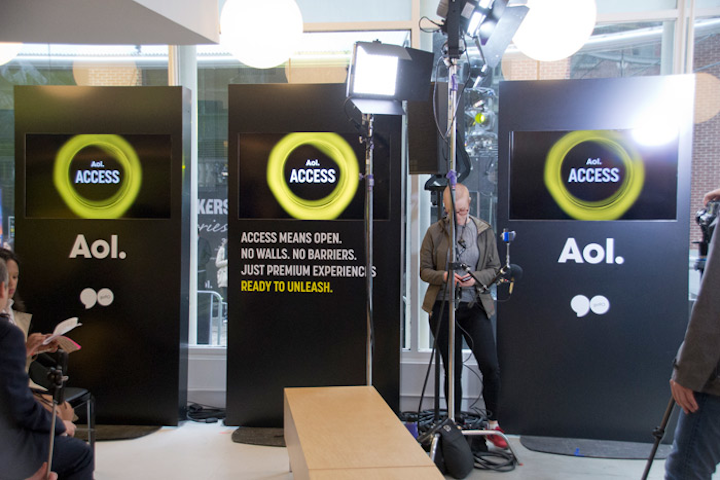 Photo: Taylor McIntyre/BizBash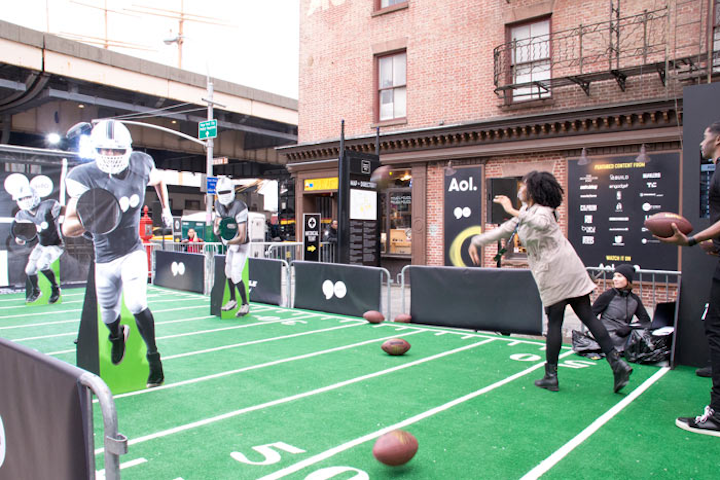 Photo: Taylor McIntyre/BizBash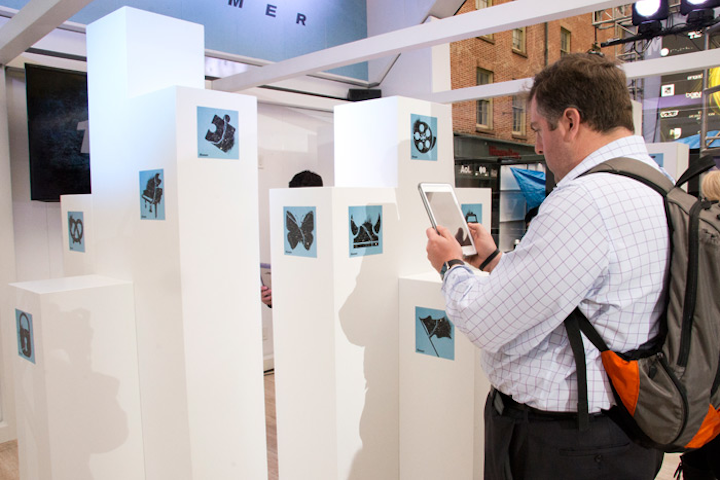 Photo: Taylor McIntyre/BizBash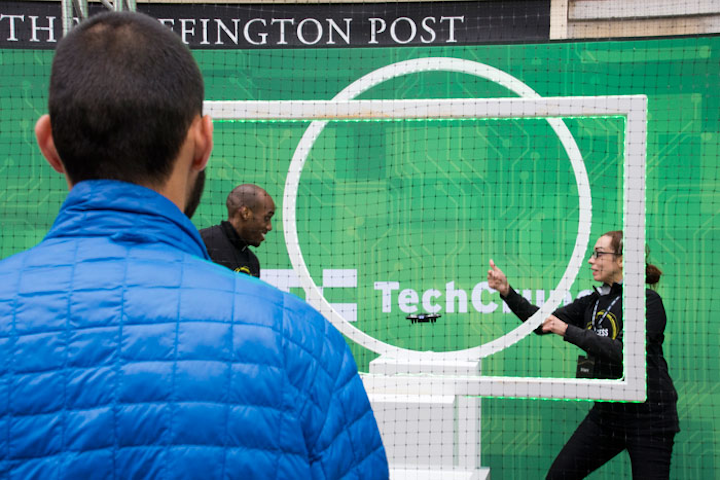 Photo: Taylor McIntyre/BizBash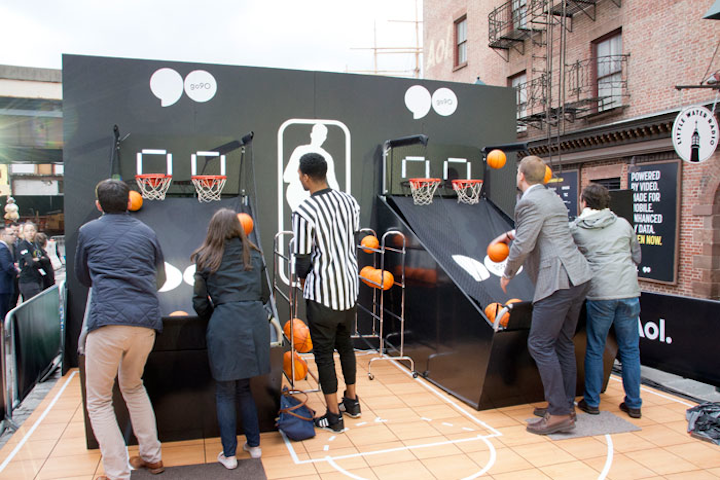 Photo: Taylor McIntyre/BizBash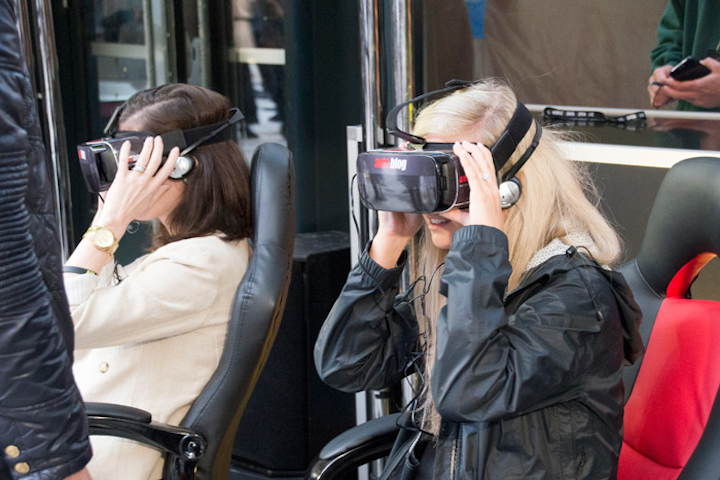 Photo: Taylor McIntyre/BizBash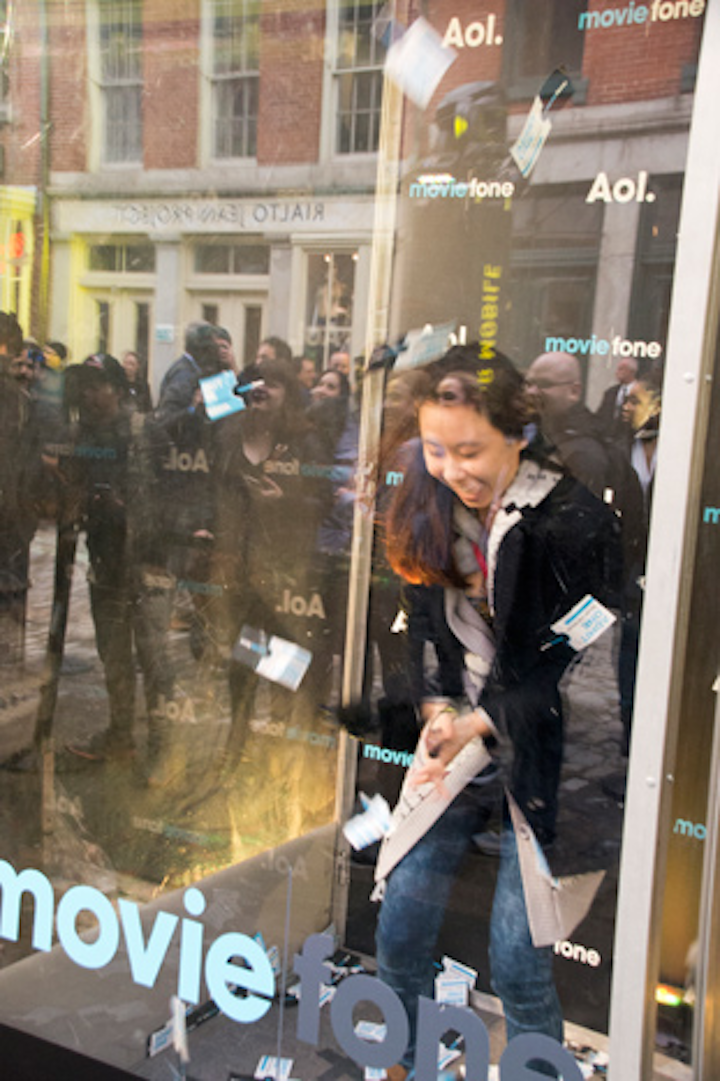 Photo: Taylor McIntyre/BizBash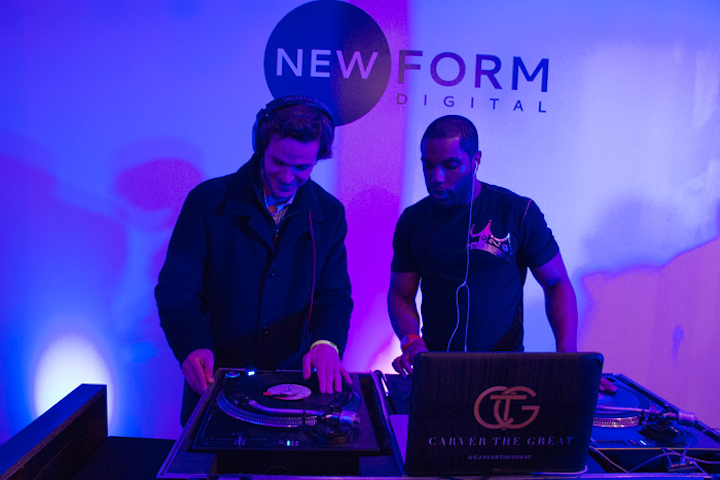 Photo: Taylor McIntyre/BizBash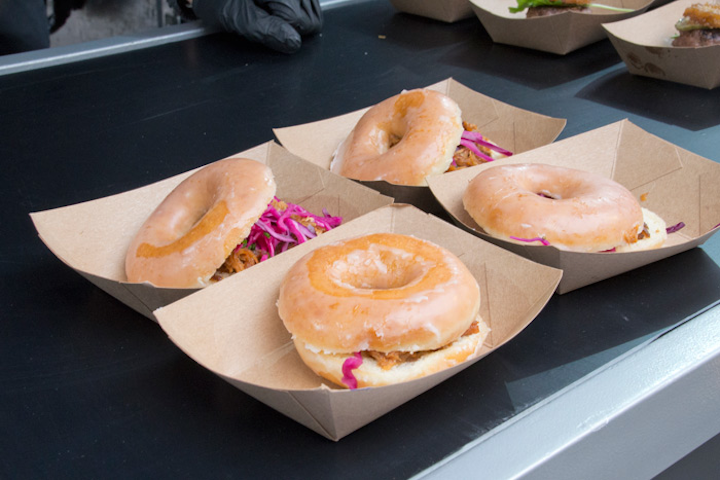 Photo: Taylor McIntyre/BizBash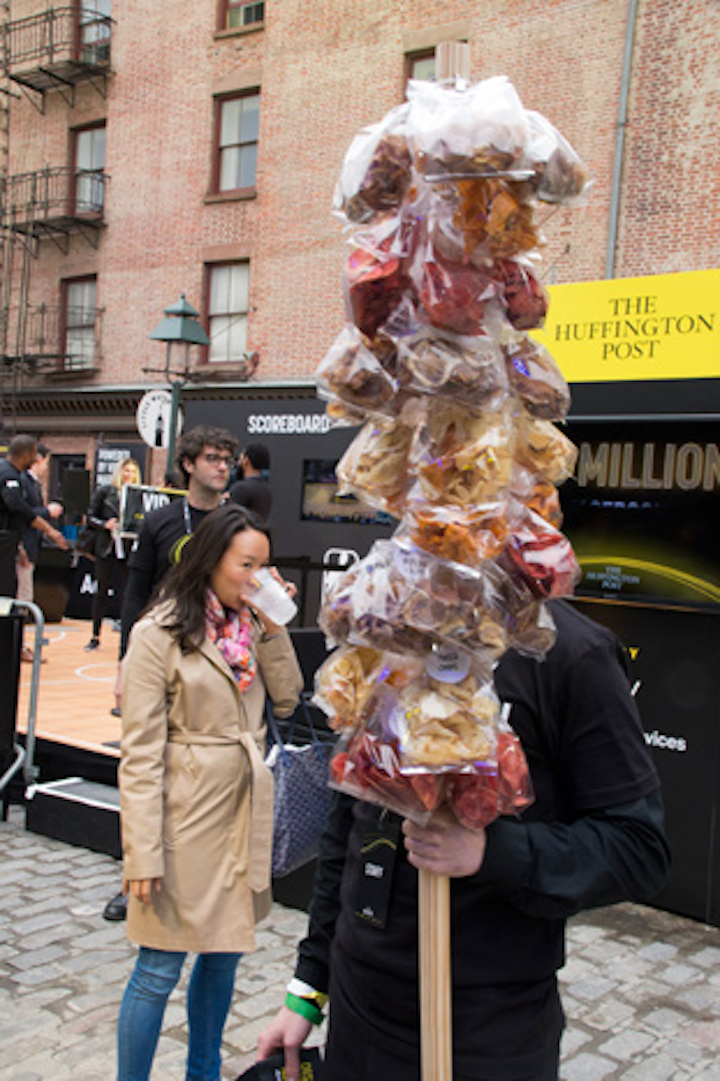 Photo: Taylor McIntyre/BizBash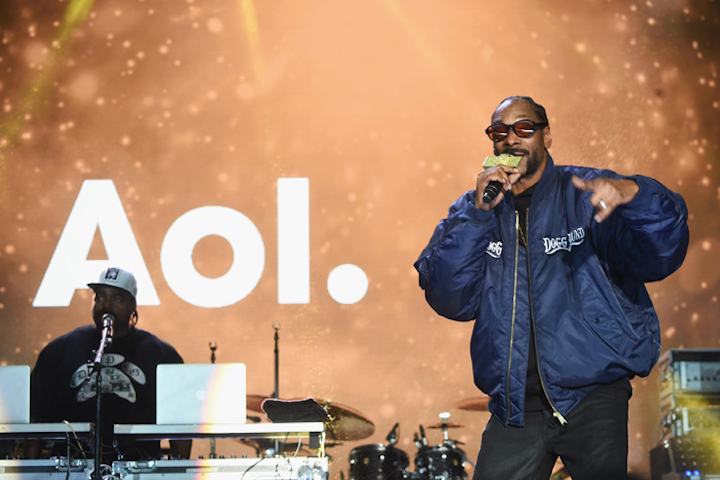 Photo: Jamie McCarthy/Getty Images for AOL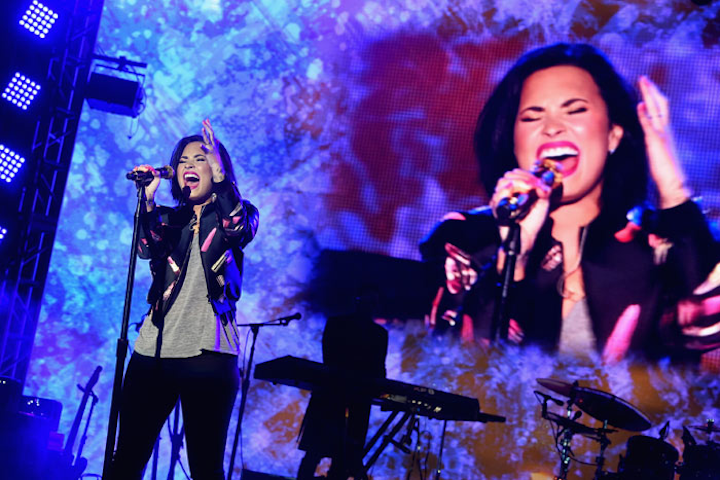 Photo: Jamie McCarthy/Getty Images for AOL
Featured Venues/Suppliers: