What to Expect at Elevate D.C. 2015
Have you registered yet?
July 29, 2015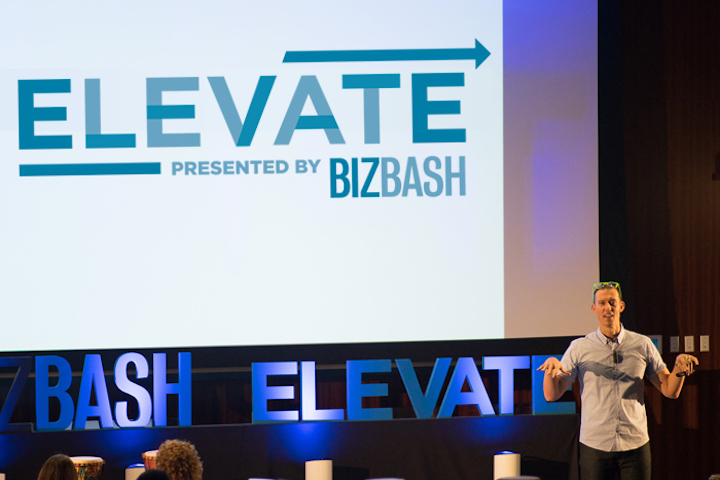 Photo: Shooting Stars Pro
Elevate D.C. is just one week away, scheduled for Wednesday, August 5, at the Ronald Reagan Building. The 2015 event is bringing a whole new lineup of speakers, inspiring ideas, and smart tips for event and meeting professionals, including a morning keynote by IDEO's Fred Dust; workshops on technology, sponsorships, and fund-raising; and a Q&A session with celebrated event designer Colin Cowie.
The schedule for Elevate D.C., including the keynote, morning and afternoon workshops, luncheon, and post-event cocktails, is below.
8:45–9:15 a.m.
Registration and Breakfast

9:15–10:30 a.m.
Opening Session and Keynote
Design Thinking for the 21st Century Event
Fred Dust, partner, IDEO
10:45–11:45 a.m.
Workshop 1

Embracing Change: You Can Crush Your Fund-Raising Goals
Keith Gordon, chief operating officer, Fight for Children
Jeff Travers, director of external relations, Fight for Children
6 Strategic Game-Changers for Your Next Event
Don Neal, founder and C.E.O., 360 Live Media
The Social Media/Event Mash-Up
David Adler, C.E.O. and founder, BizBash
Philip Dufour, president and C.E.O., Dufour & Company Productions
Kristen Carvalho, senior content and social media manager, Etouches
12–1:30 p.m.
Luncheon and Q&A With Colin Cowie
1:45–2:45 p.m.
Workshop Session 2

Content, Cause Marketing, and the Millennial Generation: What Event Marketers Need to Know Now
Ben Roth, chief creative officer, MKTG
How to Leverage Event Technology Without Breaking the Bank
Richard Steinau, executive vice president, AV Concepts
Sponsorship Secrets: Are You Delivering What Your Client Wants?
Jessie Rubin, industry events manager, Yahoo
Career and Business Mentoring
Howard Givner, founder and executive director, Event Leadership Institute
3-3:45 p.m.
Coffee Break and Networking

3:45–4:45 p.m.
Workshop Session 3
Content, Cause Marketing, and the Millennial Generation: What Event Marketers Need to Know Now
Ben Roth, chief creative officer, MKTG
How to Leverage Event Technology Without Breaking the Bank
Richard Steinau, executive vice president, AV Concepts
Sponsorship Secrets: Are You Delivering What Your Client Wants?
Jessie Rubin, industry events manager, Yahoo
Career and Business Mentoring
Howard Givner, founder and executive director, Event Leadership Institute
4:45–5:45 p.m.
Cocktails
Featured Venues/Suppliers: