Rodeo Drive Dipped in Caramel for Ferragamo Party
The annual \"Walk of Style\" event was awash in browns and neutral tones, with shoes, shoes everywhere.
November 13, 2006
This year's Rodeo Drive "Walk of Style" salute to the bright lights of fashion (and opportunity to promote shopping on the famous street)—celebrated the late
Salvatore Ferragamo
. Working with
Dana Gers
,
Ferragamo
's vice president of marketing, the
Rodeo Drive Committee
,
Ethos Design
, and
Craig Donahue
of the
Donahue Group
conceived of an outdoor party in three acts that would illuminate his place in Hollywood history as the original footwear designer to the stars.The first act, dubbed "Musee Ferragamo," showcased 40 pairs of the Italian designer's creations from the late 20's to the early 60's, as well as foot casts made for some of the celebrities he shod, including
Rita Hayworth
,
Mary Pickford
, and
Marilyn Monroe
. Carpet covered the block south of Brighton Way and the median, which became an exhibition space for glass cases of shoes, which also decked the inside of the the newly remodeled Ferragamo boutique. While 550 guests from the fashion and entertainment industries sipped cocktails, nibbled hors d'oeuvres, and studied the shoes, a digital cube over the median played an animated loop featuring the designer's most famous creations.
AR
, Ferragamo's New York ad agency, produced the animation. Archival footwear footage in black and white ran on the kabuki screen at the south end of the musee.
Act three consisted of the evening's program, which opened with
Eva Mendes
and
Anjelica Huston
presenting the award to Ferragamo's sons and grandson. Then models sporting Ferragamo's spring collection strutted down an elevated runway constructed over the sidewalk on the east side of the street.
Kanye West
brought the evening to a spirited close, prefacing his half-hour performance with musings about the flow of life: "After all the money I've spent on this street, it's nice to be paid back."
—Irene Lacher
Posted 11.13.06
Photos: Nadine Froger Photography
Related Stories
Rodeo Drive Party Goes 30's Glam
Walk of Style Has Stylish White Awards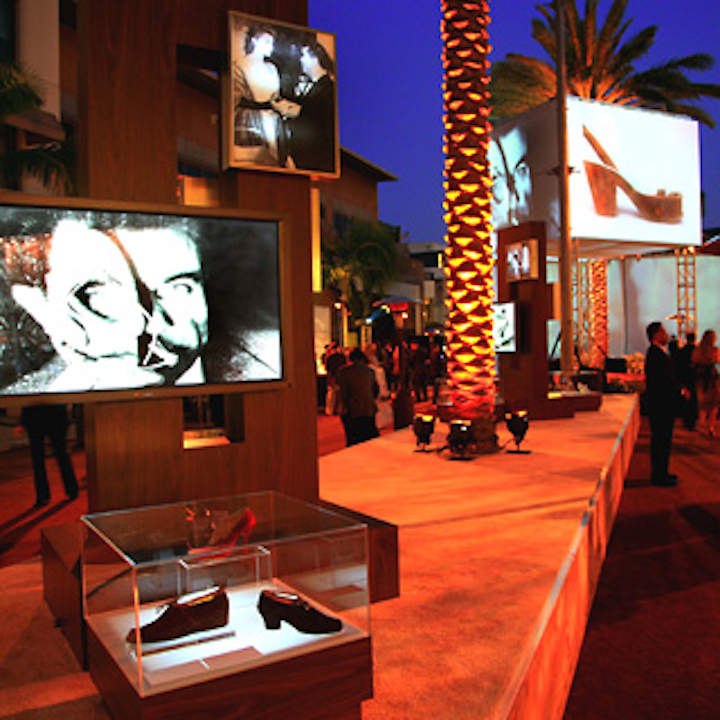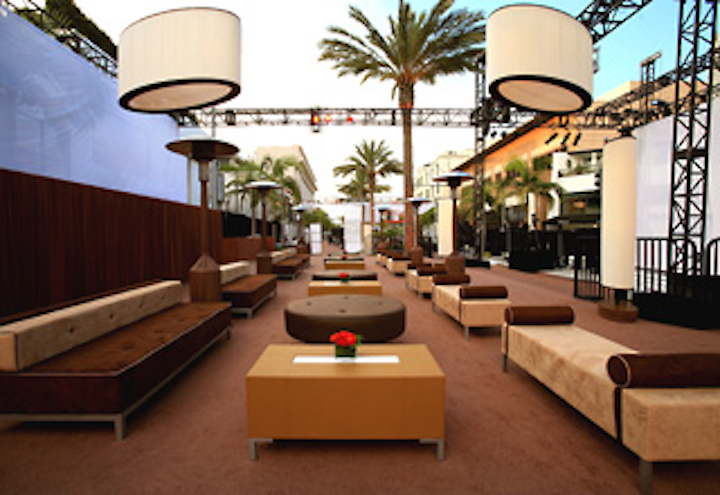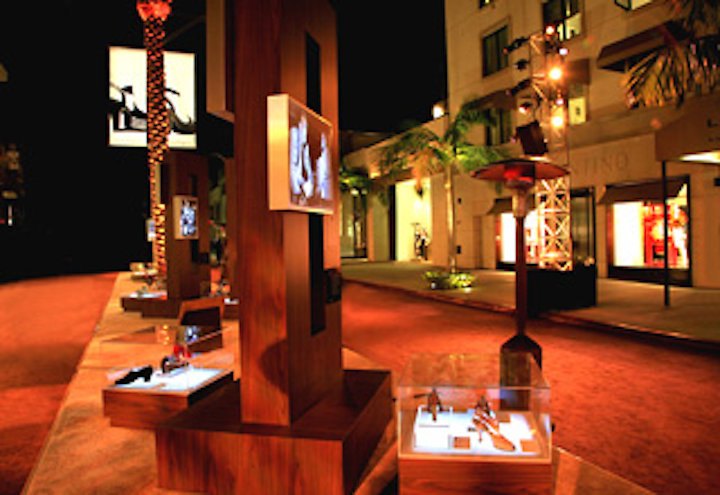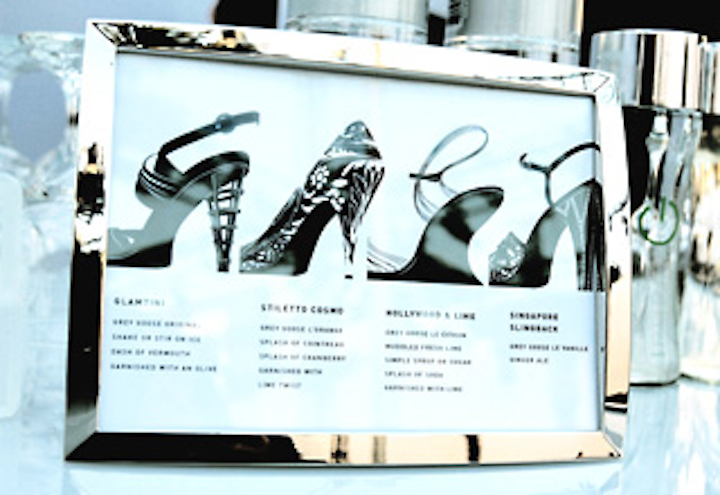 Featured Venues/Suppliers: