Rogers Media Upfront Delivers on Promise of Cocktails Within 60 Minutes
To keep its upfront easy and fun for guests, Rogers Media stuck to a strict timeline that let guests get their first cocktail within 60 minutes.
June 17, 2013
For its upfront presentation at the Metro Toronto Convention Centre on June 4, Rogers Media was sensitive to guest needs—namely, the need to grab a cocktail within 60 minutes. "At the forefront [of our mind during the planning process] was our guests and making this an easy and fun event for them" said Dean Bender, vice president of creative and promotion at the media company. So sticking to an efficient timeline was a top priority, and organizers worked to ensure that the presentation part of the evening was concise.
"Keeping our clients' time in mind, [TV station] City promised a 60-minute presentation and even went so far as to have a clock onstage," Bender said. The presentation took place on a large stage in the convention center, which had a 37- by 18-foot screen with LED support. There was also a hidden stage that was revealed at a certain point in the presentation to offer a live performance from indie rock band Tegan and Sara.
When the presentation ended, there was a kabuki drop that revealed the reception space, and music started immediately from a DJ stand that was raised eight feet above an acrylic black bar. One of planners' major goals this year was to find a venue that allowed them to have the presentation and reception in one space, and that goal was achieved. When the presentation wrapped, "people were 30 steps from their first drink," Bender said.
Black acrylic tables filled the massive reception space, giving guests plenty of spots to sip and mingle, as well as participate in activities inspired by Rogers programming. Guests could, for example, use "Rogers Dollars" to bid on items in two on-site lockers inspired by the show Storage Wars Canada. They could also pose for snaps with celebrities and have their portraits sketched at an activation promoting the new animated show Mother Up.
Just as planners kept the event on a fast, efficient timeline, they made sure their own set up was as quick and streamlined as possible. "We rented two halls [in the convention centre] which eliminated all logistical challenges," Bender said. "We were able to drive right into the hall to drop off furniture and technical equipment, and even a real Indy car, and drive out. The hall has multiple drop points so all truss, lighting, and drapery was easy to hang. We had no elevators, no loading docks, and no worries." 
The event took two days to set up, which demonstrated "exemplary organization from Dwayne Brown, Rogers' director of creative technology, Mare Giacalone, senior project manager, and Francine Socket of Francine Socket & Associates, Event Architects," Bender said.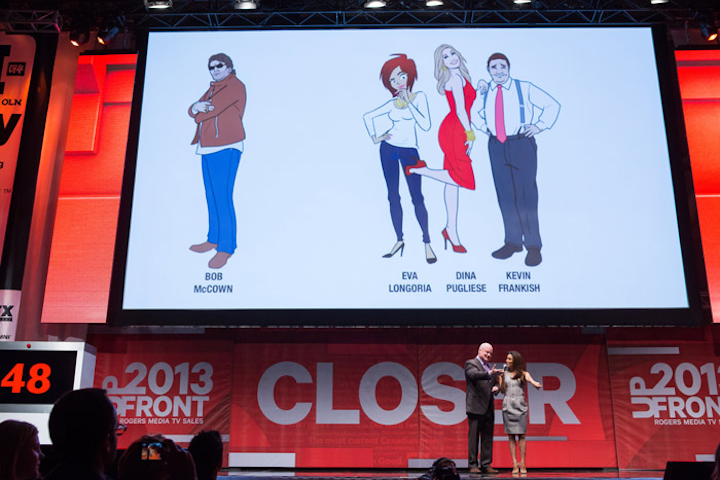 Photo: Vito Amati and Darren Goldstein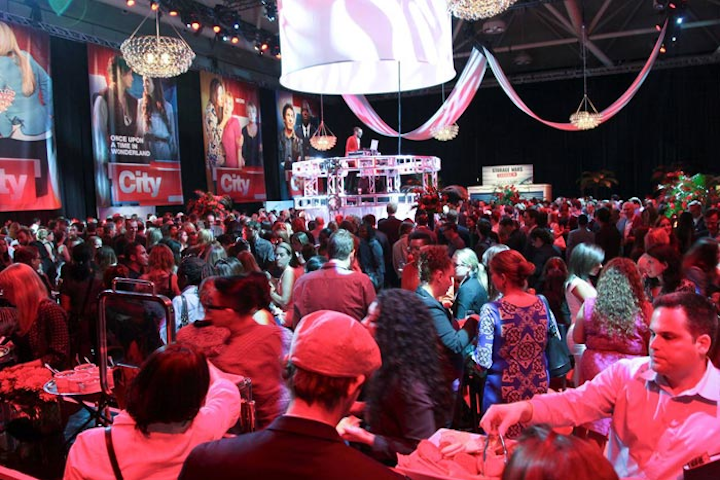 Photo: Vito Amati and Darren Goldstein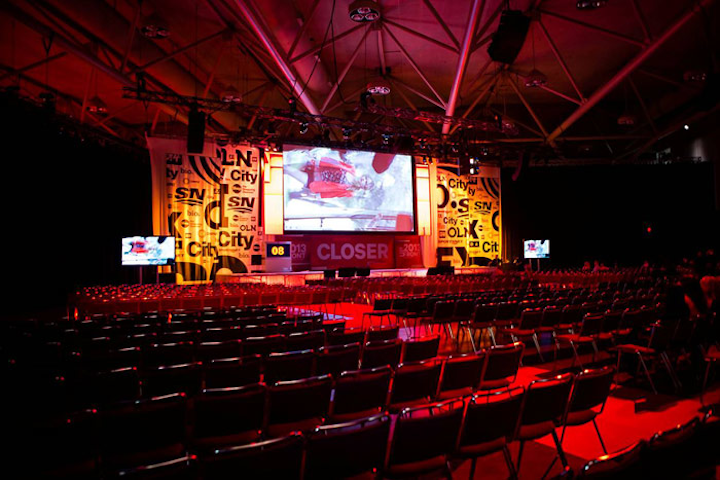 Photo: Vito Amati and Darren Goldstein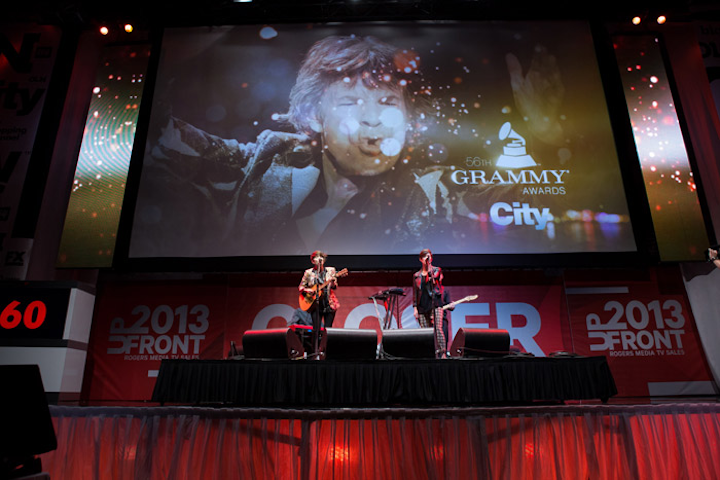 Photo: Vito Amati and Darren Goldstein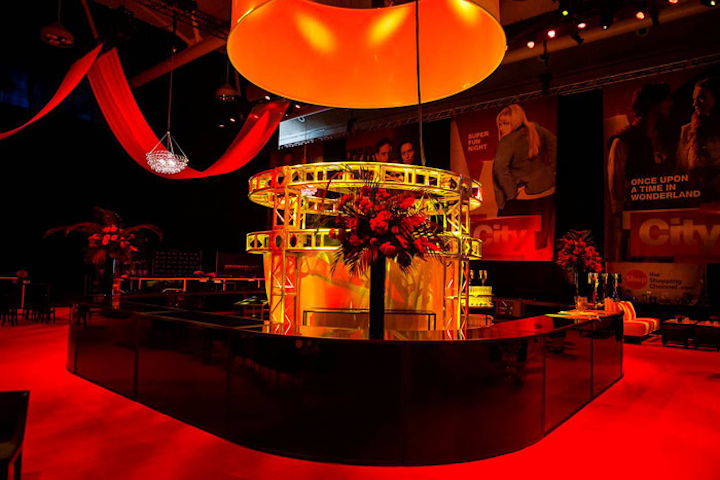 Photo: Vito Amati and Darren Goldstein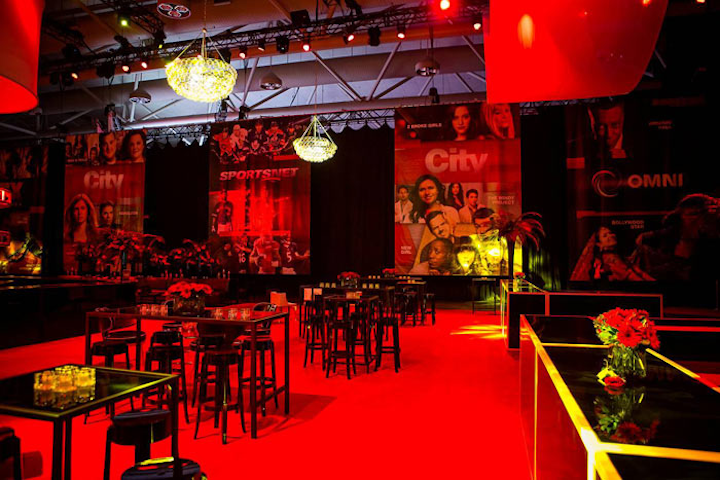 Photo: Vito Amati and Darren Goldstein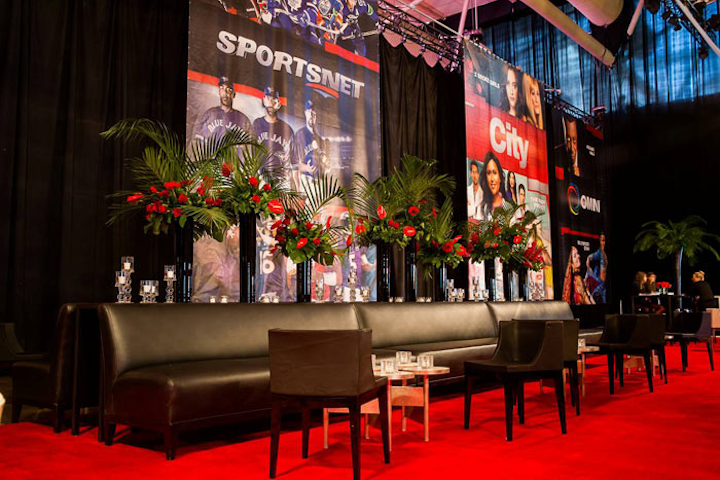 Photo: Vito Amati and Darren Goldstein
Photo: Vito Amati and Darren Goldstein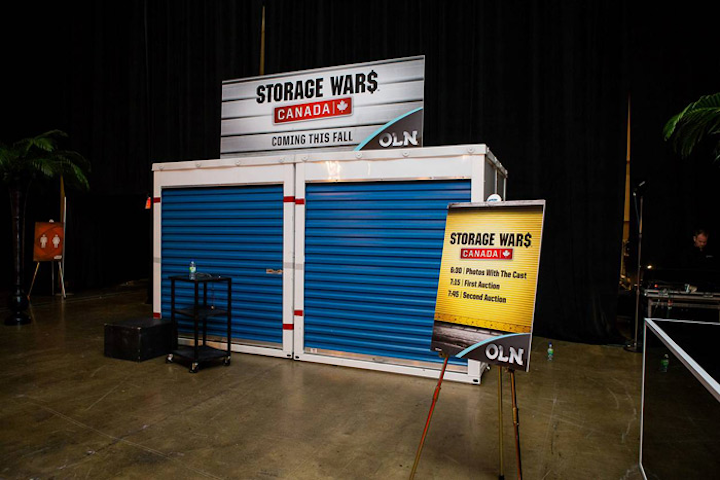 Photo: Vito Amati and Darren Goldstein
Featured Venues/Suppliers: