Museum Gala Channels Ancient Pompeii
The Los Angeles Memorial Coliseum's architectural details made it an ideal site for the California Science Center's annual fund-raiser.
May 27, 2014
For its annual Discovery Ball, the California Science Center traditionally tricks out the museum with thematic cues to its latest exhibit opening. This year, the gala coincided with the opening of the Science Center's latest special exhibit, "Pompeii: The Exhibition"—and that called for some major theatrics, plus assistance from a neighboring venue.
"We originally envisioned custom fabricating grand, beautiful arches that would clad the façade and walls of our building to replicate those found in ancient Pompeii," said the California Science Center's vice president of food and event services, Christina Sion. "As we were in the middle of this process, one late night I left our parking garage and drove right past our neighbor, the Los Angeles Memorial Coliseum, and I stopped my car short, backed up and took in the beautiful vista of the gorgeous arches that made up their peristyle. Why spend money to recreate something that already perfectly existed? Wouldn't it make sense to take advantage of a real Coliseum that was in our own backyard?"
So the planners chose to move the dinner out of the Science Center. "The challenge then was to work out the details to entice people to get from the Science Center for cocktails, across the street for dinner and then back again for our after-party—in high heels, after enjoying the bar," Sion said. The solution? So-called "chariots," or golf carts branded with golden wings by 15/40 Productions and custom signage that read, "Your Chariot Awaits."
Those who chose instead to walk the few minutes between the properties met with three themed vignettes—the first with prosecco, the second with music courtesy of a flute-playing Pan, and the third made to look like an ancient marketplace where models in Pompeii-inspired attire distributed pashminas to ladies who prepared to dine alfresco.
Afterwards, as guests returned to the Science Center for the after-party, Lucent Dossier performed fire acts along the pathway, serving both to light the route and as entertainment.
"The very best part of selecting the Coliseum as the dinner site for our event was that we were able to keep the location a secret, which is not exactly an easy feat with nearly 800 guests," Sion said. "It was a really great surprise. Guests followed the lead of our [costumed] gladiators, who showed them the way across the street. It was fantastic to watch their reaction once they figured it out."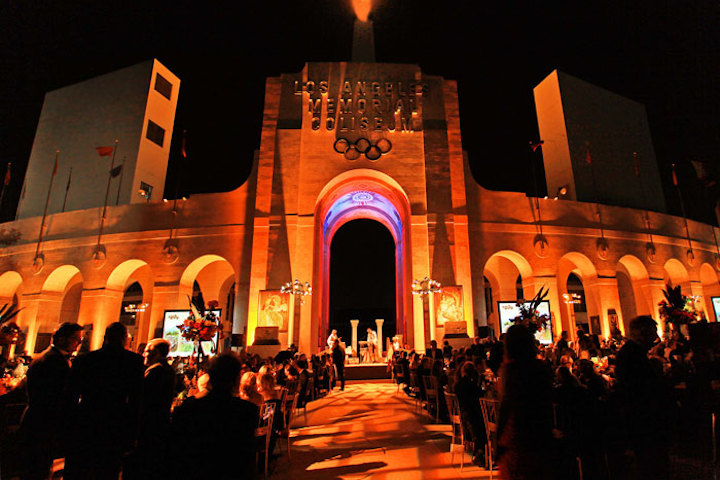 Photo: Nadine Froger Photography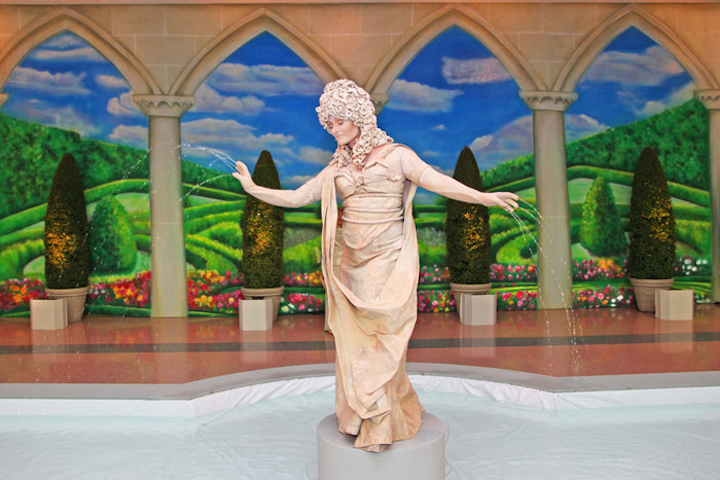 Photo: Nadine Froger Photography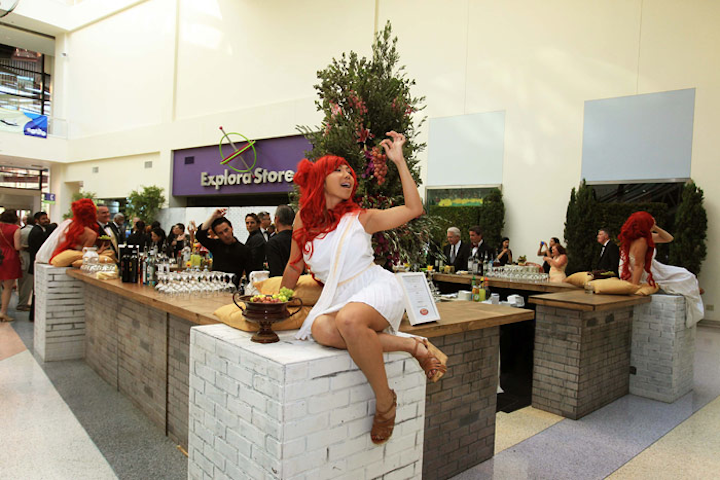 Photo: Nadine Froger Photography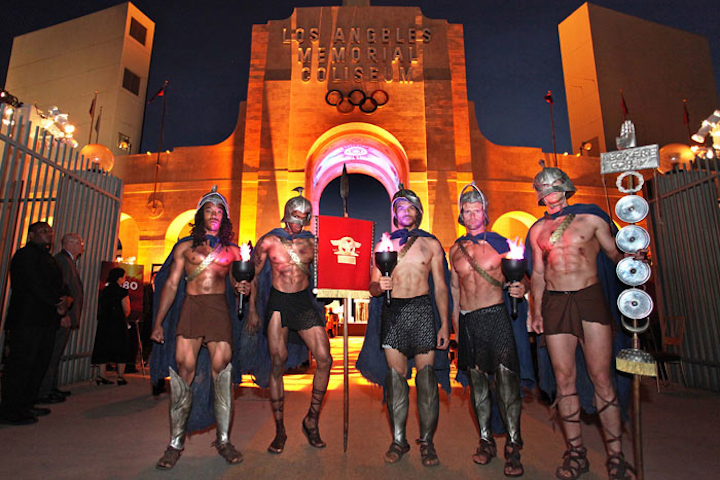 Photo: Nadine Froger Photography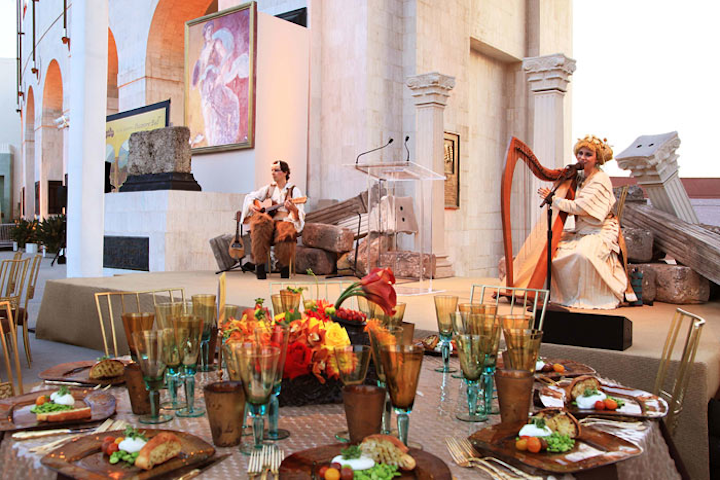 Photo: Nadine Froger Photography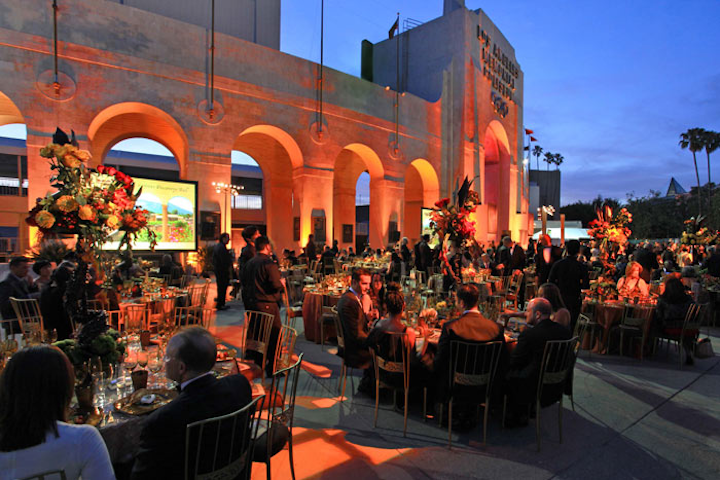 Photo: Nadine Froger Photography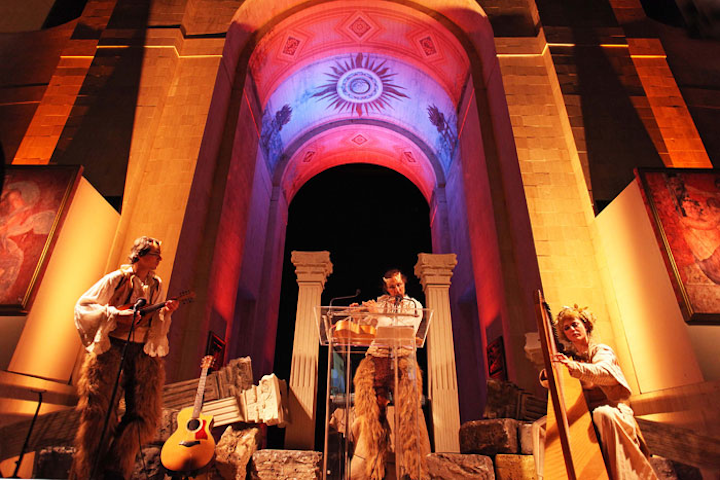 Photo: Nadine Froger Photography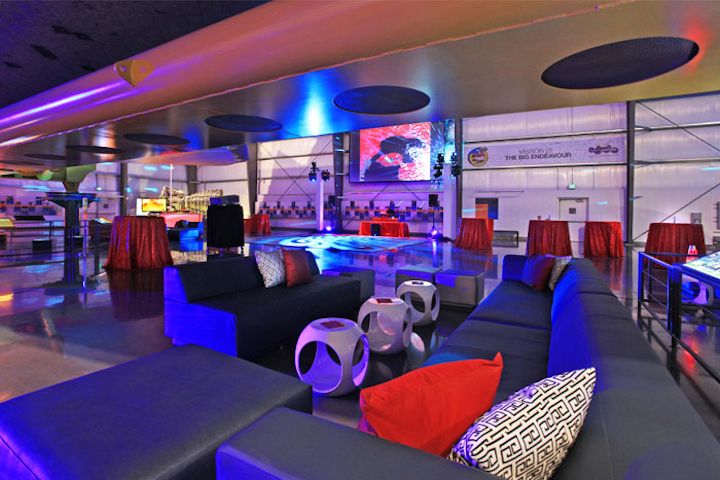 Photo: Nadine Froger Photography
Photo: Nadine Froger Photography
Featured Venues/Suppliers: