This Week in Los Angeles: Inside the Emmys Governors Ball, W Hotel's New Music Festival, Jonathan Gold Remembered
West Coast bureau chief Claire Hoffman recaps the week's biggest event news.
September 7, 2018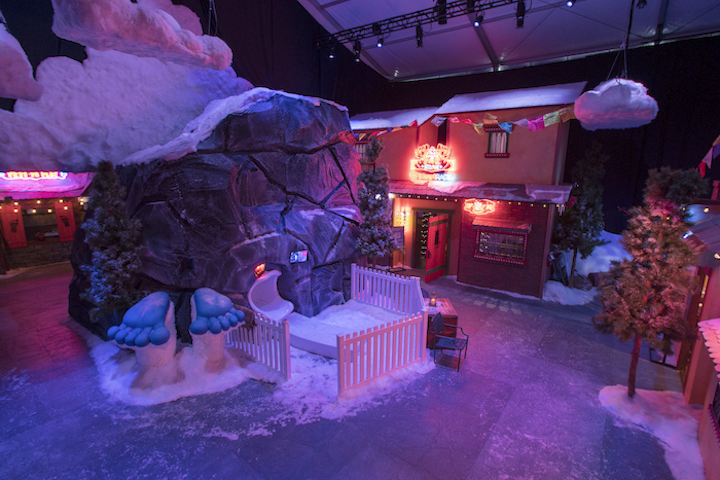 Photo: Aaron Marcellino/Hitchhiker Pictures
Welcome to BizBash's new Los Angeles-based column, where West Coast bureau chief Claire Hoffman recaps the week's biggest local news. Got a tip? Get in touch!
In Case You Missed It
After a relatively quiet August (well, as quiet as the always-buzzing City of Angels can get), the event industry is busily moving into fall. First up: the 70th Primetime Emmy Awards on September 17, which will bring a slew of glitzy parties to Los Angeles—including the Academy's official Governors Ball after-party. At a preview of the decor and catering on Thursday, we got the scoop on the event's new format.
In the News
Following a wave of criticism, the Academy of Motion Picture Arts and Sciences has decided not to include a "Popular Film" category in the Oscars on February 24. The Hollywood Reporter: "The announcement explained that implementing the new award nine months into the year 'created challenges for films that have already been released.' The Academy did not provide any timeline for when further details about the new award might be decided." https://bit.ly/2oNRS8M
Ann Sonne, former publicist and Los Angeles Times culture reporter, has died at age 86. Los Angeles Times: "Sonne tried, as often as she could, to write not just about the glitz and glamour of fund-raising galas, but also about charity picnics in Watts for foster children and other events that helped readers understand the many communities of Los Angeles." https://lat.ms/2wKV7SQ
Disneyland in Anaheim will serve booze for the first time when the new Star Wars: Galaxy's Edge area opens in 2019. Eater Los Angeles: "The themed bar will be called Oga's Cantina, and will be one small part of the larger Black Spire Outpost faux village being crafted into the greater Star Wars universe. … As the Orange County Register notes, the addition of a new drinking establishment inside Disneyland is a big deal, as it breaks with decades of tradition at the park." https://bit.ly/2M19mY8
Moves & Milestones
Los Angeles-based event production firm Zynger Events is celebrating 10 years in business this month. To honor the occasion, founder Ryan Zynger and his team are donating time and funds to one nonprofit per month for the next 10 months; each charity will also get a spotlight on the company's blog and social media.
Jasmine Lywen-Dill has been named communications manager at the Grammy Museum; she previously worked as a publicity coordinator at Warner Bros. Records.
Venue Buzz
In late August, the Four Seasons Hotel Los Angeles at Beverly Hills unveiled the Deck, a greenery-filled new outdoor event space featuring citrus trees, city views, and festive string lights. The hotel's culinary team offers a variety of menu options for events, including a "California Clam Bake" option and a "BBQ L.A. Style" option; vegan, plant-based menu items are also available. The Deck seats 80 or holds 120 for receptions.
Overheard
"The huge number of multiple cultures that live in this city … and the fault lines between them are where you find the most beautiful things."
—Jonathan Gold, the late Los Angeles Times food writer who passed away in July. The quote is printed on a new plaque outside Grand Central Market, which was revealed in a public event on August 26.
On the Scene
BizBash contributor Rose Curiel checked out the W Hollywood's Wake Up Call Music Festival, which we wrote about earlier this summer.
What's Next
With fall comes benefit season, kicking off with L.A. Loves Alex's Lemonade (one of our Top 100 events) on Saturday. Hosted by Suzanne Goin, Caroline Styne, and David Lentz, the star-studded food and wine festival, held at U.C.L.A.'s Royce Quad, raises money to support childhood cancer research.

Next week will also see the usual flurry of Emmys-related parties. One highlight to look for: This year's massive Audi celebration next Friday will take over the entirety of the stylish new La Peer Hotel in West Hollywood.
Featured Venues/Suppliers: