Canon Fills Javits With Creative Product Displays
To celebrate its 50th anniversary, Canon designed an expo with plenty of gimmicks to get attendees to check out its merchandise and interactive stations.
September 28, 2005
Canon
marked its 50th anniversary this year with the
Canon Global Expo
at the
Javits Center
, which used more than 120,000 square feet to showcase products and technologies from all of its divisions. But instead of cramming copiers, cameras, scanners, and more tech gear willy-nilly into standard displays, Canon marched buyers through a well-planned journey.
"The technology represented far and away more than we've been accustomed to working with within our shows," said
Keith Taylor
, the head of the expo's exhibit operations. (Canon puts on a global expo every five years.) "That led to part of the challenge: understanding it, making a cohesive message out of everything, and creating a uniform and consistent look for the company throughout its many different areas."
Attendees entered the expo through a darkened hall with bright swaths of fabric emblazoned with the Canon logo hanging from the ceiling. Velvet ropes demarked a path beyond them into one of two circular theater spaces, where a timed introduction played on jumbo flat-screens. Following the introduction, guests were directed up sets of stairs into a raised seating area, which faced a projection screen suspended from a bandshell-style auditorium. As a promotional video played, projected images flickered across the back wall of the shell, complemented by splashy sound and lighting. It could have been a ride at Epcot, sans animatronic robots.
As the show ended, the back of the shell lifted amid music and blinking lights to reveal the entry into the expo proper, where the various stations were grouped in themes like Business Imaging & Workflow Management, Consumer Imaging, and Display Technologies. Stations displayed Canon equipment and technological innovations, flanking meandering paths that led viewers smoothly from one to another.
Among the gimmicks in the displays were extras posing as a happy couple using their Canon digital scrapbook technology, and a station with Canon binoculars mounted on stands set on risers, where guests could peek at a pair of mannequins dressed like construction workers, seated on a faux construction beam suspended from the rafters across the hall.
Event marketing and communications agency
MJM
designed, planned, and managed the expo—translating Canon's goals into a floor design, its jargon into insightful display text, and, at times, descriptions from the Japan-based laboratories into English. Branding firm
MC2
took care of the technical execution, building the show set in four different cities around the country, and then shipping them to New York in 70 semis. Putting the set together at Javits took 24 hours a day for a week prior to opening day, employing more than 200 Teamsters, electricians, and carpenters in 12-hour shifts.
For Taylor, the biggest challenge was keeping everyone working together throughout the planning process. "Everyone has slightly different idea of what [the end result] will be," he said after the expo was over. "You end up spending a lot of time trying to manage everyone. You try and deliver a number of different objectives for a number of different constituencies within the company. From what we've been hearing since the end of show, we did that."
While the promotional video at the beginning of the show had some pressed-for-time guests a bit annoyed—they didn't expect to have to watch all that video before hitting the show floor—many attendees gushed about the quality of the video and theater presentations, and the fun of viewing all the technologies and attending seminars. The displays were so different, and so involving, some guests seemed to forget where they were—one man, pausing to watch football on a high-definition screen, even hooted aloud at a good play.
—
Jenny Sherman
Related Stories
Google Builds Brand Loyalty at Tech Show
LinuxWorld Has Bold and Bright Booths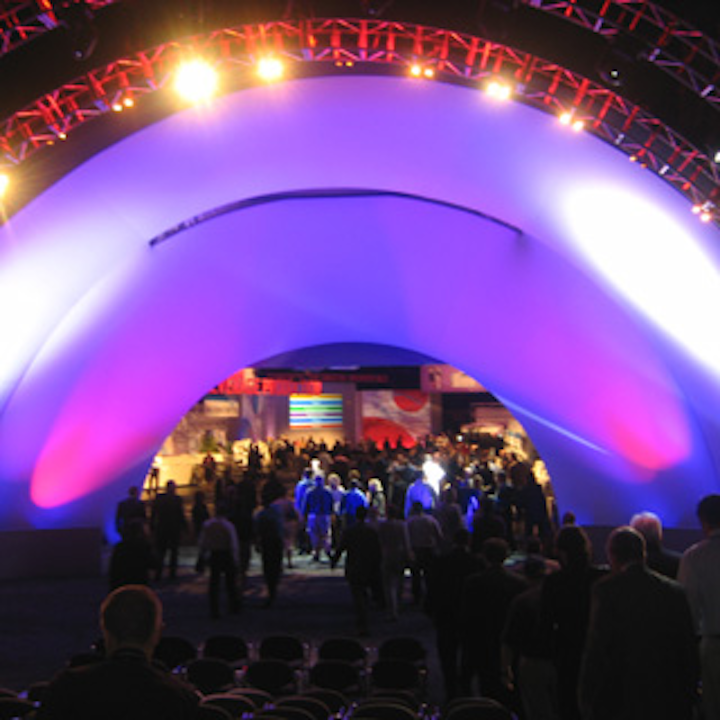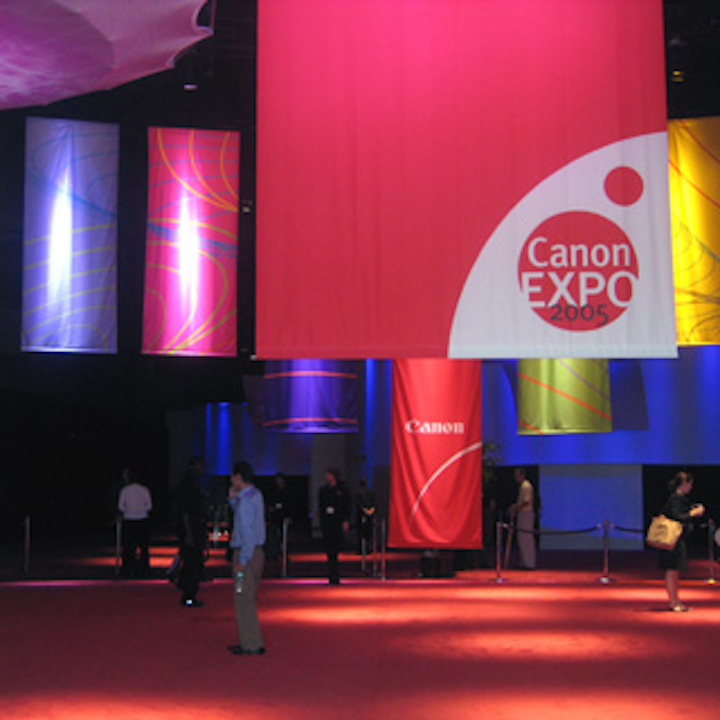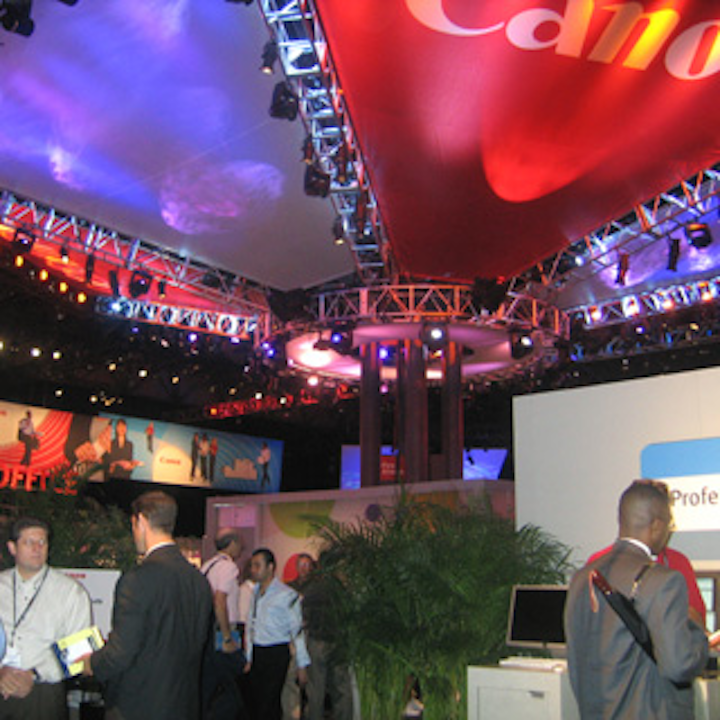 Featured Venues/Suppliers: