Not a Dull Moment
More was more at Starz\'s packed Beverly Hilton party, which featured flashy decor and enough food and activity offerings to entertain even the most A.D.D.-addled guests.

October 25, 2007
There are those understated events that get attention for the flawless execution of invisible-to-guests nuances. Starz's after-party for the Hollywood Film Festival awards was not one of those events. Indeed, the event at the
Beverly Hilton
got attention for the density and flashiness of its offerings, from over-the-top furnishings to an almost oppressive number of food stations and choices.
Working with Starz's Allyson Taylor (who was inspired by the hues of blue and green in the Hilton's poolside lighting scheme),
Joe Moller
produced the event with his team, keeping in mind the lavish lifestyles of the party's target guests: 1,200 high-level entertainment-industry execs. Moller brought in designer
Bobby Trendy
—best known for his days on
The Anna Nicole Show
—to infuse his particular brand of style in the poolside V.I.P. suites, which included faux fur, feathers from imported water fowl, and 24-karat detailing on candlesticks.
"My designs are dazzling, eclipsing, stratospheric, suffocating," said Trendy, who declared himself the most famous interior designer in the world and placed the value of the 50-percent-down sofas he created for the party at $20,000 apiece. "It's a whole Liberace look with a modern feel to it," he added.Diagonally bisecting the pool was a unique 40-foot-long water wall, created with the help of Mirage Water Works. Projections by VPS showed colorful imagery and Starz title art on the billowy, scrimlike surface, which shot water up until it vaporized, rather than down into a trough like a typical water wall.
Food stations and passed hors d'oeurves all around the poolside space, a well as inside the restaurant
Circa 55
and the lounge
Trader Vic's
, offered everything from sushi to lamb chops to candy apples. Cigar rollers pushed their product on the spot, a poker room entertained the card-inclined set, and the Privé salon offered touchups in another suite.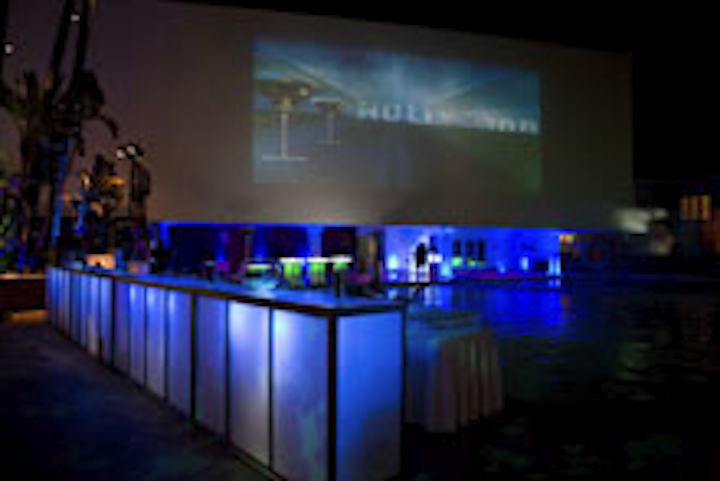 Photo: Lever & Fulcrum Photography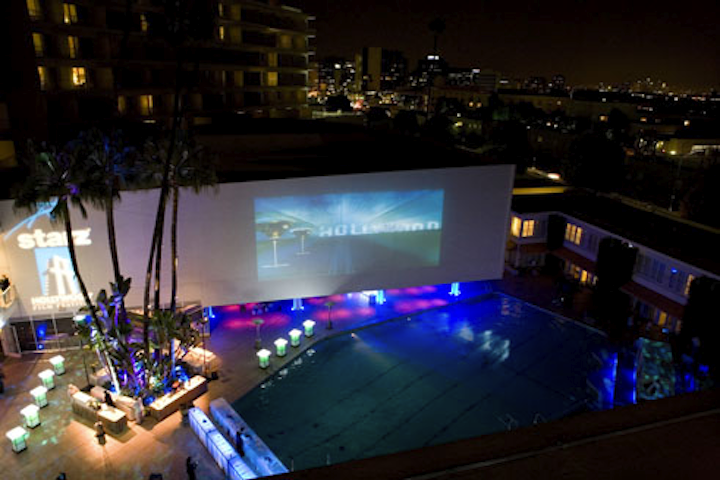 Photo: Lever & Fulcrum Photography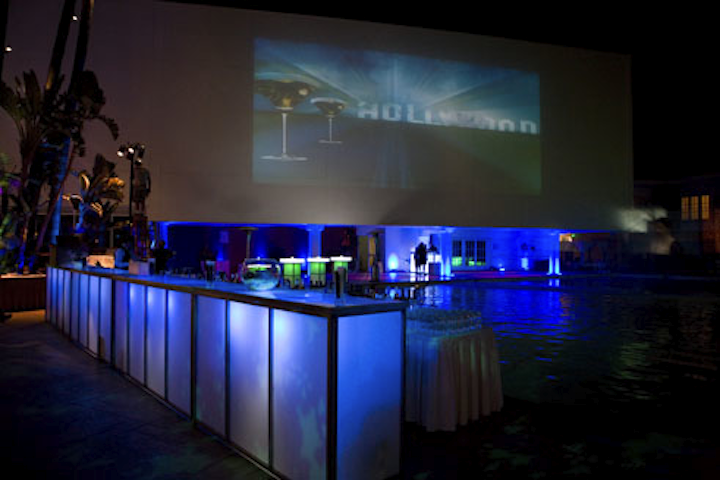 Photo: Lever & Fulcrum Photography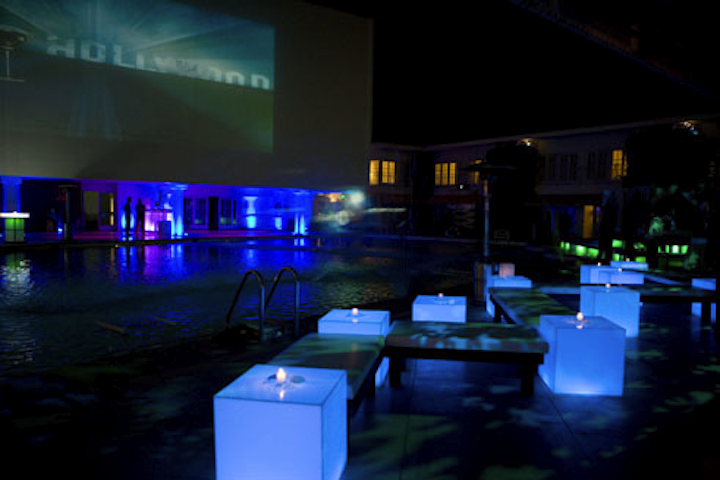 Photo: Lever & Fulcrum Photography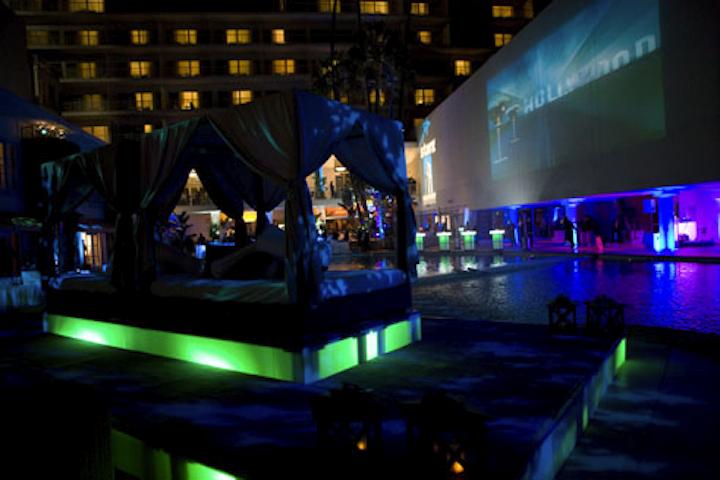 Photo: Lever & Fulcrum Photography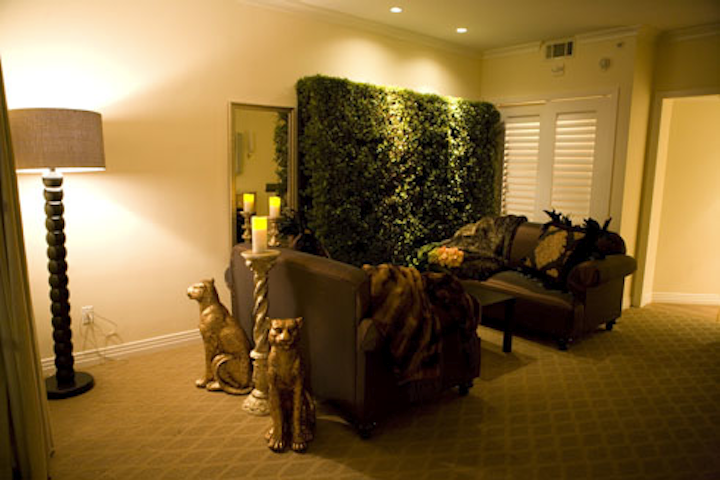 Photo: Lever & Fulcrum Photography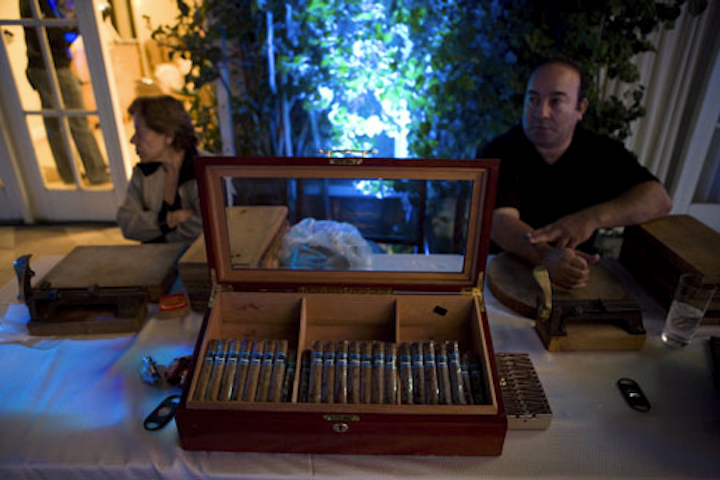 Photo: Lever & Fulcrum Photography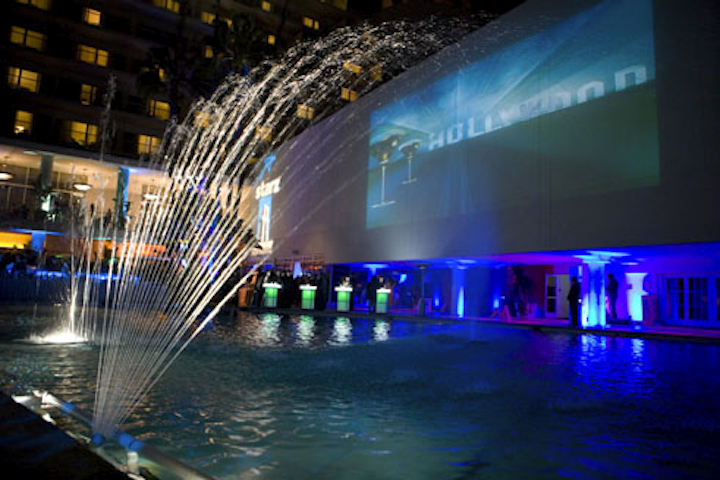 Photo: Lever & Fulcrum Photography
Featured Venues/Suppliers: