See the Futuristic Premiere Party for 'Westworld' Season 3
HBO kicked off the sci-fi drama's new season with a design-forward bash in Los Angeles.
March 17, 2020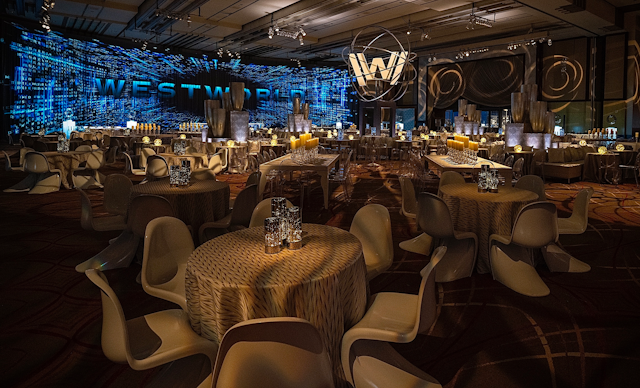 The 900-guest premiere for season 3 of Westworld took over the Ray Dolby Ballroom and featured a futuristic look from Billy Butchkavitz Design.Photo: Gabor EkecsLOS ANGELES—Since its debut in 2016, HBO's sci-fi series Westworld has gained acclaim for its ever-changing mysteries and eye-catching visuals. So it's no surprise that its related events also pull out all the stops, ranging from immersive theater-style activations at Comic-Con and C.E.S. to large-scale premiere parties, including a futuristic Western-theme event for season one. 
The show's season-three premiere on March 5 was no exception. The new season, which debuted this past Sunday, is set in Los Angeles in 2058—which made the City of Angels an appropriate place to host the 900-guest party, designed by longtime HBO collaborator Billy Butchkavitz with HBO/WarnerMedia's Ronni Cobern Basis and Anna Willey.
Before designing the event with his brother and business partner Brian, Butchkavitz was given a preview of the new season's first episode. "I wanted to capture the visuals I viewed in episode one—that futuristic Los Angeles with a strong emphasis on evening cityscape views," he said, adding that he was also inspired by a gala that takes place in the episode. The Ray Dolby Ballroom, located atop the Hollywood & Highland complex, was chosen due to its city views. "The twinkling lights of downtown Los Angeles served as the perfect backdrop."
Guests entered through the ballroom's northern terrace, which was illuminated with animated 3-D projections from BartKresa Studio plus a 14-foot-tall "Vitruvian Man" sculpture from Agile Eye Solutions. Inside, Butchkavitz transformed the space with custom linens and tabletop decor, interactive activations, costume displays, and more. Large versions of the Westworld logo created eye-catching focal points throughout the space. 
Butchkavitz is no stranger to throwing a good premiere party, having designed many of HBO's large-scale events for decades. There are four main components of a successful premiere party, he says. "Make every guest feel special," he suggests, "and create a party environment that serves as a visual continuation of what the premiere guests just experienced in the theater." 
He also stresses that these events should have plenty of seating, bars, food stations, wait staff, "[and] a takeaway that serves as a reminder of the guests' special experience at this particular premiere, whether it be a photo, a goodie bag, etcetera." At the Westworld party, for example, guests could visit a pearl station (a nod to a major reveal in season two of the show), plus a photo activation from SLAY5. 
Scroll down for a look inside the season-three premiere event.
VENDORS
Actors: Fire Groove
Audio: Emerging Entertainment
Catering: Wolfgang Puck Catering
Design, Decor, Production, Props, Staff Uniforms: Billy Butchkavitz Design
DJ: Daisy O'Dell
Large Decor Elements: Agile Eye Solutions
Lighting: Images by Lighting
Photo Activations: SLAY5
Projections: BartKresa Studio
Rentals: Town & Country Event Rentals
Venue: Ray Dolby Ballroom at Hollywood & Highland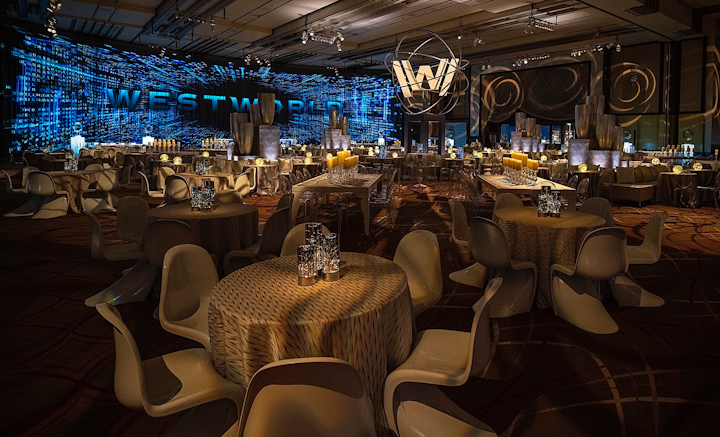 Photo: Gabor Ekecs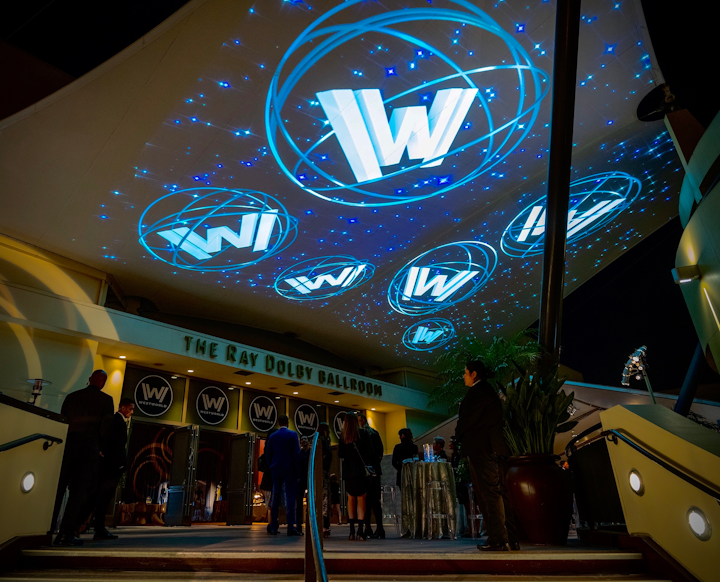 Photo: Gabor Ekecs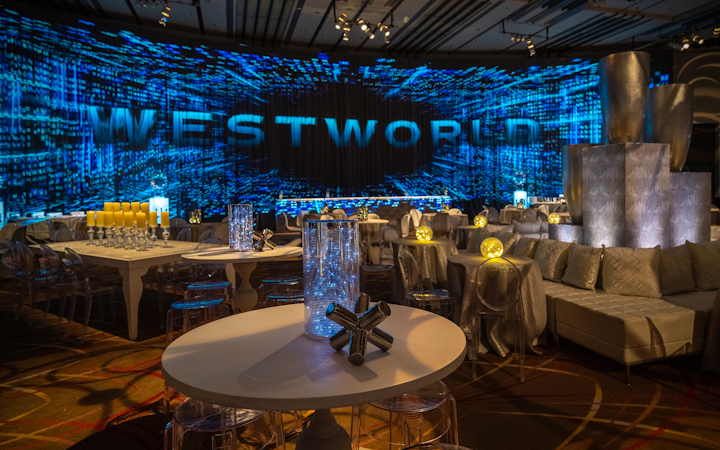 Photo: Gabor Ekecs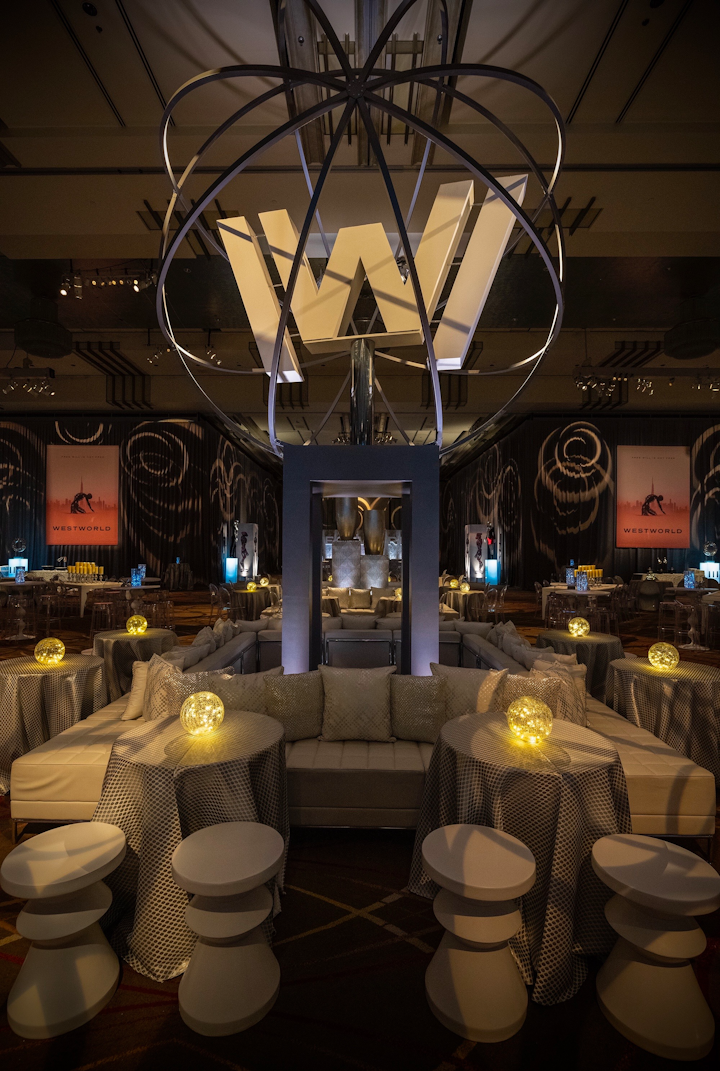 Photo: Gabor Ekecs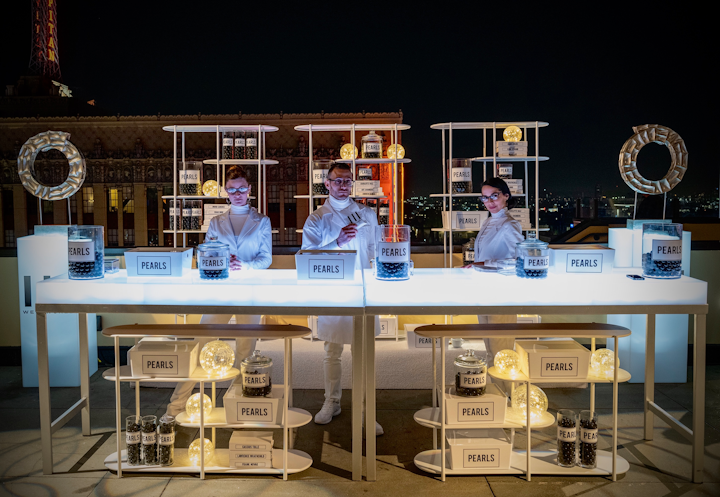 Photo: Gabor Ekecs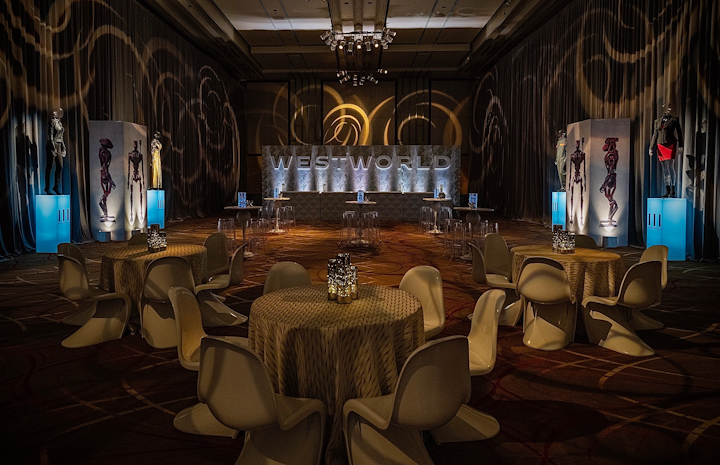 Photo: Gabor Ekecs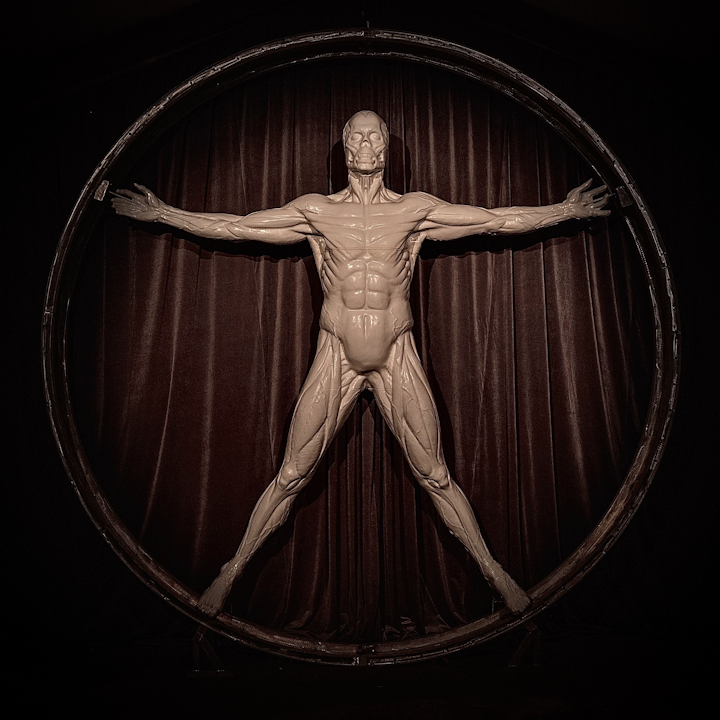 Photo: Gabor Ekecs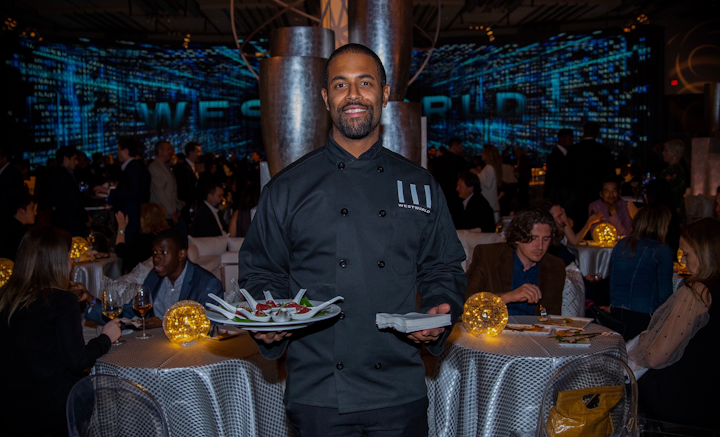 Photo: Gabor Ekecs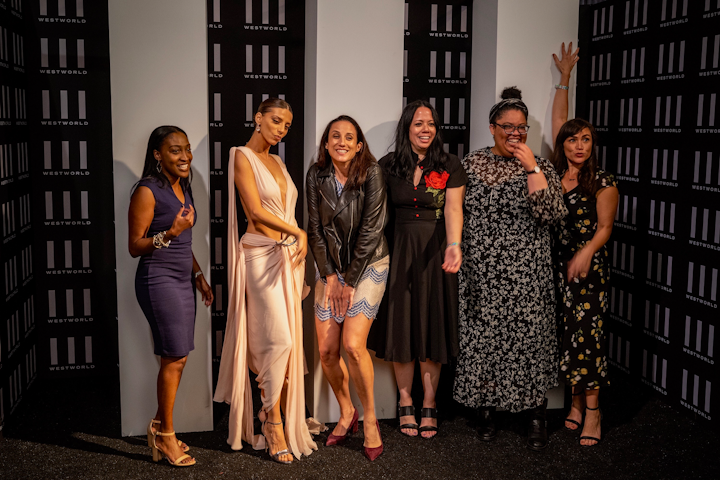 Photo: Gabor Ekecs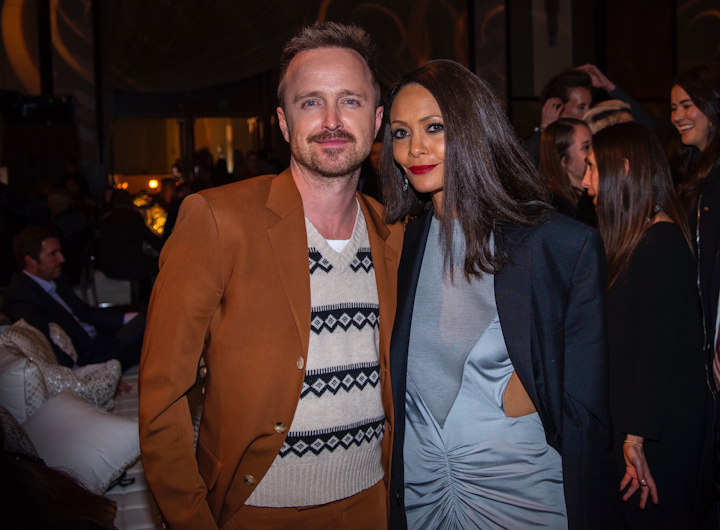 Photo: Gabor Ekecs