Washington Top Arts & Entertainment Events 2009
June 22, 2009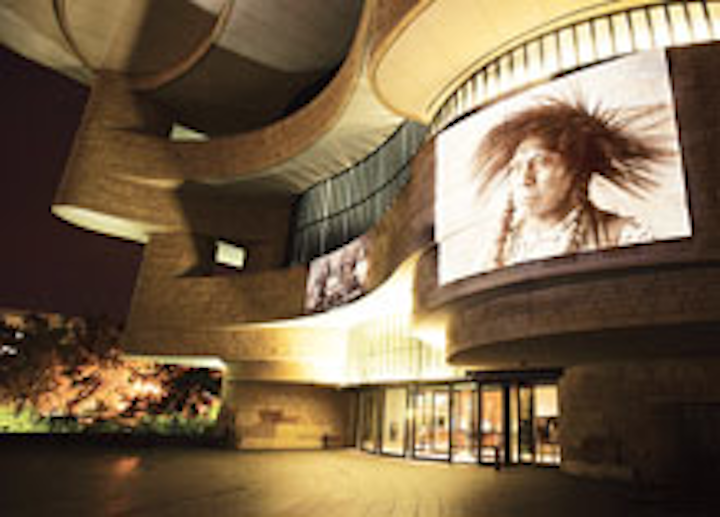 Photo: Paul Fetters
1. Kennedy Center Honors
Morgan Freeman and Barbara Streisand were among those feted at the 31st annual awards for artistic achievement in 2008. Traditionally attended by the president and first lady, the ceremony returns to the Kennedy Center on December 6, followed by a seated dinner in the complex's grand foyer.
2. Ford's Theatre Annual Gala
After last year's gala at the National Theatre while Ford's completed an extensive renovation, this event returned to its traditional home in 2009, with a gala moved up from June to February to coincide with the reopening of the theatre. The 30th annual gala will take place June 2010.
3. SilverDocs Film Festival
One of the nation's largest and most prestigious documentary film festivals came to the American Film Institute in Silver Spring, Maryland, from June 15 to 22. More than 21,000 attendees screened more than 100 films at last year's fest.
4. BET Honors Awards Ceremony
Black Entertainment Television's second annual celebration of African-American achievement coincided with the inauguration this year, bringing A-listers such as Mary J. Blige, Diddy, and Stevie Wonder to the Warner Theatre on January 17. The awards, which honor public service, philanthropy, and entertainment, return to D.C. in January 2010.
5. National Design Awards Luncheon
As a prelude to the National Design Awards handed out in New York each fall, winners are traditionally feted with a luncheon at the White House in June. The event, organized by the Office of the First Lady, had not been scheduled as of press time.
6. Virgin Mobile Festival
The area's biggest music event brought 75,000 fans to Pimlico Race Course in Baltimore last August. The diverse festival—past headliners have ranged from Kanye West to Bob Dylan to Nine Inch Nails—returns for a fourth outing this summer.
7. Will on the Hill
Members of Congress put their thespian hats on for the Shakespeare Theatre Company's annual highbrow fund-raiser. About 300 guests attended the Harman Center for the Arts on May 4 for a cocktail reception, performance, and dinner.
8. Artomatic
For the 10th anniversary of this eclectic multimedia event, Artomatic moved to a new location—55 M Street SE, a multiuse building in the redeveloped Capitol Riverfront neighborhood. The festival drew some 50,000 visitors for hundreds of art, music, and theater performances May 29 to July 5.
9. FotoWeek
This weeklong photography festival launched in November 2008, bringing 20,000 people to events throughout the District and projecting giant outdoor HD images on buildings along the National Mall. FotoWeek returns November 7 to 14, following an award reception at the National Geographic Society on November 5.
10. FilmFest DC
The District's largest film festival, held April 16 to 26 this year, showcased more than 100 films at locations ranging from the National Gallery of Art to the Embassy of Canada. The festival was expected to attract 25,000 attendees; it returns in April 2010.
11. Capital Fringe Festival
This citywide independent performing arts festival, which reeled in 9,000 attendees in 2008, returns for a fourth outing July 9 to 26.
Correction: This story has been changed to reflect the correct date of the Ford's Theatre Gala.
Featured Venues/Suppliers: