Top 10 Innovative Brands 2016: #10 'Vanity Fair'
The venerable magazine has turned its Social Club concept into a franchise.
May 17, 2016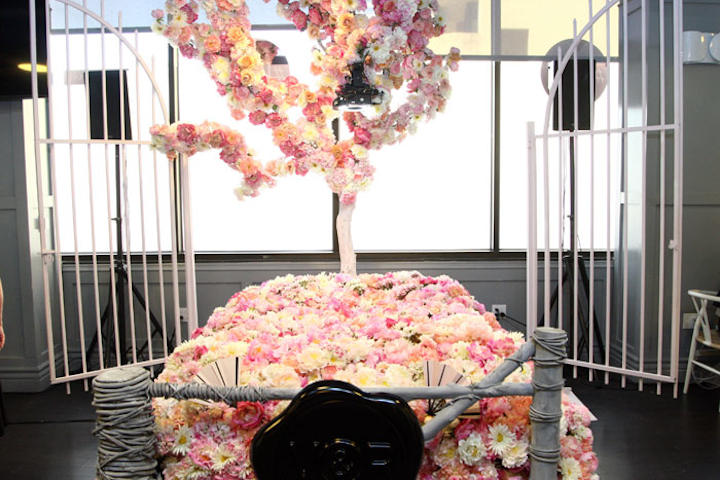 Photo: Tommaso Boddi/Getty Images for Vanity Fair
Vanity Fair's most high-profile event has always been its exclusive Oscars party, but lately the magazine has proven it can throw more than just a glitzy soiree. The magazine has turned its Social Club concept, known as V.F.S.C., into an expanding sponsored franchise.
The Social Club—which launched in 2014 as a space for entertainment reporters and bloggers to work during Oscars week—made appearances at Art Basel Miami Beach and the Emmys in 2015 and found a new venue for its third consecutive Oscars edition at Platform, a new creative space in Culver City, California. The club has become much more than just a co-working pop-up.
Along with expanding its event reach, the V.I.P. program has introduced curated panels and conversations, film screenings, and interviews conducted by Vanity Fair editors. The programs have also partnered with numerous sponsors—including L'Oréal Paris, Stella Artois, and Movado—to bring guests innovative brand experiences. The programming and contemporary design of the space befits the upscale Condé Nast title. With a print circulation of nearly 1.2 million, the magazine is one of the most popular entertainment titles in the United States.
The program's first Emmys edition, which took place in September at WeWork Hollywood, featured a photo booth activation from sponsor Viktor & Rolf in which guests could sprawl across a colorful floral bed with a camera positioned in floral branches above. At the Art Basel Miami Beach edition, held in December at Wolfsonian-FIU, sponsor Lincoln Motor Company used the event as an opportunity to show off its 2016 Lincoln MXX's Revel audio system through an immersive light show called "Sound of Luxury," which guests experienced by sitting inside the vehicle.
The program has also introduced an engaging way of distributing swag. For the Oscars in February, guests could claim prizes at a V.F.S.C. gift bar after they photographed the item they wanted, posted it to their social media accounts with relevant hashtags, and verified their posts with staff.
Back to the Top 10 Innovative Brands list
Featured Venues/Suppliers: