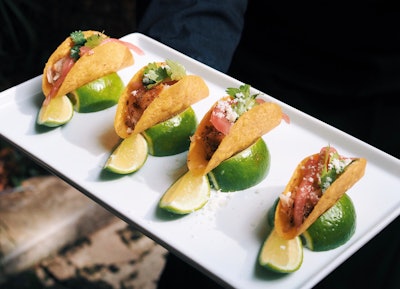 Photo: Courtesy of Bill Hansen Catering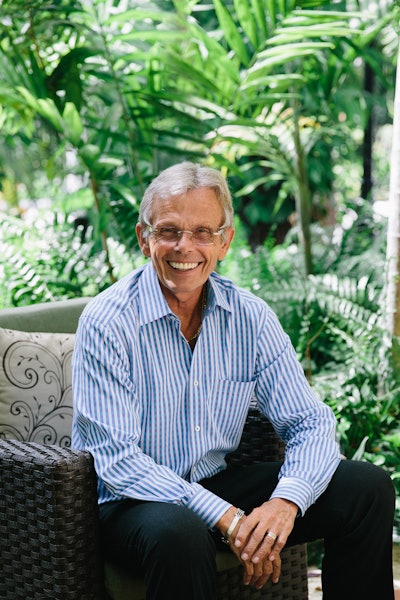 Bill Hansen is the CEO of Bill Hansen Hospitality Group. He's based in Miami.
How he got his start: After graduating from Cornell University's School of Hotel Management, Hansen was commissioned as a United States naval officer, managing officer clubs and officer quarters in Monterey and Alameda, Calif., from 1968 to 1975. Afterward, he moved to Miami to work for Macy's as a food service manager.
Then, he remembers, "the entrepreneurial spirit in my soul took over and I started my own catering firm in 1980, which has now grown into a mega-firm to include design, florals and decor, tabletop rentals (Different Look), a floral shop (Zen Gardens) and catering brands including Bill Hansen Catering, Lovables Catering Kitchen, Eten Catering, Alexander Catering, Luxury Residential Services Catering and La Jolla Catering, and a partnership with Kosher Table Catering."
Hansen also operates the popular wedding venue Villa Woodbine, and has catering partnerships with a myriad of venues throughout South Florida, including Chateau on the Ocean in Islamorada and Cielo Farms Nursery in Broward County.
The best part of his job: Now that he's CEO, Hansen enjoys being able to "work on my business more and less in my business, thanks to the team I've assembled of professionals who are able to do their jobs better than anything I could do," he says. "I'm the maestro and they are the event musicians."
What innovation means to him: "Innovation is everything to me," Hansen says. One example? "I am currently working on a building complex to include Miami's finest assortment of rental equipment, a commissary to house as many as 20 catering brands, tasting rooms, a floral design studio, a training center for catering staff, a wine and beverage tasting room, and a virtual-reality space where party-givers can experience first-hand multiple venues in South Florida while sitting with some fine bites and a glass of bubbly."
His most memorable event: In 1987, Hansen catered an event for President and First Lady Reagan and Pope John Paul II at Vizcaya Museum and Garden. Another memorable event from his career was in 1995, when "we served 10,000 French plumbers and their wives, in eight groups of 1,200 or so every six days," he remembers. "We set up 10 double-sided buffet lines so everyone was fed in 20 minutes."
His all-time favorite food: "All food that tastes great is my favorite."
In his free time: Hansen is the author of two catering books and one in the works to be published in 2023. He's also a professor at Florida International University, and the co-founder of Focus Miami.
His biggest hope for the F&B industry: "My biggest hope is that we are able to overcome the labor shortage and deal with the higher inflationary costs to keep our margins and profits in the black."
Back to the full list: "Industry Innovators 2022: 10 Caterers and F&B Pros Making Their Mark on the Hospitality Industry"