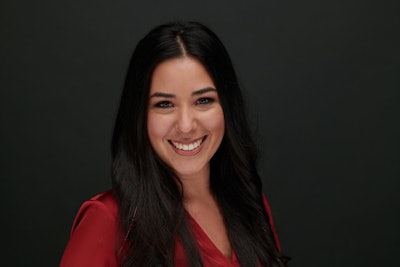 Photo: Courtesy of Jessica Campos
Jessica Campos is the CEO of Wicked Experience Design, a boutique event planning, management and experiential agency focused on corporate and nonprofit meetings, trade shows and special events; she's also the director of events and field marketing for Mananalu. Campos is based in Houston and is active in the MPI Houston area chapter.
How she got her start: "I got involved in the events industry in college. Having grown up around large conferences, it was always interesting to see how those events came together. Early in my career, I sought out roles in different areas of the industry such as hospitality, associations and corporate events. Spending time in these various roles really helped me to understand the industry as a whole and further propel my career."
Event philosophy: "My company looks at events as part of a broader experiential marketing strategy that engages attendees in immersive experiences, not just meeting and events."
Biggest lesson from the last year: "Navigating the pandemic has been a challenge, to say the least. With so many businesses operating on reduced staff and limited offerings, I learned to be patient and get creative. I've had to partner very closely with all of my vendors to take something we normally try to avoid, like boxed lunches and webinars, and turn them into something that excites attendees and captures their interest. If nothing else, this pandemic taught me the value of the partnerships we have with our venues and other suppliers. Each of us is an expert in what we do, and this pandemic brought that value to light."
Advice for her peers: "Network. I depend on my network for so many things, whether it's finding an out-of-town venue or just getting ideas on how to run a new event—the people in this industry have proven that they are willing to help. I've never thrown out a question on the MPI discussion board or during an industry meeting and been disappointed in the responses."
Follow her on Instagram at @jessica.campos.