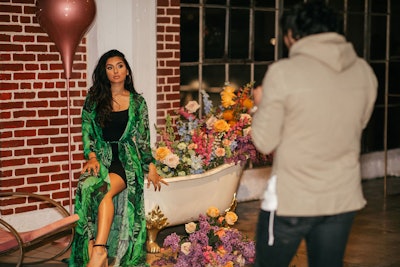 Photo: Vanessa Tierney Photography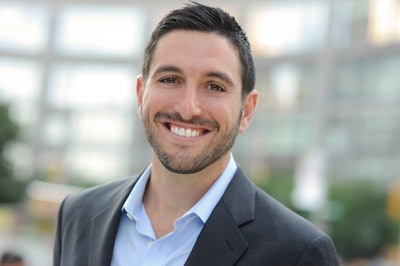 Adam Sloyer is the CEO of Sequence, while Lizz Torgovnick is the co-founder and chief creative officer. They are both based in New York.
How they got their start: Sloyer and Torgovnick both cultivated their love for the event industry from an early age—Sloyer by observing his grandparents working in the restaurant business before going to school for hotel and restaurant management, and Torgovnick through work as a camp counselor and, in college, a resident advisor who studied visual arts and coordinated campus events.
Before teaming up to co-found Sequence, they both started small.
"My introduction to events was as an intern for the National Hockey League and their All-Star Game," Sloyer remembers. "I spent four months mastering the art of spreadsheets and coffee orders, but walked away from the engagement with a love and appreciation for how the entire weekend came together—from the strategy to the logistics and everything in between."
From there, Sloyer spent 10 years working at other agencies, eventually running the New York office of a global event production company.
"I was constantly keeping tabs on agency practices and strategies that I liked and disliked that were both impactful and ineffective," he says. "Through hard work and some luck, I eventually found myself with an opportunity to start Sequence."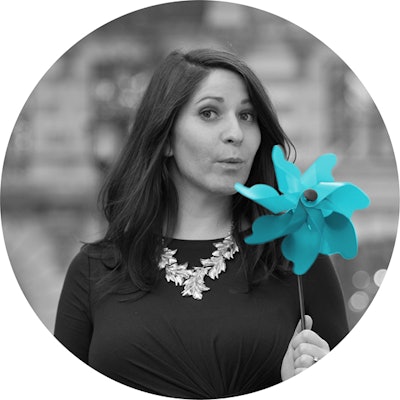 Torgovnick, meanwhile, started in the events industry as the office manager at Paint the Town Red.
"It gave me a peek into the business side of things, which was mostly foreign to me," she says. "From there, I did anything I could do in my spare time to support the event producers; I helped with graphics, assets, and floor plans using my design skills and took photos on-site at many of our events with my own DSLR. It was no surprise that I leaped at the chance to move into a full-time event production role as soon as I could!"
The promotion allowed her to begin working closely with Sloyer as well as Dana Lowenfish, Sequence's other co-founder and chief experience officer.
"My early years in agency life taught me so much and led me to look for systematic and strategic ways to bring it all together," Torgovnick says. "I'm not really sure I knew that what I was doing was experiential at first. Clients were becoming more and more sophisticated in what they were seeking, spending, and looking for a new kind of ROI—memorable and immersive experiences, not just events. It was natural as their asks got bigger, bolder, and more brand-directed that we had to rise to that occasion. Of course, it was also insanely more fun, more complex, and more rewarding."
What innovation means to them: To Torgovnick, innovation is about trying something new or improving thoughtfully on what has already been done.
"A new way of thinking, a new tool or resource, an usual choice which you make to feel natural," she says. "I always push myself and my team to try, to question things, to approach a similar challenge in a different or unexpected way, to take some space to be inspired and bring that into our work."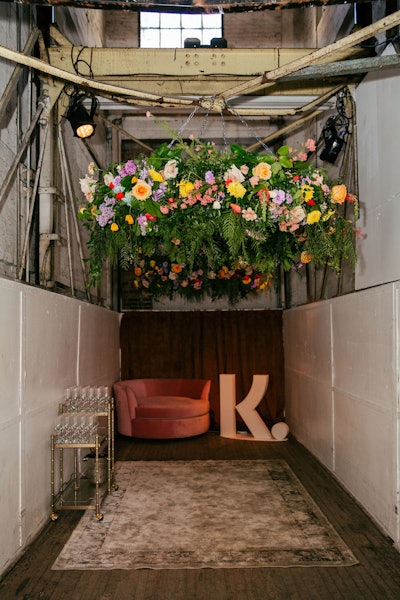 Torgovnick stresses that there is no one-size-fits-all solution in the events industry.
"There is rarely one right answer in what we do, so we have to see all the possibilities, bring out our passion, and use our bravery to try something new every time," she says, adding that it's important to be proud of the work even when it doesn't live up to the vision. "There are limiting factors like budget, time, world events, and gravity, etc. Innovation is a huge part of that—often the magic is more in the trying. The best experiences I can name are when it really comes together on all fronts: vision, plan, execution, and impact."
Sloyer sees the last two years as proof of the necessity of innovation.
"As an industry, the event pros and companies that have thrived are the ones who have most quickly adopted to the challenges brought about by the pandemic and positioned themselves to continue adding value to clients, employers, and partners," he says. "Innovation invoked by the pandemic is an extreme, but gradual (re)invention is equally as critical."
At Sequence, he aims to consistently explore how—and why—the team is doing what they do.
"As an individual and a leader, I need to share those same priorities to remain in lockstep with Sequence's growth, because a company is only as good as its team members," he notes.
How they stay inspired: For Sloyer, inspiration comes from his team—through sharing ideas and being immersed in new skill sets, strategies, and approaches. He also likes to observe what his peers, competitors, and partners are doing, and calls himself a "very (very!) above-average consumer of content. Whether it's reading, listening, watching, or experiencing, that content keeps me connected to new ideas and information and ultimately serves as a primary source of inspiration," he says.
Torgovnick, meanwhile, gets inspired by "meeting new people and feeling their energy, a new project or challenge, getting to know a new brand, taking a walk in a new place, a podcast episode I want to share with everyone immediately, a song that I haven't heard in a while, my kid's birthday party theme (especially when they make something up I can't get at Party City!)—it's all the same core experience for me in some ways," she says.
But the key to turning those moments into inspiration is giving them time to breathe and sink in, she adds.
"Inspiration takes some negative space, some silence and downtime to crystallize. ... More and more, I have shifted toward balance and created those pockets of time for my own inspiration, which not only benefits me as a person but everyone around me—personal or business-related!"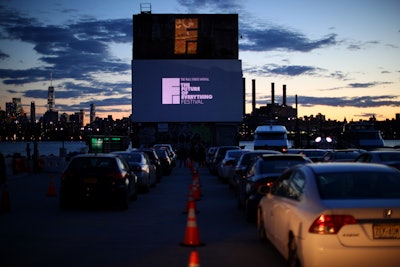 Memorable moments: When asked to name some memorable activations throughout their careers, Sloyer cites a collaboration last spring with The Wall Street Journal on its Future of Everything Festival, which included the finale event at The Skyline Drive-In Theater in Brooklyn.
"In collaboration with the WSJ team, we worked to design an engaging, impactful, and safe experience; a first-time event with a first-time client," he says. "What made this event extra memorable though was that it was Sequence's first in-person event after a 14-month COVID hiatus. Seeing the team back in action, getting to do what they're passionate about, was a feeling and experience that was somewhat unmatched for me in my 20 years of work."
Torgovnick, meanwhile, names a bicoastal event series the team produced for Klarna called "Klarna Smoooth Sessions."
"It was an incredible experience to get to know the brand first, as we were brought on in a consulting capacity to prepare for their inaugural U.S. events. Often that phase is rushed, and many other brands don't spend a lot of time or energy sharing so clearly who they are with their partners," she explains. "The client pushed us toward the unexpected, said yes to unusual venues which could be fully owned and customized, and expected surprises around every corner even before you even came in the front door."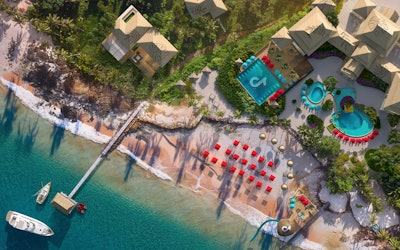 Another memorable experience for Torgovnick were TikTok's Virtual Creator Meetups. She describes it as, "An experience built for virtual, for a brand which was built as virtual-first, for an audience tech-savvy enough to do pretty much anything we led them to do intuitively. We created a true sense of place, and gave people FOMO for a virtual getaway they could never actually visit. And we did it within the lens of the TikTok brand, which is rooted in real video content with a twist."
Their favorite thing about the experiential industry: Sloyer loves that the industry is constantly creating and producing experiences that have never been done.
"To constantly be surrounded by people—team members, clients, partners, etc.—who are so resourceful, and so fearless, is incredibly rewarding," he says. "The demand for events post-pandemic is a testament to how missed they were and how needed they are (and will always be)."
Torgovnick also loves that feeling of constant evolution.
"It will never be fixed or figured out, because human experience is so subjective. We're only attempting to crack the code for what impacts people and what creates a lasting memory or impression," she says. "People are constantly changing, so working in a people-focused industry keeps us constantly changing and curious as we keep up. ... I love more than ever the tension between what is possible and what we just haven't thought of yet."
Back to the full list: 20 Experiential Experts Changing the Future of Consumer Events